Here's a Really Expensive Star Wars: The Force Awakens Chrome Harrison Ford Superfractor Autograph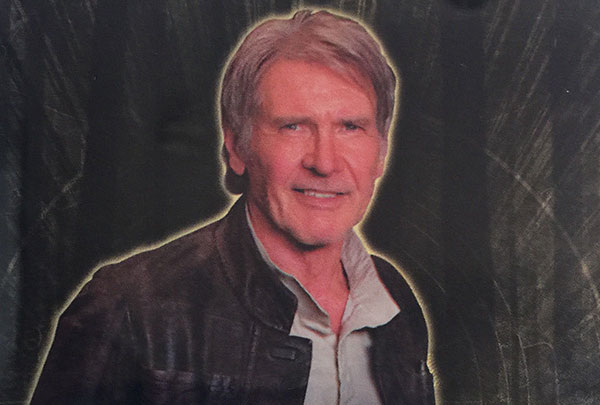 By Ryan Cracknell | Hobby Editor
When it comes to Superfractors, Star Wars doesn't have quite the same history and pedigree as baseball. But when you make a Han Solo signature part of the equation, it's certainly notable. A 2016 Topps Star Wars: The Force Awakens Chrome Harrison Ford Superfractor Autograph has made its way to eBay with a price tag in line with some of the biggest prospects.
The seller is asking precisely $34,978.78 for the one-of-a-kind card. They're also accepting offers.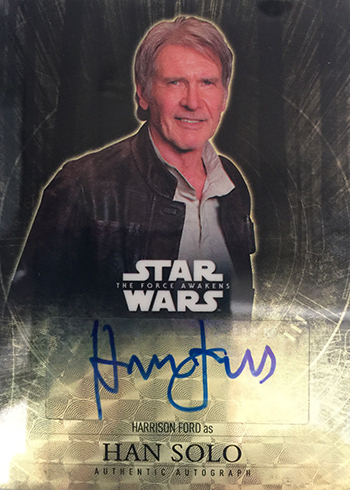 By comparison, the person who originally listed the Daisy Ridley Superfractor Autograph from the same set asked $14,999.99.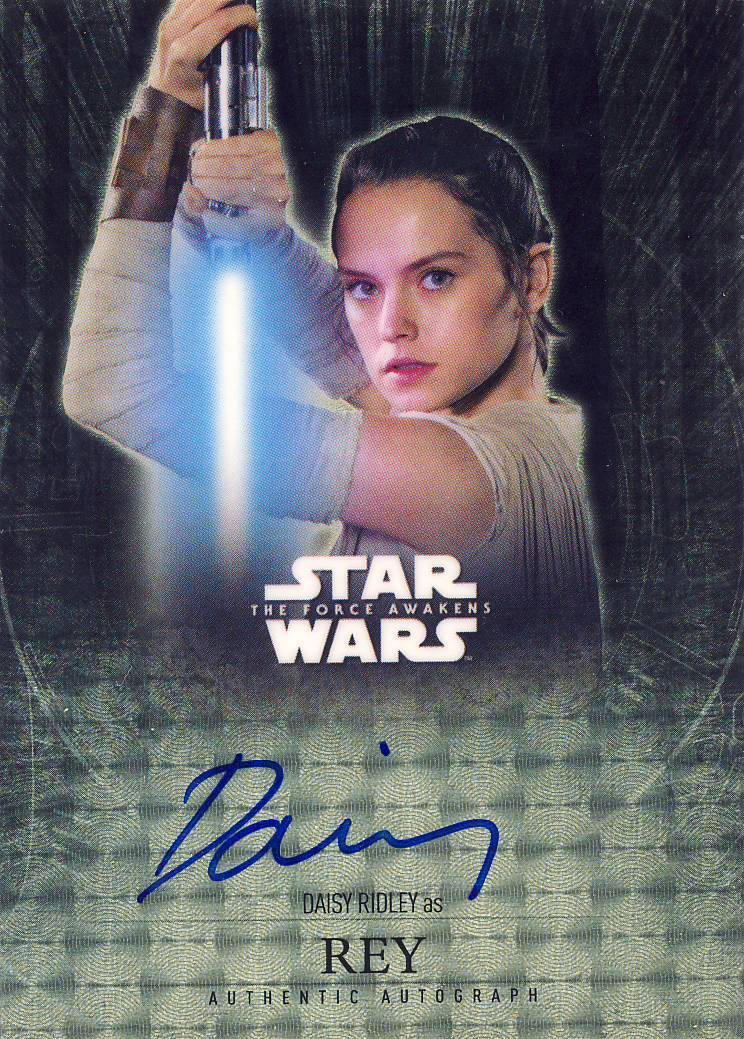 For those unfamiliar with Superfractors, they're parallels that are easily distinguished by their gold circular backgrounds. The 1/1 serial number is a dead giveaway as well. They've been popular in sports, particularly baseball, for years.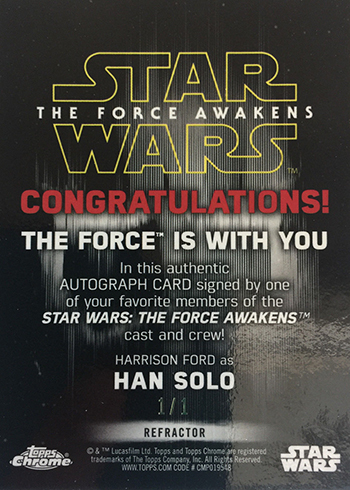 Superfractors are connected with chromium-based brands like Topps Chrome, Finest and Bowman Chrome. Only a handful of Star Wars sets have used the Chrome format and name over the years. As a result, there aren't a lot of Superfractors for the franchise. This is the second Harrison Ford Superfractor Autograph following 2014 Topps Star Wars Chrome Perspectives.
While the number of different Harrison Ford autograph cards has grown significantly over the years, all remain extremely rare on an individual basis. Ford is considered a legend in Hollywood and he doesn't sign a lot, although that has loosened somewhat compared to how he used to be.
A handful of different Ford autographs are currently available on eBay, with prices starting out at around $1,000. And those are for Ender's Game, which is not exactly in the same league as Star Wars and Indiana Jones.
Comments? Questions? Contact Ryan Cracknell on Twitter @tradercracks.