Redemptions ready in 2011 Press Pass Legends Football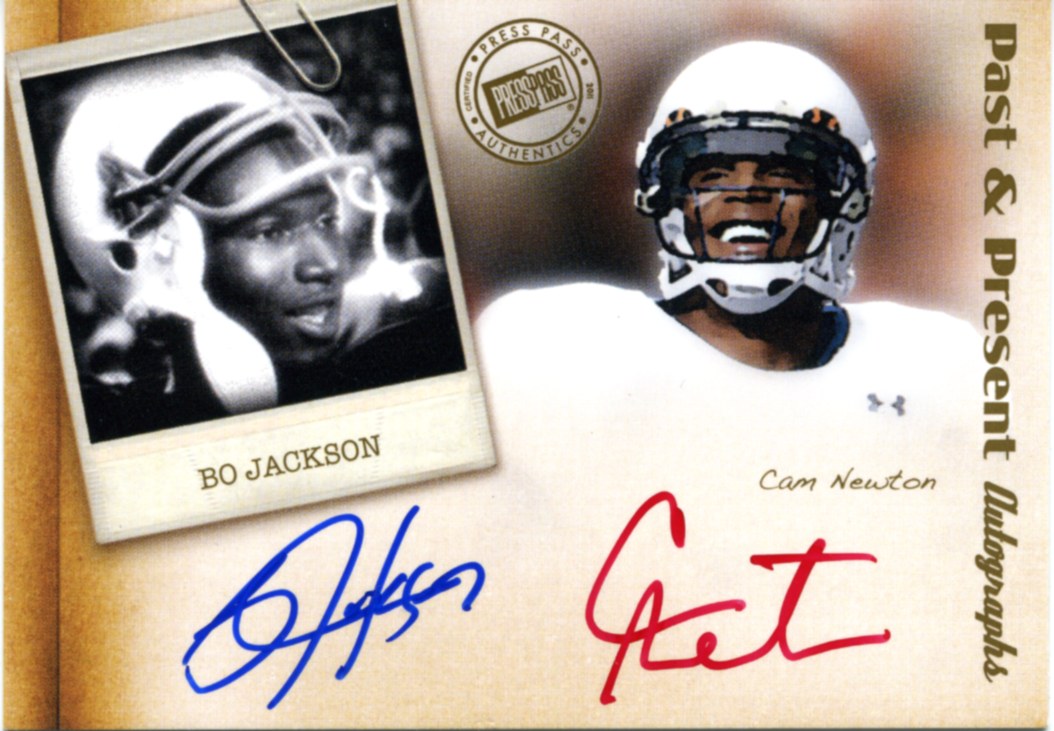 By Andrew Tolentino | Football Editor
Following a previous announcement regarding the readiness of a few redemptions in 2011 Legends, Press Pass confirmed today that all outstanding autographs have now been signed and returned by the players in question.
"We know collectors are not fans of redemption cards, and we wanted to make sure that they were aware that if they pull one from a box of Legends, they won't have to wait long to get the actual on-card autograph in their hands," noted Nick Matijevich, Press Pass' Director of Product Development.
This announcement is particularly pertinent to collectors who have already pulled and sent in redemption requests for Past & Present autographs. Tandems Emmitt Smith and Mark Ingram, Bo Jackson and Cam Newton, Franco Harris and Evan Royster, and Dan Marino and Ryan Mallett have fulfilled their inking duties, allowing the manufacturer to seal the deal with the numbering process.