Monday Night Madness – Beckett Pricing Insider
The Monday Night Football game last week between the Rams and Chiefs will go down as one of the most entertaining games in the history of the league. There were 105 points between the two teams, making it the highest scoring Monday night game ever. The offensive highlights reel is a big one, and a few defensive ones, too. It was also a showcase for some of the key players in football cards today.
Patrick Mahomes is easily the most collected player in that game right now. Even with the loss, his performance will only continue to solidify his status with collectors. He threw for 478 yards and six touchdowns. Mahomes' 2017 National Treasures cards are some of the highest valued cards in recent years and the prices keep going up.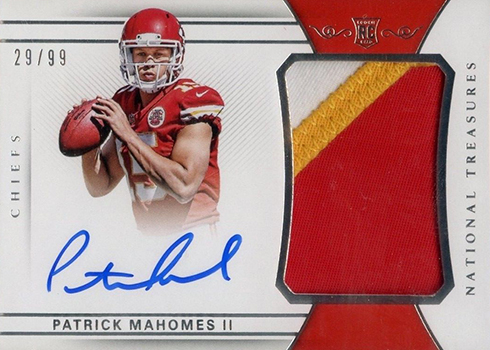 Jared Goff almost matched the numbers of Mahomes, throwing for 413 yards and four touchdowns. While he did have fewer touchdowns than his opponent, he also had no interceptions compared to Mahomes' three. Goff's values haven't risen quite as high as other players this year but they are climbin. For example, his 2016 Donruss Optic Rated Rookie Autographs were recently raised from a high book of $80 to $125.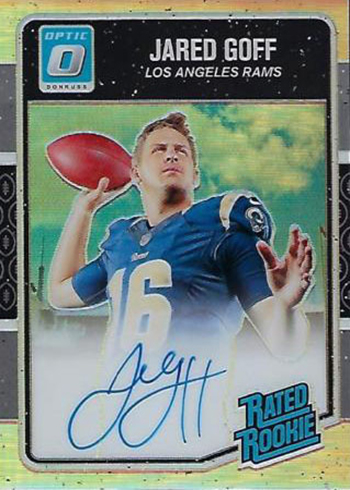 Another player that had a huge night in a loss is Tyreek Hill. He had ten receptions for 215 yards and two touchdowns. He stormed onto the scene in 2016 and has been one of the top receivers in the NFL ever since. His values softened a little in 2017 but with the way the Chiefs are playing this year, collectors might want to consider looking at his Rookie Cards more.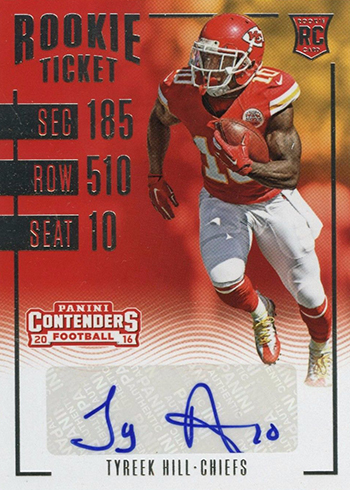 Other notable players that had a good game drawing hobby attention include Travis Kelce (ten catches, 127 yards, one touchdown), Brandin Cooks (eight catches for 107 yards), Gerald Everett (two touchdowns), and Aaron Donald, who had two sacks.