Memory Lane auction brings in more than $2M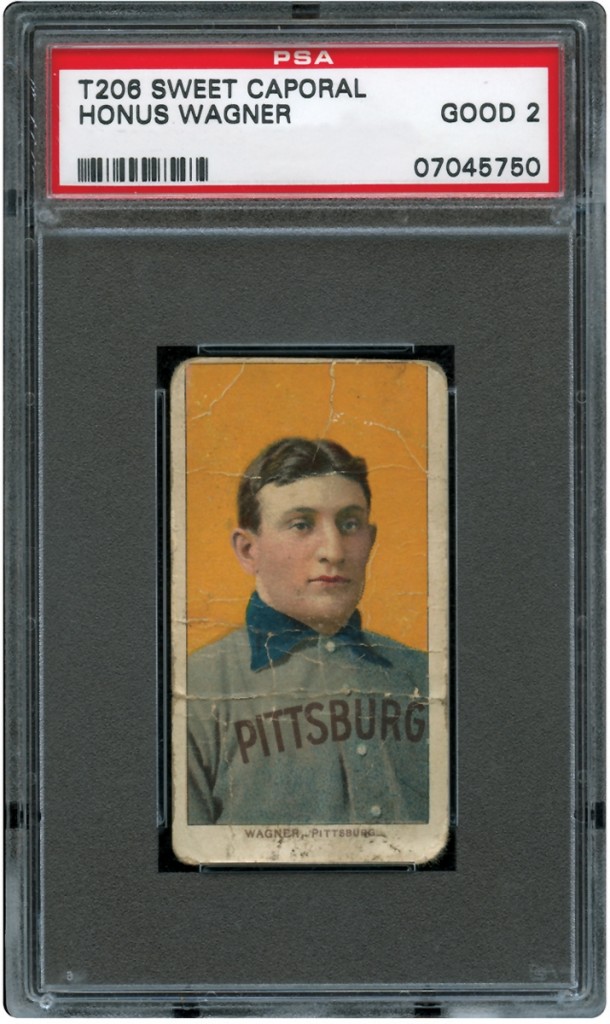 By Susan Lulgjuraj | Contributing Editor
The auction blocks have been hot and heavy with Honus Wagner's famous card, but that doesn't mean the price has come down.
The hobby's Holy Grail seems to be popping up a bit lately with the most recent auction of a T206 Wagner going for more the $650,000.
Memory Lane's Holy Grail Auction brought in $2 million with several sought-after cards and memorabilia pieces hitting the auction block.
The Wagner – a PSA 2 – went for $654,400. Last month, the hobby's most iconic card sold for $1.23 million, which was graded an SGC 40.  (Need a Wagner checklist or an OPG? Click here.)
In Memory Lane's auction, it seemed vintage cards were the real hit. With the Wagner going for a large sum of money, a T206 Eddie Plank, which was a PSA 4, sold for $83,300.
"It's a strong testimony to the health of quality vintage sports cards and sports memorabilia when you can have several competing auction houses running major events within a five or six week time frame and all of them seemingly doing really well," Memory Lane's J.P. Cohen said. "Ours was a huge success across the board and we're now extremely excited about our next auction this summer."
Babe Ruth was a popular figure in the auction. Two items specifically: a 1933 Goudey #181 Ruth PSA 8 ($20,540) and a 14-inch mini bat that promoted Babe Ruth Underwear back in the day sold for high dollar amounts. The bat was signed by Ruth and sold for $9,925.
Baseball wasn't the only sport featured in this collection.
A PSA 10 1986 Michael Jordan Fleer Rookie Card sold for $9,258 and a PSA 9 1955 Topps All-American #37 Jim Thorpe brought in $6,791.
Susan Lulgjuraj is a contributing editor for Beckett Media. You can email Susan here. Follow her on Twitter here.