1916 M101-5 Blank Back Babe Ruth Tops $550,000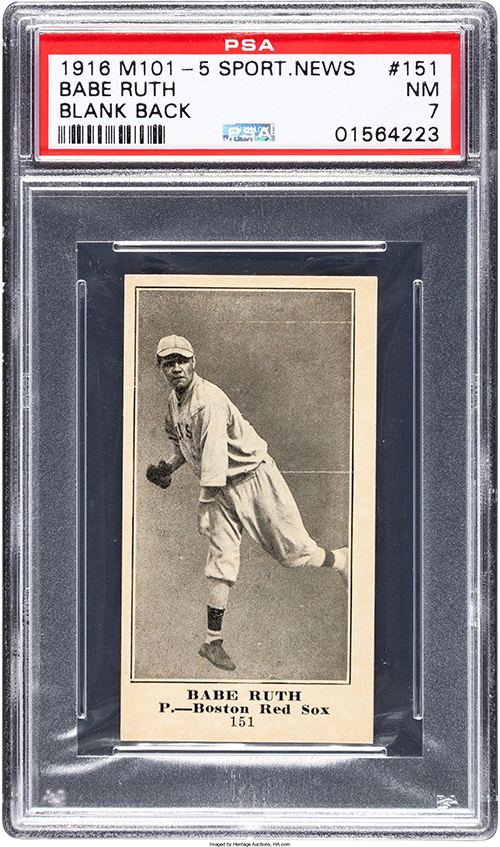 By Ryan Cracknell | Hobby Editor
$552,000 — that was the final price for a 1916 M101-5 Blank Back Babe Ruth card sold on May 13 by Heritage Auctions.
Graded PSA 7, it's one of the top-condition copies of the card in circulation. The 1916 M101-5 series features a checklist of 200 cards given out as premiums. Each measures 1 5/8″ by 3″. Similar to tobacco cards, they can be found with different backs. Blank backs are considered among the most common.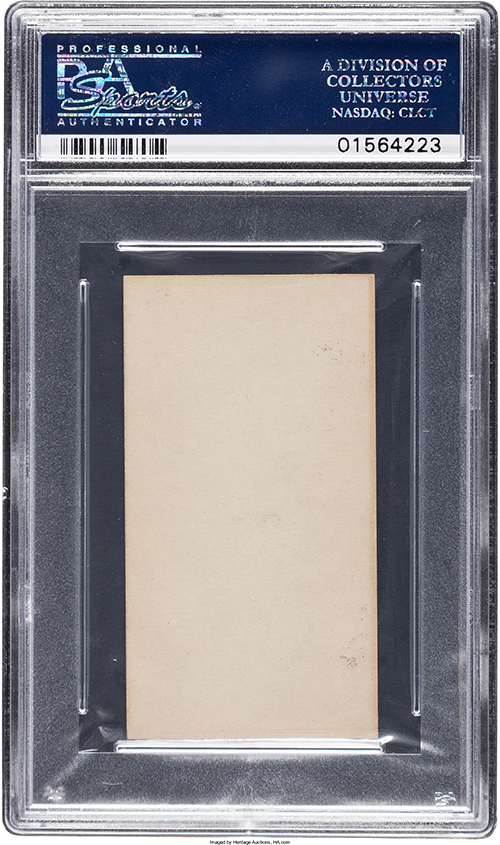 Any card that sells for more than $500,000 is a big deal. But this particular sale is significantly less than the $717,000 paid for a different PSA 7 copy of the card in August, 2016, also through Heritage.
Does that mean that bluechip vintage cards are slowing down after soaring for the past couple of years? Not necessarily.
Comparing the two cards, the centering on the higher-priced one looks to be a little better. Other factors could be in play as well.
Beckett Baseball pricing analyst, Brian Fleischer points to timing as being another potential reason.
"While there certainly isn't a shortage of money on the vintage secondary market, there are probably only a limited number of buyers who have the means to spend upwards of $500,000 on a single card," Fleischer said. "Before these two Heritage sales, the last sale we had on a PSA 7 was from Goodwin in 2012, when it sold for just over $200,000. So I think the price on the second Ruth has more to do with how soon it was sold in relation to the first."
The 1916 M101-5 Babe Ruth wasn't the only major sale during the Heritage auction. Including buyer's premiums, six cards reached six figures. Others included:
• 1956 Topps Mickey Mantle PSA 10 – $360,000
• 1951 Bowman Mickey Mantle RC PSA 8 – $168,000
• 1952 Topps Mickey Mantle PSA 7 – $168,000
• 1914 Cracker Jack Ty Cobb PSA 8 – $144,000
• 1914 Cracker Jack Joe Jackson PSA 8 – $102,000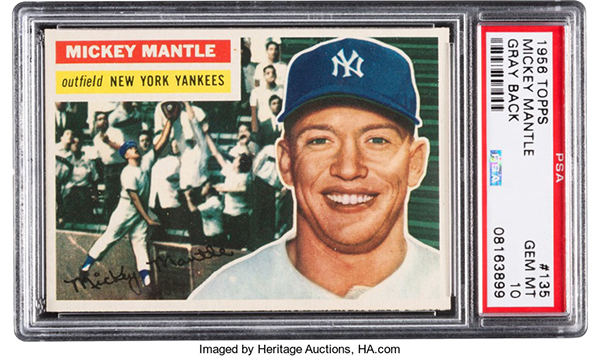 Comments? Questions? Contact Ryan Cracknell on Twitter @tradercracks.