Industry Summit: Leaf's corporate address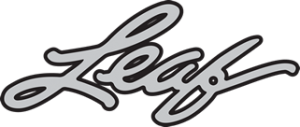 By Susan Lulgjuraj | Beckett Sports Card Monthly Editor
LAS VEGAS – Leaf's Brian Gray didn't hold back during his corporate address at the Industry Summit in Las Vegas on Monday.
Gray talked about the company's mission for 2013 but also tried to empower dealers in attendance. He implored them to take charge and tell card companies about what they will and will not accept.
"You need to tell other companies you're not happy," Gray told the crowd about 300. "And if you don't stick up for your customers, you don't deserve a (patch) database, a better redemption process. … The other card companies can suck it or change."
Gray has been vocal about his opinions in the hobby since he entered the market. He grabs attention by saying what's on his mind and bringing special autograph guests to the Industry Summit. This year, Leaf brought in Frank Thomas.
However, that was not the point of Gray's address.
Here are the highlights from Leaf's session:

1. Gray said Leaf will be a different company in 2013. The company's name has a long history and Leaf intends to use that name to its advantage. "Ask people what they want. Listen to what they tell you and give them what they want," Gray said was the company's mission statement.
2. One of the focuses on 2013 products will include pre-draft items, which are popular in football. However, Leaf is expanding into other sports such as baseball. These products will seek out younger athletes and give collectors the first cards of potential future stars.
Leaf has a tennis coming with 2013 Ace Signature Series. It's one of the last tennis products with the Ace name and after it will be branded Leaf.
3. New product: Trinity Football. Product will include jumbo patch autographs, inscription autographs and cards made out of glass.
Along with card products, Leaf will continue with packaged memorabilia. Autographed baseballs are coming out this year. Gray says some of the baseballs will be worth thousands. "It's going to be a gamble," he said.
4. Leaf addressed redemptions. Gray said that as of Monday, there shouldn't be a redemption card that is not immediately available to receive from his company.
5. Gray talked about issues with other card companies and redemptions. He used the analogy that if you went to McDonald's and ordered fries, you wouldn't take it if you were told you wouldn't get them for three to four weeks. "I don't put up with that and I don't think you guys should either," Gray said.
6. Leaf acquired a license to The Mortal Instruments, a series of young adult novels being created into movies. Gray says this should be the next Twilight.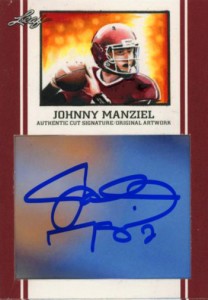 7. Leaf used Johnny Manziel cut autographs and artwork as redemptions in recent football products. Gray said they pushed the envelope and plan on doing more of the same. Gray said his company is protected by first amendment rights in this scenario: "Someday there will be no license and I will change that. I don't live in fear. I'm more concerned about delivering value."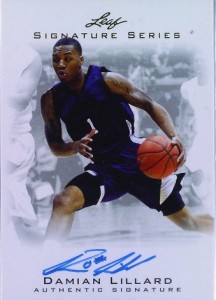 8. One dealer was concerned about Leaf's exclusive with NBA rookie Damian Lillard and the inability to push Panini America basketball products without Lillard's autographs. Gray said Leaf has just one basketball exclusive where Panini has 12. Gray said he tried to call Panini to say he didn't want to do exclusives, but no one would take his call. He also promised not to do any future exclusives if Panini promised to do the same.
9. While the "Best of" series has been popular for Leaf, he recognized that the last football wasn't as good as it could have been. Gray bought many of the cards about eight months before the product came out and the market change so much in that time on certain players. "Hate to say collecting is gambling sometimes, but it is," Gray said.
Susan Lulgjuraj is an editor of Beckett Sports Card Monthly. You can email her here with questions, comments or ideas. Follow her on Twitter here. Follow Beckett Media on Facebook and Twitter.