MLBPA grants Upper Deck a baseball card license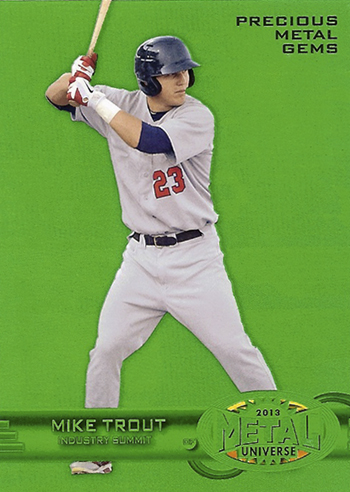 By Chris Olds | Beckett Baseball Editor
Upper Deck is back in the baseball card business with a license from the MLB Players Association.
The company announced its plans to return to the field on Monday with 2013 Fleer Retro baseball — a high-end product with a selection of remade memorable inserts from its Fleer portfolio.
This puts the company, which lost its MLB Properties license in 2010, back into the baseball fold more firmly with three products set to arrive in the coming months.
It's unclear when Upper Deck and the MLBPA may have severed ties, but in 2010 the PA publicly advised its players to stop signing for the company, which had not made due payments. Last year, while MLB Properties was seeking unmade settlement payments stemming from its trademark infringement lawsuit, the MLBPA approved a licensing agreement for  2012 SP Signature Edition.
Now, with all of its books apparently in order, the MLBPA is allowing Upper Deck to proceed making union-approved cardboard. That allows it to use current players (non-prospects) in bulk in its products, but not with MLB-owned logos and names on the cards. (Panini America was granted the same license in September 2011.)
"We're thrilled," said Upper Deck's Chris Carlin of the news. "We have been trying to delicately figure out how we wanted to re-introduce ourselves into the baseball market. Working with the MLBPA is a great way to do that."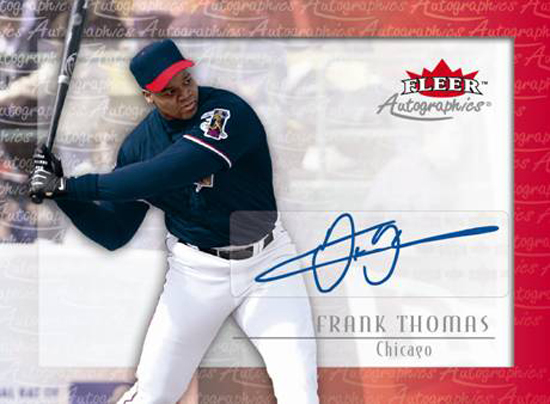 According to the company, Retro will include nods to past favorites such as  Metal Championship, Ultra Stars, Flair Hot Gloves and E-X A Cut Above for starters. It will be the first product to arrive this year. Two of the new releases will be MLBPA-approved, while the third will showcase only retired players, which doesn't need union licensing. That will be Sweet Spot Classic.
Carlin also mentioned that Upper Deck has one licensing advantage over all of its competitors.
"We're positioned in a way like no one else with collegiate license and product as well," he said. "We're looking to leverage the power of the collegiate license and incorporate that into some of our baseball releases."
Like Panini, Upper Deck's licensing limitations with MLB will force some different approaches with photography and design. Carlin addressed that.
"[We're] doing a lot of photo shoots with the actual players that are playing today," he said. "Trying to get some unique imagery. Images are going to be important to what fans see. We want to make sure we are doing something that is meaningful for fans."
Carlin said the company is intending to fill the void left when it exited the MLB landscape in 2010.
"If there is one thing that is abundantly clear is that collectors really miss our brands in the baseball market," he said. "We are not going to flood the baseball market with our products in the baseball ream. There is definitely a niche for them, there is a demand for them. We are going to do everything we can to provide the best value in the baseball market collectors can get."
Beckett Editor Susan Lulgjuraj contributed to this report.
Chris Olds is the editor of Beckett Baseball magazine. Have a comment, question or idea? Send an email to him at colds@beckett.com. Follow him on Twitter by clicking here.