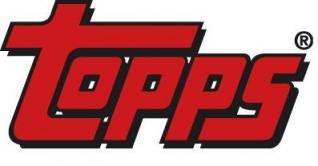 By Chris Olds | Beckett Baseball Editor
Topps and MLB Properties are extending their exclusive licensing agreement for baseball cards.
Their deal is extended through the year 2020, according to an announcement made by the company today.
"Since making Topps our exclusive baseball card licensee, they have continually validated that decision by bringing clarity to the marketplace and reinvigorating the hobby, especially among young people," said Howard Smith, the MLB Senior Vice President, Licensing, in a prepared statement. "Generations of baseball fans have grown more attached to the game through collecting baseball cards, and Topps is continually coming up with new and creative ways to reach the next generation."
The longest-running manufacturer of baseball cards, Topps has made baseball cards since the 1950s and first signed its licensing deal with MLB Properties in 1969. Its current run as an exclusive licensee began in 2010. It will keep exclusivity on "MLB, Jewel Event and Club trademarks, logos and other intellectual property, for use on baseball cards, stickers and certain other product categories."
Topps said it will aim to "improve the retail and collecting experience and make cards increasingly relevant to children" in its statement.
"Topps has been making baseball cards for over 50 years, and with the ongoing support of MLB, we will continue to produce the most innovative and exciting collectibles in the marketplace," said Doug Kruep, Topps' Vice President and General Manager, U.S. Sports & Entertainment. "We value our relationship with MLB and look forward to being in business with them for many years to come."
Chris Olds is the editor of Beckett Baseball magazine. Have a comment, question or idea? Send an email to him at colds@beckett.com. Follow him on Twitter by clicking here.
—
Loading ...
—
Loading ...
—
Loading ...
—
Loading ...
—
Loading ...