The National is still The One for many of us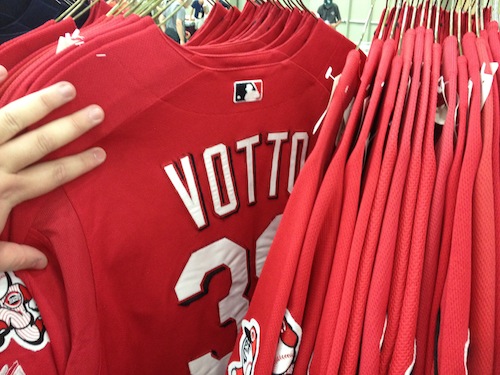 By Chris Olds | Beckett Baseball Editor | Commentary
The hobby, the trading card industry and the collecting world's showcase event — the National Sports Collectors Convention — is under way in Baltimore and, in a word, it's … unbelievable.
For the first-time visitors, for the hobby veterans who might remember even larger shows, for the dealers, for the manufacturers — all of us — it's still big. It's still The One but for various reasons depending on who you are. I've been to several and it's still something unlike I've seen before.
It's the one time a year where nearly all of the manufacturers are in one place, where a majority of the nation's notable dealers and auction houses converge and where countless collectors examine hundreds of thousands — if not millions of cards (it's got to be) — all in one roof.
But for me personally, it's The One where I get to hear feedback from many of you I don't hear from regularly — long-time readers from as far away as Vancouver or people who stopped by the Beckett booth a few times looking for me to offer their thanks in a way beyond buying our products. It's The One where I often don't even go with a want list because it's the one where you'll see things you never imagined seeing. Why? because you see items simply wouldn't think it would exist or imagine finding.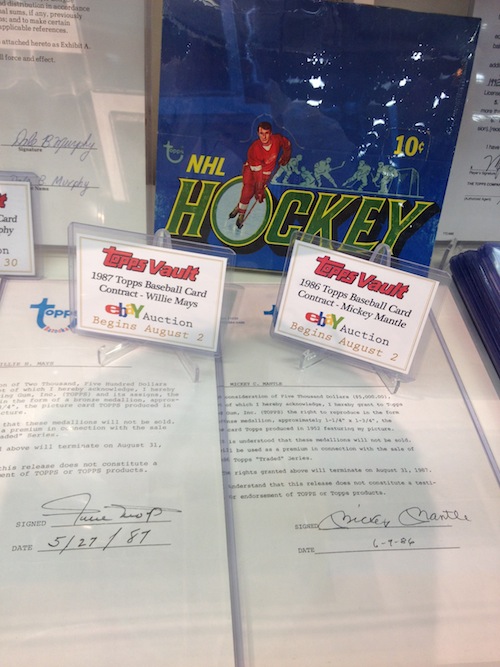 It's The One where I wish there were 48 hours in a day, I didn't have to sleep, could stand all day long and see it all. (Even then, I couldn't.)
The examples throw themselves at you anywhere you glance — whether you are slowly looking for your next find in a box somewhere or merely quickly brushing by for an appointment. It's the place where Topps will spend two hours taking questions from collectors about how the hobby works and why things like redemptions still happen. (Again.)
It's a place where you'll see LeBron James' 2012 NBA All-Star Game locker room robe beside a rack of Cincinnati Reds game-used jerseys with slugger Joey Votto deep in the heart of the lineup just inches away. It's a place where you'll see a Jackie Robinson game-used bat alongside a potentially one-of-a-kind uncut sheet of cards nearly a century old. It's where you'll see the newest of the new — 2012 Topps Minis for example — for the first time alongside relics from he days when Minis first arrived … right beside Dale Murphy's signed 1975 Topps contract.
And that's just at a handful of booths out of hundreds at the show.
It's one part museum, one part megastore and one part fun depending on who you are or what you're looking for. It's the place where many of us reunite with people we see on occasion, see people we haven't seen before but tweet to email to all the time.
As my second day of this year's show comes to an end and the second begins again in just a few hours I know one thing.
There's no place else I'd rather be.
Chris Olds is the editor of Beckett Baseball magazine. Have a comment, question or idea? Send an email to him at colds@beckett.com. Follow him on Twitter by clicking here.