2013 Topps Garbage Pail Kids Brand New Series 2 Details
The gross, nasty and strange are back for another edition, and we couldn't be happier. 2012 Topps Garbage Pail Kids Brand New Series 2 is coming out in March with more explosions, mockery and silly nicknames.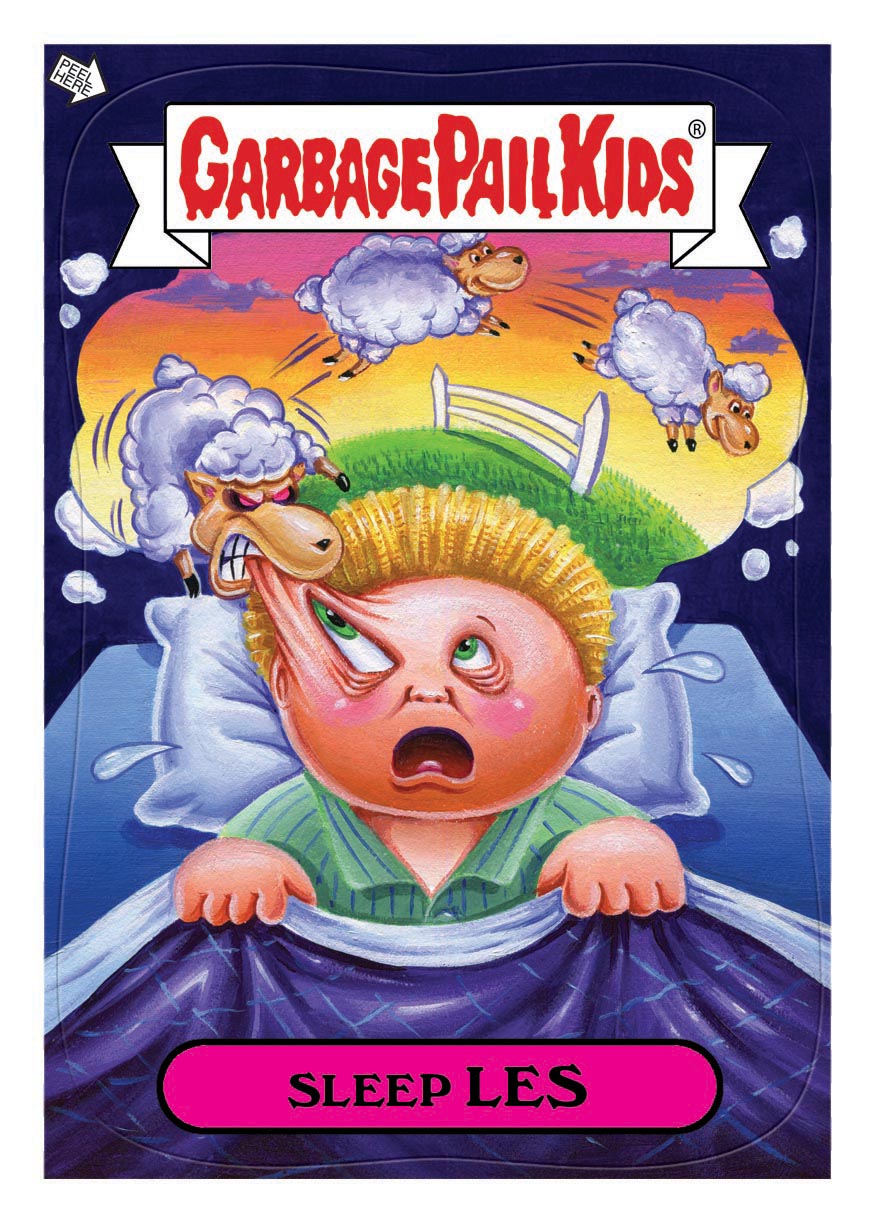 Topps released a new series of GPK this year, taking on many incidents from pop culture such as The Jersey Shore and the police officer who blasted college students with tear gas.
"The Brand New Series platform has broadened fan appeal and rejuvenated Garbage Pail Kids by shifting away from over-the-top shock value, and moving towards endearing characters and varied humor," Topps wrote in a release.
In 2013, the company will put out two new series.
This decision was easily made based on the success of the 2012 series.
According to Topps, GPK Brand New Series 1 was the highest selling set in eight years, and the Facebook community grew 21 percent in three months from the launch in August.
So Topps is putting more in the second series to keep collectors excited.
Brand New Series 2 will feature 146 characters (compared to 110 in the previous release). There will be 110 new characters with 55 new images, and A and B variations. There will also be 36 returning characters with new art.
Inserts include Glow in the Dark, Foldees (perforated cards that can be folded multiple ways to create nine jokes with one card), and 3D Cards. In addition, printing plates, parallels, sketch cards and hobby-exclusive bonus cards are included.