Upper Deck adds rookie redemptions to Series 1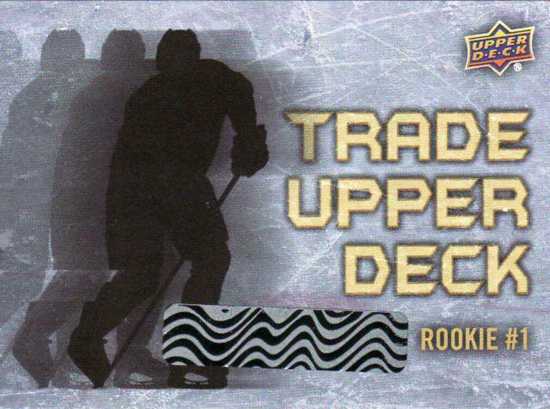 By Susan Lulgjuraj | Beckett Hockey Editor
Working around a sports work stoppage could be difficult for card companies as they try to find the right mix of veterans and rookies to make a compelling product for collectors.
Hockey can be a bit difficult, specifically because the companies have to abide by a specific rule.
A player can only appear on a card if he has played in an NHL game. That means top draft picks won't be in any product, no matter how badly dealers need them to move hockey off their shelves.
Upper Deck is dealing with this issue by putting redemption cards for rookies in 2012 Upper Deck Series 1 Hockey. These rookies will not be part of the Young Guns or the base set. In addition, there will not be autographed or memorabilia, according to Upper Deck.
"Upper Deck included three different rookie redemption cards into the product to enhance the value of the product during the lockout," the company wrote on its blog.
There are three redemption three rookies.
Who are they?
Not sure yet. Upper Deck doesn't know either.
"Who the players will be however is completely contingent on what happens with this labor dispute," Upper Deck wrote on its blog. "Once the NHL is playing hockey again, these three cards will be good for the top three rookies at that time as determined by Upper Deck's Product Development Team. We will announce which players they are once that decision has been finalized."
These redemptions will be for rare insert cards in Series 1. The redemptions are difficult to pull with the cards falling at a rate of 1:517 in hobby boxes, 1:7,232 in retail packs, 1:40,320 in retail tins and 1:16,416 in blasters.
Susan Lulgjuraj is an editor of Beckett Hockey. You can email her here with questions, comments or ideas. Follow her on Twitter here.