Derek Jeter, Topps Sign New Deal That Includes Cards, Autographs and a Transcendent Appearance
Topps has announced a new multi-year deal with Derek Jeter that covers a lot of ground. It starts with cards and autographs and expands into specially curated collections, digital content and even an appearance later in the year in conjunction with Topps Transcendent.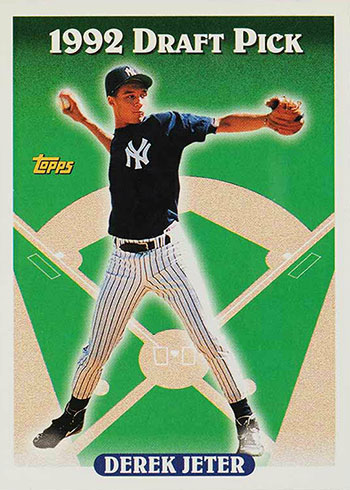 For starters, collectors will continue to find Jeter cards in Topps products. But this partnership has a lot more layers to it with Jeter himself participating and helping create content.
On the 2nd of each month, Topps will release something connected to Jeter. This might be cards. It might be sort of experience. The first is a Topps Now autograph on May 2. It's part of a new Jeter-specific Topps Now set chronicling his career. The Hall of Fame shortstop will offer his own insights and perspectives in the set.
Users on Topps' digital BUNT platform can submit questions to Jeter. Those picked will have answers incorporated into digital cards starting May 2.
Other upcoming offerings include a Captain's Collection and the One of One Club. This program lets collectors design their own one-of-a-kind card. The Derek Jeter cards will then get a signature during a special event.
Also on the event side, Jeter will be the guest at an upcoming Topps Transcendent VIP party as well, which will happen later this year.
"We are excited to include Hall of Famer Derek Jeter in the Topps family," said  said David Leiner, Topps' Global General Manager, Sports & Entertainment. "This is a partnership unlike any Topps has been involved in before and we can't wait to begin collaborating with a great baseball mind."