Pro Visions Return in 2019-20 Upper Deck Credentials Hockey
Remember Pro Visions? If you seen them before, they're impossible to forget. The illustrated cards lit Dwight Gooden's glove on fire, sent Michael Jordan soaring through outer space and made Ozzie Smith into a wizard reject from Dungeons & Dragons. Equal parts weird and amazing, they were some of the most memorable cards Fleer made in the early '90s.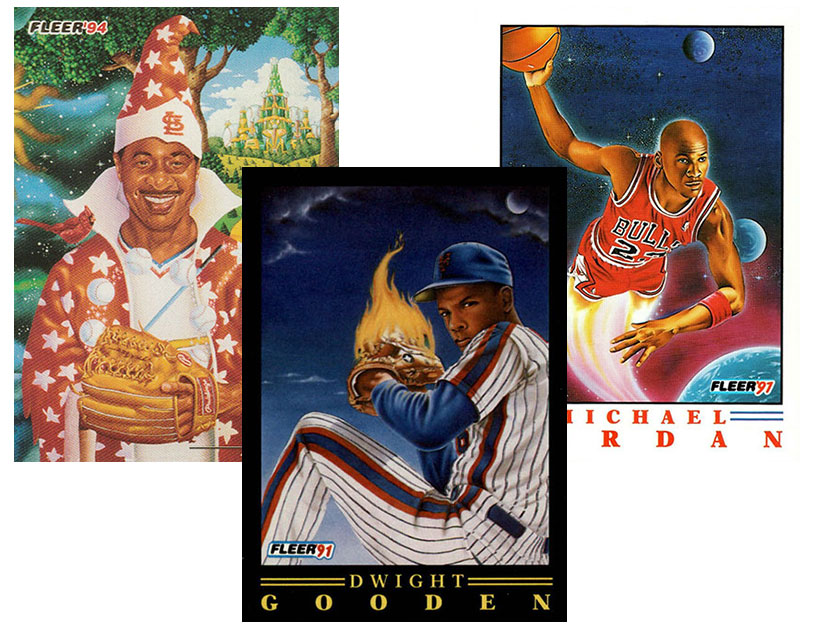 Well, they're back. But it's not under the Fleer banner. Instead Pro Visions are one of the surprise inserts in 2019-20 Upper Deck Credentials Hockey. Although they're making their hockey debut, they're sticking with the over-the-top illustrations.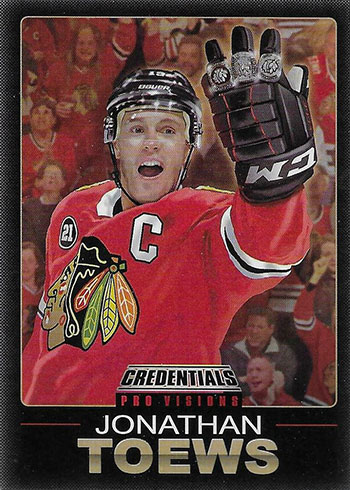 The 2019-20 Upper Deck Credentials Pro Visions checklist has just six cards. The inserts land 1:120 packs. While Upper Deck doesn't normally announce odds on Easter Eggs, they tipped off dealers during their annual Diamond Dealer Conference.
Pro Visions made their debut in 1991 Fleer Baseball with art from Terry Smith. The original run ran through 1995, expanding into basketball and football.
2019-20 Upper Deck Credentials Pro Visions Checklist
Here's the full list of Pro Visions. If you're looking for a particular card, click on the links to see what's currently available on eBay.
1 Connor McDavid, Edmonton Oilers
2 Brent Burns, San Jose Sharks
3 Jonathan Toews, Chicago Blackhawks
4 Alex Ovechkin, Washington Capitals
5 Kaapo Kakko, New York Rangers
6 Jack Hughes, New Jersey Devils
Pro Visions aren't the only surprise in Credentials. There's also the eight-card Hot Dog! set. Also landing 1:120 packs, these focus on celebrations.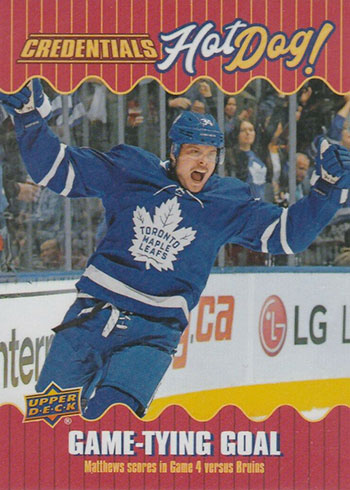 2019-20 Upper Deck Credentials Hot Dog Checklist
HD-1 TBA
HD-2 TBA
HD-3 TBA
HD-4 Auston Matthews, Toronto Maple Leafs
HD-5 Dylan Larkin, Detroit Red Wings
HD-6 Evgeny Kuznetsov, Washington Capitals
HD-7 Patrick Kane, Chicago Blackhawks
HD-8 TBA
Rasmus Ristolainen, Buffalo Sabres