Donuts and Hockey: Beckett Pricing Insider
You will have to forgive me, but before I started working at Beckett I had never heard of Tim Hortons. I knew the namesake and the on-ice legend, but outside of that, I was fully unaware of the phenomenon of the annual hockey card product offered up at his fine donut shops across Canada.  Now, I'm not opposed to a double-double and a Boston Cream, throw in some Tim Bits and we are in business, but add in the value of picking up some packs of Upper Deck hockey cards and now we have a can't-miss opportunity on our hands. Well, only if they're available in your area. I'm looking at you Canada.
This year's Tim Hortons cards hit the market about a week ago and the reaction to them has been the same as in years past, meaning you have to have them. The odds on pulling one of the coveted redemptions are astronomical, but the base and the inserts aren't as bad. You can already find complete sets being offered up on the secondary market, but for those looking to pick up singles or for those collectors in The States who can't get the packs here are a few sets that have hit the market strongly.
Top Line Talent
In early sales reports, Connor McDavid tops most of the insert sets. This particular set has a lenticular feel and its very easy to see why it would demand the most money on the secondary market as they fall 1 in every 24 packs. The other names in that set read like Price, Crosby and Matthews, so one could expect to be paying top dollar as the market is hot on this product right now.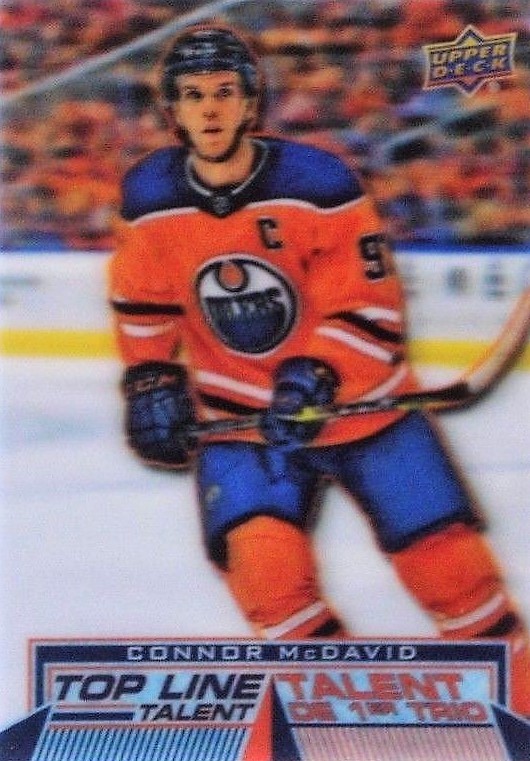 Clear Cut Phenoms
Again, no surprise here that the hottest thing on hockey cardboard is a McDavid card. This set has the second highest odds this season at 1 in 12 packs and follows the familiar acetate look and feel of past seasons. Other names in this set like Boeser, Laine, and Marner all add value and should be a fun chase for collectors.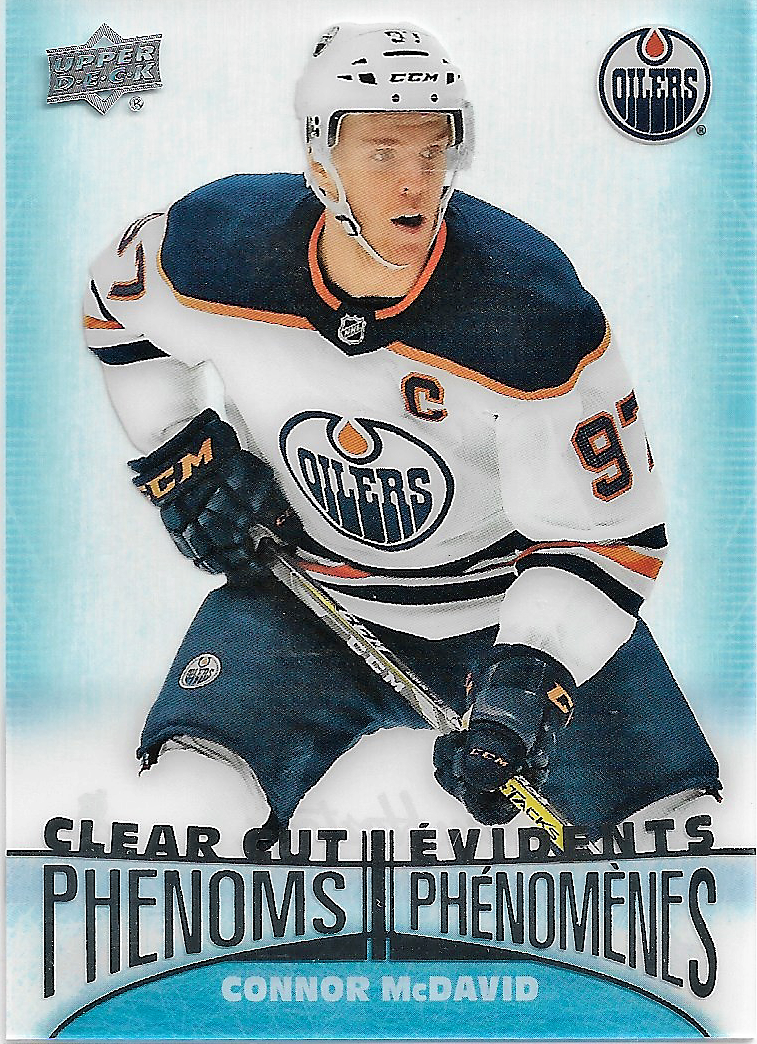 Gold Etchings
I assure you that there other guys in these sets besides McDavid, but as it turns out he's the guy who collectors are chasing on the secondary market, no matter the set. This year's Gold Etchings are no different. It's not my favorite design but it is something new to look for. Stamkos, Gaudreau and Karlsson all help round out the set giving it a little something for everyone.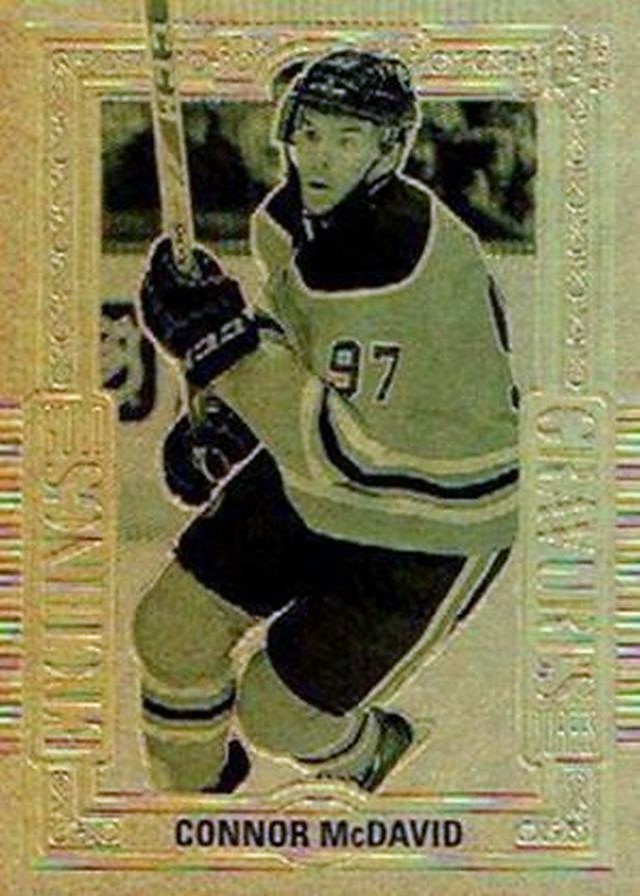 There are of course other insert sets and those highly sought-after redemptions for jerseys and autograph cards, but for now, these are the three hottest insert sets to be looking for.  So, Canada, enjoy your Tims and when you are done sorting your cards please remember that collectors down here in The States like hockey cards too.
This edition of the Beckett Pricing Insider is sponsored by Classic Auctions.