2017-18 Upper Deck Splendor Hockey Checklist, Team Set Lists and Details
2017-18 Upper Deck Splendor Hockey brings a new ultra-premium spin for the season. Folding in the sport's history, the brand brings a mix of high-end autographs, cut signatures, memorabilia and metal-embedded cards.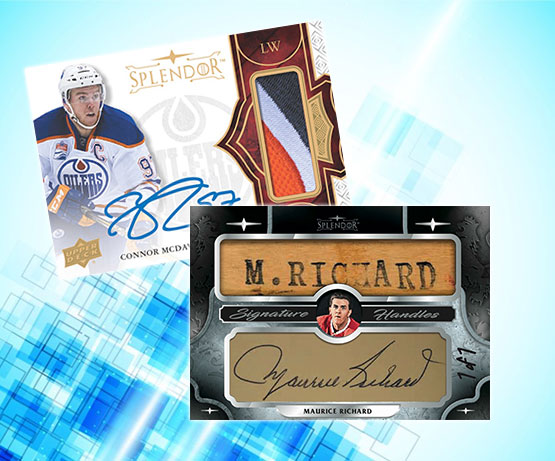 Boxes come with just one card, all numbered to 36 or less.
Base Set
The 2017-Upper Deck Splendor Hockey base set comes with both bordered and borderless cards. Regular versions for both have 36 copies. Initial samples of the set show that they come with both autographs and memorabilia with a layout that's similar to Topps Dynasty in baseball.
Parallels for both versions come in Silver (/22), Red (/11), Gold (/5) and Black (1/1) parallels.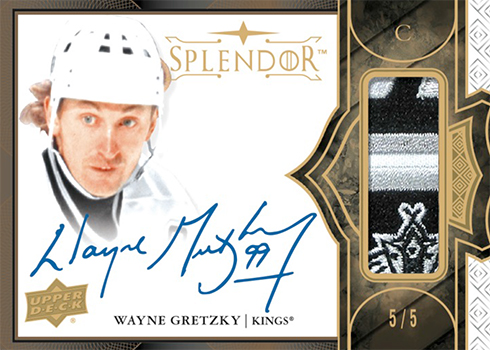 Black and White Autographs (/27) get their name for the design that uses minimal colors but lots of contrast. It's similar to something you might expect to find in UD Black. Base Black and White Autographs use silver. Parallels are done in Copper (/12), Gold (/6) and White (1/1).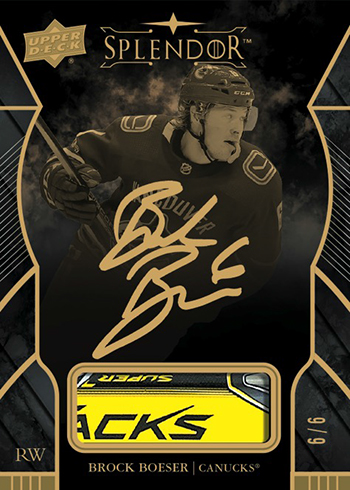 Autographs
Plenty of autographed inserts are part of 2017-18 Upper Deck Splendor Hockey as well.
It starts with Splendid Signatures (/24), which take the basic approach of an on-card signature. Parallels exist in Blue (/15), Gold (/5) and Black (1/1).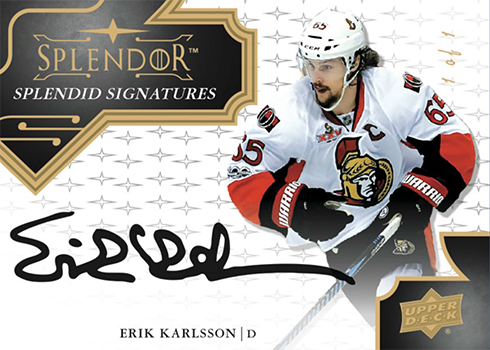 Auto Pucks (/15) are a series that has a piece of game-used puck embedded in it. The only parallel for these is a one-of-one version.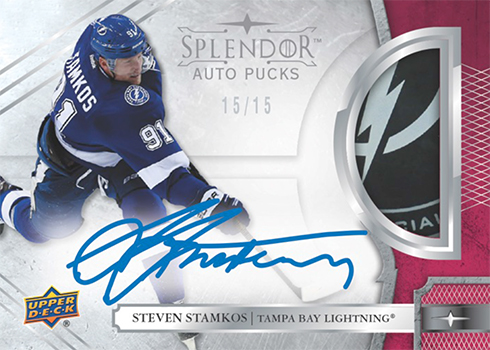 Signature Handles have a premium slab of a game-used stick as the centerpiece. All one-of-ones, these are available with both regular autograph and cut signature versions.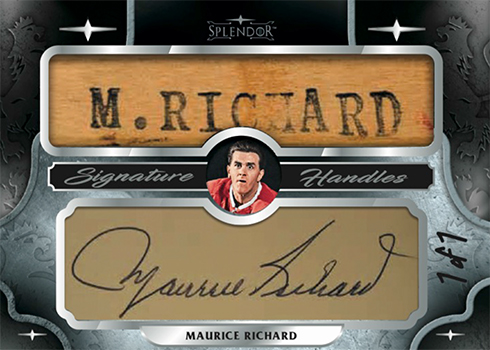 2017-18 Upper Deck Splendor Hockey has additional cut signatures featuring many all-time greats and people important to the game's history.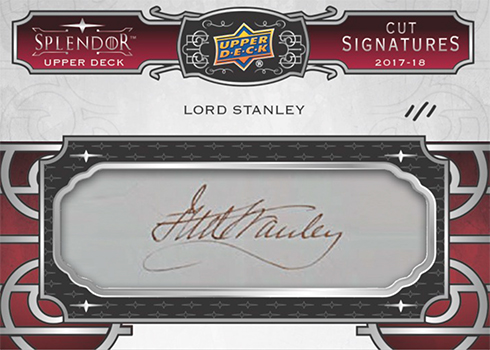 Premium Material Cut Signatures add a piece of memorabilia.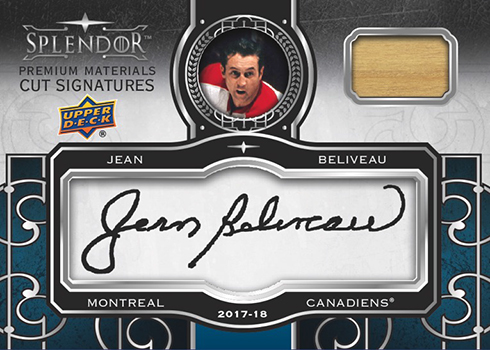 Memorabilia and Metal Cards
Among the other cards with game-used gear in 2017-18 Upper Deck Splendor Hockey are Showpieces (/27) and Splendid Swatches (/10), which have massive memorabilia pieces. Showpieces have Blue (/15), Gold (/5) and Black (1/1) parallels. Splendid Swatches have only Black (1/1).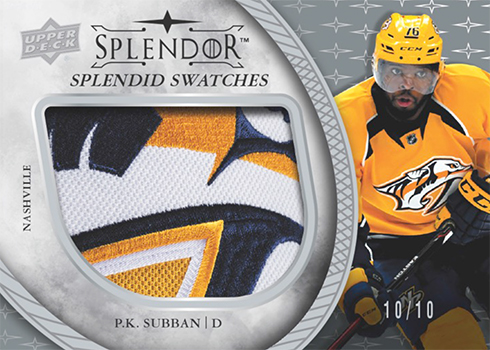 Silver Stick (/10) are the only cards in the product without an autograph or premium swatch. Instead, these have sterling silver in them. The checklist highlights players who have reached the 1,000-game milestone for the NHL careers. These also have one-of-one parallels.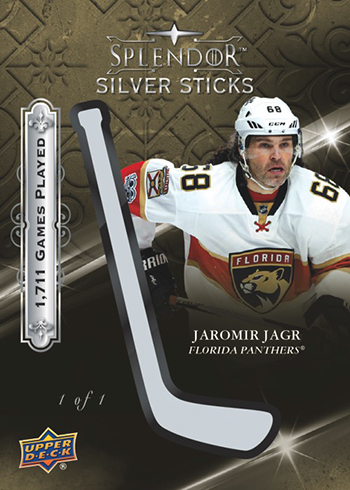 All cards come in a one-touch holder.
2017-18 Upper Deck Splendor Hockey at a glance:
Cards per pack: 1
Packs per box: 1
Boxes per case: 12
Set size: 130 cards
Release date: September 19, 2018
2017-18 Upper Deck Splendor Hockey Checklist
Base
Autographs
Memorabilia
Inserts
Team Sets