Derek Jeter Autographs on the Way from Topps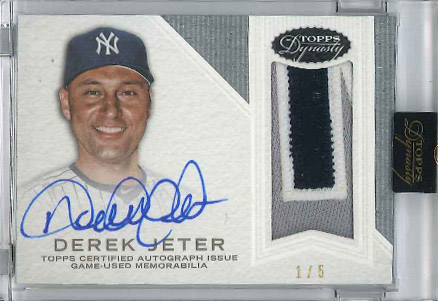 By Ryan Cracknell | Hobby Editor
Derek Jeter autograph cards are about to return to the hobby. The retired Yankees shortstop has finally agreed to a deal with Topps. In doing so, he'll have his first new MLB-authorized autograph cards since 2009 and first Topps autographs since 2001.
The first signatures under the deal arrive in 2016 Topps Dynasty and the $25,000+ 2016 Topps Transcendent. More will be found in 2017 Topps Series 1 and 2017 Topps Tribute.
Early in his career, Derek Jeter autographs were relatively commonplace — at least in the number of products his signature appeared in. At various times, he served as spokesman for both Fleer and Upper Deck.
All told, there are more than 1,000 different Derek Jeter autograph cards out there already. But the vast majority of those were extremely limited to begin with. Combine that with the time that's past, supplies that have dried up and the milestones he achieved at the end of his career and it's understandable why those that do exist carry a significant amount of clout in the hobby.
But since Topps locked up the MLB exclusive, Jeter's autographs have all but disappeared from baseball products. There have been unlicensed and promo cards from major manufacturers. More recently, Panini featured a limited number of autographed buybacks in their products. These saw signatures added to existing cards.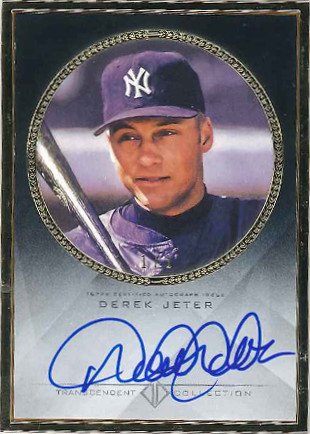 Even in these lean card years, Jeter's autograph has been out there thanks to his exclusive memorabilia deal with Steiner Sports. However, these have come on items like photos, gear and other high-end items.
Comments? Questions? Contact Ryan Cracknell on Twitter @tradercracks.