Cryptozoic to replace stamped Katie Cassidy autos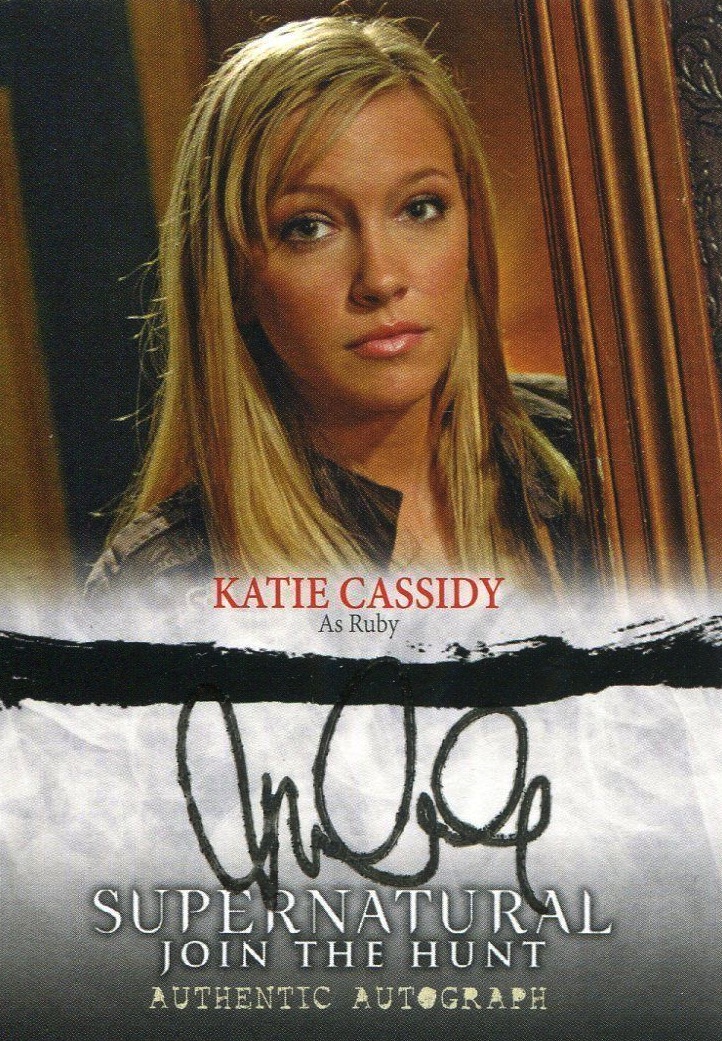 By Chris Olds | Beckett Sports Card Monthly Editor
The rubber-stamped autographs are being replaced.
Cryptozoic Entertainment announced Sunday that it will be replacing autographed cards of Katie Cassidy from its 2014 Supernatural Seasons 1-3 set that appear to have been "signed" with a rubber stamp. It's a card that had been regularly selling for around $100 — the second-most-popular card in the 20-card set based on its value, though a few cards are too rare to price.
"We have had numerous discussions with Katie Cassidy's agent, and we have determined that her autograph cards were mechanically produced with a stamp," said a statement released by the company. "We are deeply sorry that we did not detect these stamped autographs ourselves and that we inserted them into our product. We are taking all the necessary steps to make sure that this type of problem does not happen again."
Cassidy, 28, appeared on six episodes of the show in 2006 and 2007, and is perhaps best-known for her current role as Black Canary in Arrow. She's the daughter of actor/musician David Cassidy of The Partridge Family.
The company already has sent Cassidy new cards that have been signed and will be sent to those who opt for a replacement. Cryptozoic said collectors holding one of the cards should send it to the following address along with their name, phone number, email address and mailing address:
Cryptozoic Entertainment
c/o SPN KC Exchange
25351 Commercentre Dr. Suite 250
Lake Forest, CA 92630
Chris Olds is the editor of Beckett Baseball and Beckett Sports Card Monthly magazines. Have a comment, question or idea? Send an email to him at colds@beckett.com. Follow him on Twitter by clicking here.