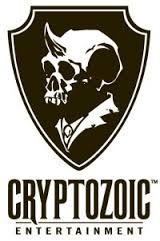 By Susan Lulgjuraj | Beckett Sports Card Monthly Editor
Cryptozoic has announced a restructuring to the way it distributes trading cards.
The company, which features titles such as The Walking Dead and The Big Bang Theory, will have four direct distributors in North America and three authorized online dealers starting July 1.
As the company's non-sports trading cards have grown in popularity, Cryptozoic is looking to alleviate the influx of requests direct to the company.
"We have been inundated with requests to buy direct and we are just not equipped to handle that volume," said Cryptozoic's Chief Operating Officer, Scott Gaeta in a release. "Now you are essentially going direct when you use one of our authorized direct agents. We will be working very closely with each of these partners and have full transparency to make sure product is going to the accounts that have supported us from the beginning and that continue to support the entire Cryptozoic Entertainment trading card line."
According to Cryptozoic, this will enable the company to better control its distribution and to serve the dealers and hobby stores that support their entire line of trading cards. In addition, this will allow Cryptozoic to launch new promotional programs that all of its dealers can participate in by going direct with one of its partners.
"This change allows us to focus our efforts on making the best cards possible for our fans, while partnering with people who are as passionate about trading cards as we are; who just happen to be experts at handling the distribution side of the business," said Cryptozoic Entertainment's trading card brand manager, Miranda Charsky.
Cryptozoic Direct Distributors:
GTS Distribution
Diamond/Alliance Distributors
Grosnor Distribution (Canada)
Universal Distribution (Canada)
Authorized Online Dealers:
Barrington Square
Dave & Adam's Card World
Hill's Wholesale
Susan Lulgjuraj is an editor of Beckett Sports Card Monthly. You can email her here with questions, comments or ideas. Follow her on Twitter here. Follow Beckett Media on Facebook and Twitter.