First Look: 2014 Leaf Q
When you click on links to various merchants on this site, like eBay, and make a purchase, this can result in this site earning a commission.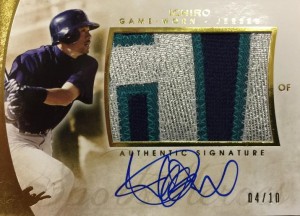 By Stephen Laroche | Beckett Media
This year, Leaf Trading Cards has been busy putting out products that cater to a variety of collectors and with their upcoming release, 2014 Leaf Q, they are seeking to make a serious impact in the super-premium market once it hits store shelves in early January.
Featuring some of the biggest names in the sporting world, Q is an intriguing new effort that attempts to deliver nothing but significant hits thanks to a roster that includes such legends as Nolan Ryan, Magic Johnson, Mario Lemieux and Mike Tyson along with active stars and prospects like Ichiro, Roger Federer, Andrew Wiggins and Johnny Manziel. Each pack will contain 11 or 12 cards and at least 10 of them will be autographed.
What can collectors expect to find in packs of 2014 Leaf Q? Find out after the jump.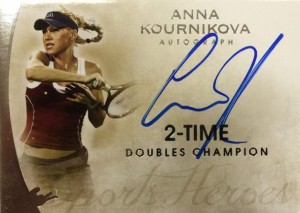 Q is definitely a product that is made for the hobby's high rollers as online dealers are offering up packs in the $800 range. With over 90 percent of the autographed cards in the set featuring on-card signatures, the previously mentioned strong selection of athletes and the potential to pull eye-catching memorabilia pieces, there could be a lot of attention coming its way whenever a box is busted in the store or online.
Many of the autograph hits inside will be the Pure cards, which have been a popular part of the company's Trinity releases. Made of thick material much like plexi-glass, they will have plenty of fans – especially with names like Pele, Patrick Roy and Hulk Hogan. Throw in some celebrity-related content such as Ed O'Neill (in his Polk High jersey during his days on Married… With Children) and Charlie Sheen and there will be some pop culture hits that cross over to the sports market.
Leaf was quite busy yesterday showing off several signed memorabilia cards on their Twitter feed and the quality and size of the swatches shown was impressive. These cards also noted what type of memorabilia was being used on the front, which is a small touch that some hobbyists will appreciate.
It was also recently revealed that Leaf will also be cutting production on this already-limited release as it drops from just 333 three-box cases to 299. As a result, collectors will be getting an increase to 11 or 12 cards per hand-numbered box instead of the originally-stated 10.
Stephen Laroche is the editor of Beckett Hockey and Beckett Basketball magazines. Have a comment, question or idea? Send an e-mail to him at SLaroche@beckett.com. Follow him on Twitter @Stephen_Laroche.