BGS, COMC partnership will benefit Canadian collectors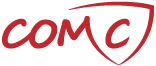 Beckett Grading Services and Check Out My Cards are pleased to announce a new partnership.
COMC customers will be able to grade cards through Beckett using store credit starting April 17 – a help for Canadian customers looking for ways to alleviate shipping costs when it comes to grading.
COMC customers can get cards graded that are already in an account or cards customers have in hand.
There will no extra processing fees on top of the service fees for customers using COMC as a BGS Submission Center.
Once the cards are returned from Beckett, the cards will be re-scanned and put back into an account. From there, cards can either be put up for sale or have them shipped to the customer. There will be no per-item shipping fee for these items, according to COMC.
With the increase of shipping costs, Canadian customers have had to pay more money to get cards graded, but with COMC's Canadian processing center, customers can get back some of that cost.
"My understanding is a lot of our traffic came from Canada but our sales didn't correspond to that traffic," said Julia Getsch, COMC's business manager, at The Industry Summit last month. "There is a market here that we are not utilizing. We started thinking of ways to be able to serve those customers more than we had been."
COMC opened its Canadian processing center in December and have used as a way to alleviate shipping times. Sometimes the company found it took weeks to get packages shipped to Canada as items were held up in customs.
"Sometimes things are outside of control," Getsch said. "This way we have a little more control."
In its six years in existence, COMC has found ways to make cards more accessible to collectors. It has partnered with a number of card dealers around the country to make collections readily available.
With COMC joining BGS, it expands the grading service to more customers.
To read more about Beckett Grading Services, click here.