30 Teams | 30 Weeks: #13 Atlanta Braves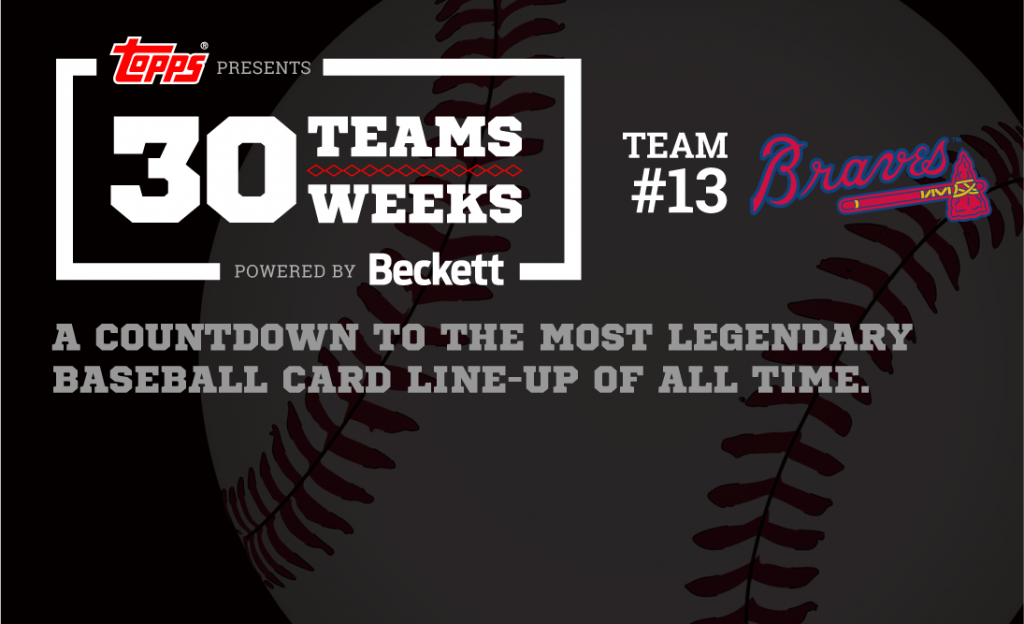 The Atlanta Braves are team No. 13 in our 30 Teams | 30 Weeks countdown the the most legendary card lineup of all time!
The Braves are well-known to card collectors and baseball fans for their dominance in the 1990s behind the incredible pitching staff of Greg Maddux, Tom Glavine, and John Smoltz, as well as stars in the field like Chipper Jones, Andruw Jones and Javy Lopez.
They also had some legends of the game a few decades before the '90s like one of the greatest players of all-time, Hank Aaron. Check out the lineup to see who we chose and who we had to leave off and let us know your thoughts on Facebook and Twitter.
You can see this lineup and all the others at 30Teams30Weeks.com.