30 Teams | 30 Weeks: #7 Cleveland Indians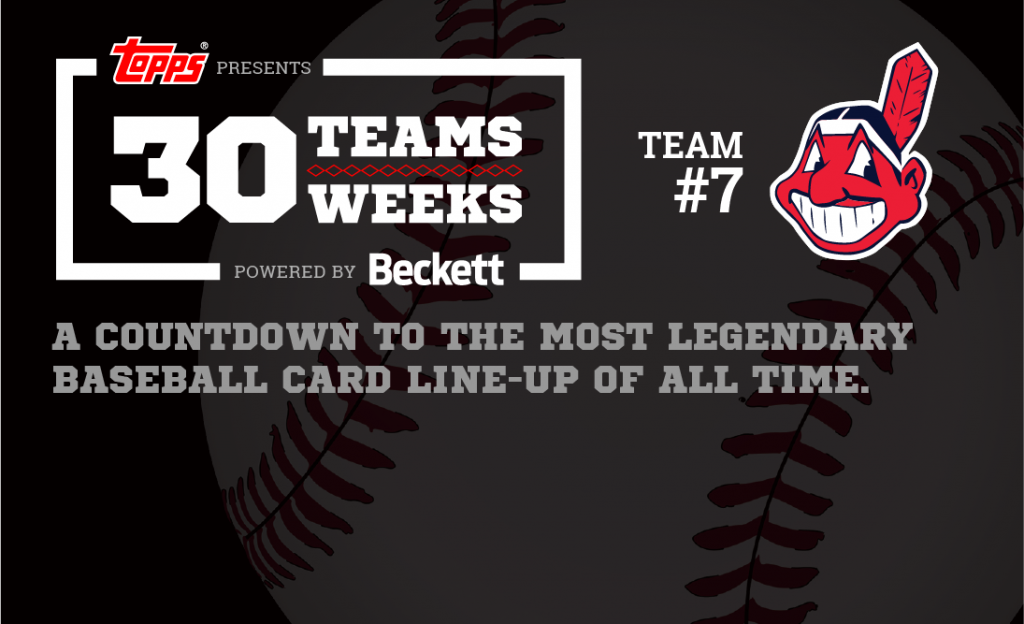 The Cleveland Indians are team No. 7 in the Topps 30 Teams | 30 Weeks countdown to the most legendary card lineup of all time!
The Indians are mired in the longest current World Series drought in baseball, but they have had many legendary players over the last 100-plus years. From "Dead Ball" era stars like Nap Lajoie and Tris Speaker, to modern-era players like Manny Ramirez and Jim Thome, the Indians have left their mark on the game of baseball throughout the eras.
Check out their lineup and all the other teams at 30Teams30Weeks.com.