30 Teams | 30 Weeks: #3 Chicago Cubs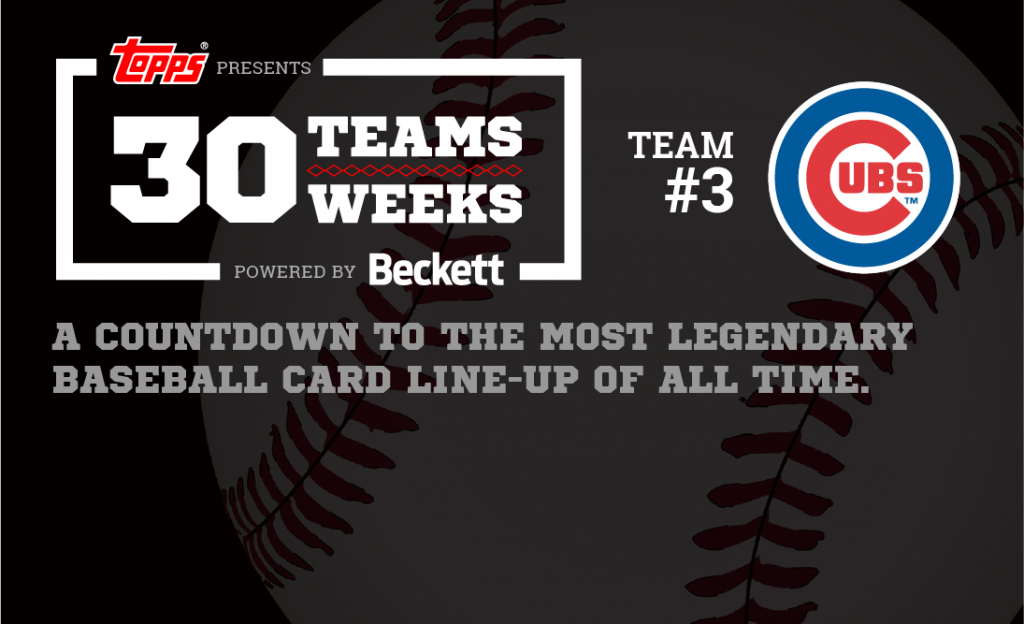 The Chicago Cubs are team No. 3 in the Topps 30 Teams | 30 Weeks countdown to the most legendary card lineup of all time.
Despite being known for much of their history as the "Lovable Losers," the Cubs have featured many superstars and Hall of Famers in their history. From "The Hawk" Andre Dawson in the outfield to "Mr Cub" Ernie Banks at Shortstop to the dominating Fergie Jenkins on the mound, there have been many legendary players on the Cubs.
Check out their lineup and all of the others at 30Teams30Weeks.com.