30 Teams | 30 Weeks: #15 Chicago White Sox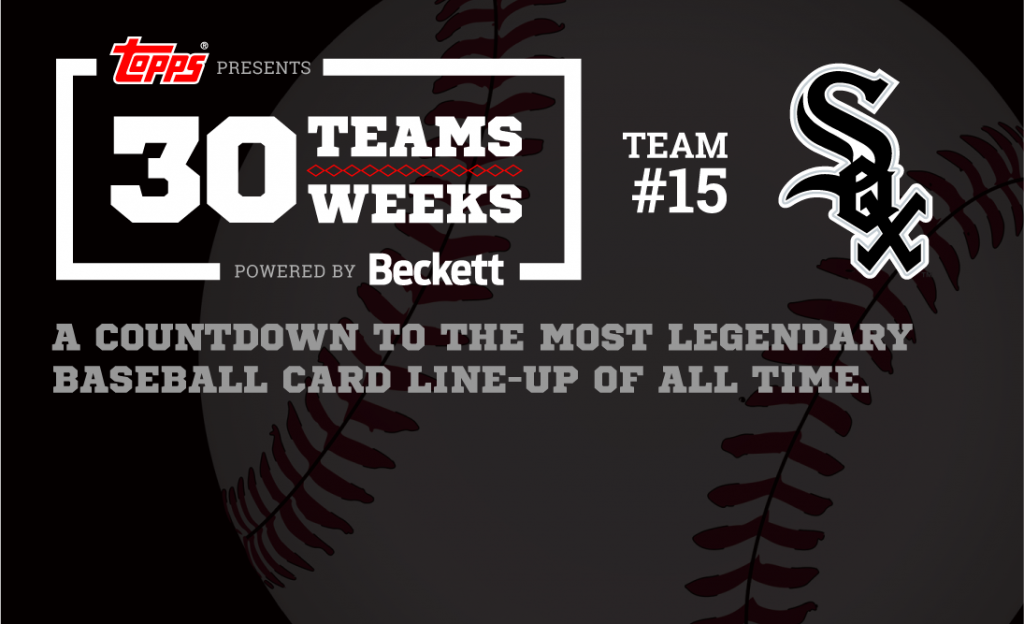 The Chicago White Sox check in at No. 15 in our 30 Teams | 30 Weeks countdown. The White Sox were one of the original American League teams, having been founded in 1901. They had some immediate success in the form of two World Series wins in the first two decades, but the franchise took a steep tumble downwards after the "Black Sox" scandal in 1919.
They wouldn't win another World Series until 2005 and they only won one pennant between 1919 and 2005. Our lineup features members of those Pennant-winning teams, but it also features many stars who played on the White Sox in the interceding years between those playoff successes.
Check out the lineup and other legendary lineups at 30Teams30Weeks.com.