3 Big Sales: 2018 Topps Transcendent Baseball – Beckett Pricing Insider
This edition of the Beckett Pricing Insider is sponsored by MVP Sports Collectibles.
Now in its third year, the Topps Transcendent has set the bar when it comes to high-end baseball product. The 2018 edition, of which only 83 sets were produced, was released in mid-December. It took some time, but enough singles have made their way to the secondary market for the Beckett Pricing Team to begin pricing the product. Be on the lookout for pricing in the Online Price Guide in the coming days.
While going through the secondary market sales report, we came across a bunch of cool cards and items, three of which we thought we'd highlight here.
1. 2018 Topps Transcendent Mike Trout VIP Party Invitation – $7,500
Each of the 83 Transcendent sets contains an invitation to this exclusive party with the best player in baseball. The party is scheduled to be held in Arizona in February. The invitation entitles the holder to lodging and accommodations, entry to the private dinner, Mike Trout meet-and-greet, photograph and autograph, as well as being eligible for a host of other raffle prizes and giveaways.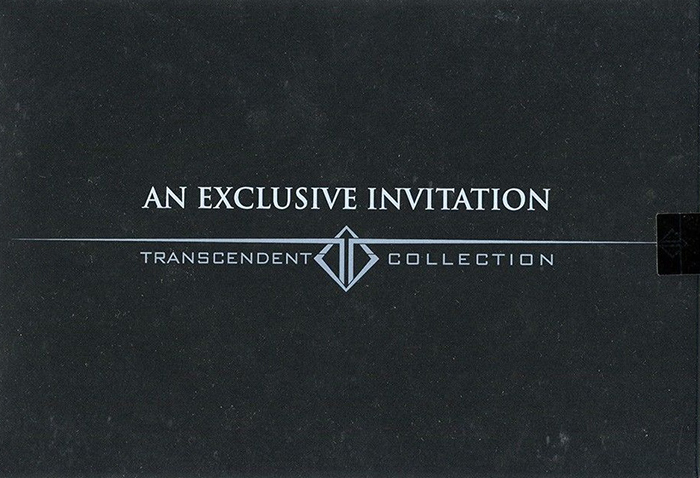 2. 2018 Topps Transcendent '52 Topps Superfractor Autographs #52SI Ichiro 1/1 – $2,100
Inserted one per set, each of the 83 cards in this set feature an on-card autograph, Superfractor technology and the iconic 1952 Topps design.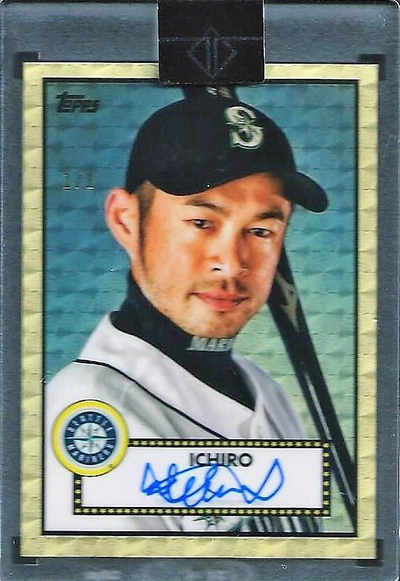 3. 2018 Topps Transcendent Mike Trout Through the Years Autographs #MT2012 Mike Trout 1/1 – $1,375
Every set also has a Mike Trout "Through the Years" autograph card. Serial numbered 1/1, the set shows Mike Trout on each of Topps base set designs (plus a few extras). This card, with the 2012 Topps design, was one of the top selling thus far.