2018 Topps Transcendent Baseball is the third year for the luxury product. And with it comes several of the standards that the brand has become synonymous with: low production run (83 sets), lots of autographs (over 50 per box), a massive price tag and more. All of this is rounded out by an experience, this time an exclusive meet and greet with Mike Trout.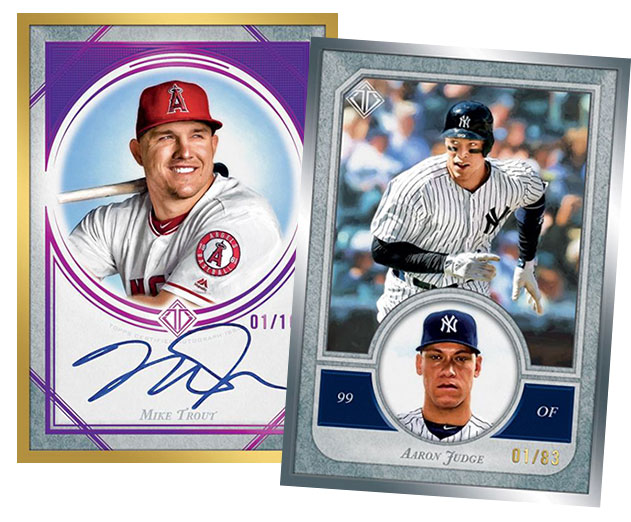 2018 Topps Transcendent Baseball Overview
This is a product this isn't for everyone. The production run of just 83 sets suggests that. In its first two years, the structure has made it most popular in group breaks versus individuals opening them.
The extremely limited nature is part of the intrigue. It's a set intended to be elite at every corner.
The 83 sets ties in with the 1983 Topps theme that runs throughout much of the product.
This starts with the base set, dubbed Transcendent Icons. The design of these aren't exactly like 1983 Topps Baseball, but the inspiration is clear, most notably with the inset portrait. All base cards come in a silver frame, adding to the elegance. The checklist totals 50 cards with a full set coming in a box.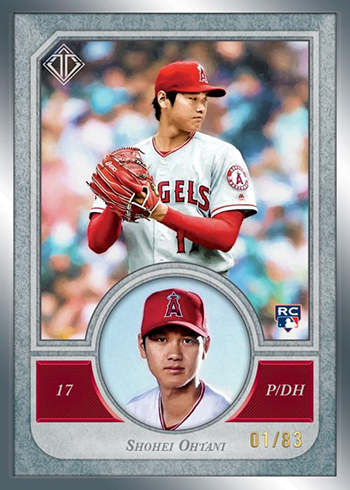 Cards are also serial numbered to 83.
One-of-a-kind sketch cards are inserted one per box. These have original art showcasing 83 different players from the early part of their playing careers. A Sketch Reproduction set, which includes copies of all the cards, also come in each box.
2018 Topps Transcendent Baseball Autographs
All autographs in 2018 Topps Transcendent Baseball have no more than 25 copies each.
The bulk of them are part of the Transcendent Collection Autographs checklist. Each box has 50 from the set including at least two one-of-ones. Cards have on-card signatures and come in gold metal frames. Signers are a mix of marquee veterans, legends and rookies.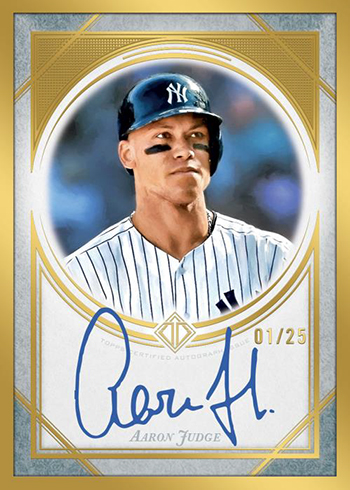 Base versions are numbered to 25. Parallels come in Emerald (/15), Purple (/10), Red (/5) and Platinum (1/1). Image Variation Autographs (/25) take a similar approach only with different photos. Parallels are the same.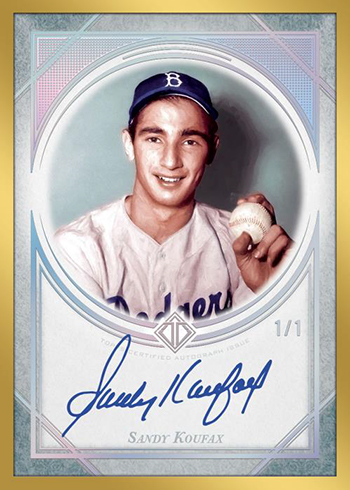 Other autographs are also available in 2018 Topps Transcendent Baseball. And all of these are one-of-ones.
See also: 2018 Topps Transcendent Collection Baseball: Japan Edition
Different Topps designs from 1952 through 2018 are used for Mike Trout Through the Years Autographs. Each set has one of the one-of-a-kind cards. Kris Bryant and Aaron Judge have had similar sets in past Transcendent releases.
New to Transcendent are 1952 Topps Superfractor Autographs. These give the landmark release a modern spin, with the player selection, Superfractor backdrop and the signature. In true Superfractor fashion, no two are alike.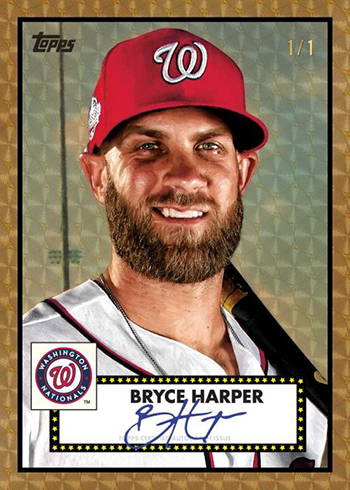 Finally, every box has either a one-of-one 1983 Autograph Patch or 1983 Cut Signature Relic Book card. 1983 Autograph Patches are anchored by the original design. Cards also come with a metal frame.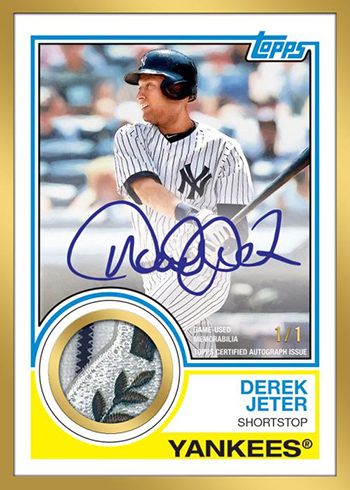 The Cut Signature Relics have the autograph embedded on one side and a jumbo memorabilia piece on the other.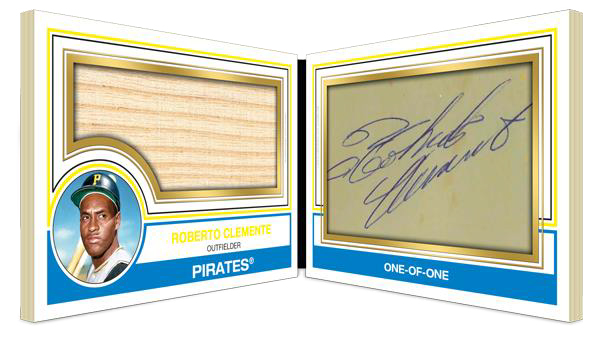 Cut Signatures
Oversized cut signatures return in 2018 Topps Transcendent Baseball. Each box has one and all are one-of-ones.
Subjects come from a variety of areas including baseball, other sports, entertainment and politics.
Among the baseball legends on the checklist are Babe Ruth, Cy Young, Lou Gehrig and Sadaharu Oh.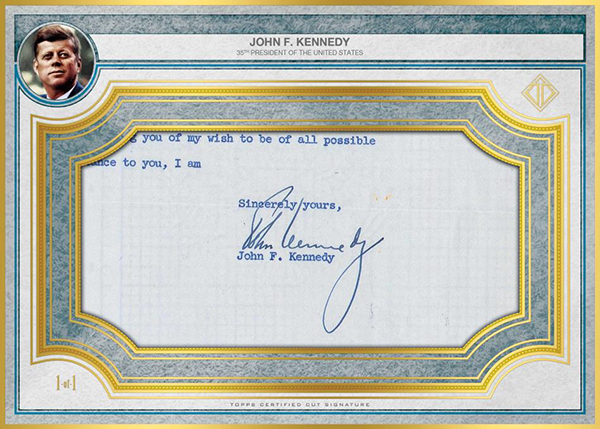 A total of 25 former U.S. Presidents are also available as cut signatures including James Monroe, Theodore Roosevelt and John F. Kennedy.
Mike Trout VIP Experience
A cornerstone of the Transcendent brand is not just the product's content but the experience that comes with it. That's why Topps Star Wars Stellar Signatures, which has a similar autograph-heavy construction and massive price tag, isn't Star Wars Transcendent.
Topps kicked off the line in 2016 with a party where Kris Bryant was the guest. The following year, it was Hank Aaron. The 2018 Topps Transcendent VIP party will see Mike Trout in attendance.
Scheduled to take place on February, 22 in Scottsdale, Arizona, the event includes a dinner, meet and greet with the Angels superstar, a photo with him, another autograph and lots of prizes and giveaways.
Topps covers the accommodations for guests not travel.
2018 Topps Transcendent Baseball at a glance:
Cards per box: 188
Set size: 50 cards
Release date: winter, 2018
What to expect in a hobby box:
• 50-Card Base Set
• 83-Card Sketch Reproductions Set
• Transcendent Autographs – 50
• Mike Trout Through the Years Autographs 1/1 – 1
• Auto Patch or Cut Signature Relic Book Cards 1/1 – 1 Total
• Transcendent Moments Sketch Cards 1/1 – 1
• Oversized Cut Signature 1/1 – 1
• 1952 Autographed Superfractors 1/1 – 1
• VIP Event Invitations – 1
2018 Topps Transcendent Baseball Checklist
Base
Autographs
Inserts
Team Sets