Here's What All the 2016 Topps Transcendent Kris Bryant One-of-One Autographs Look Like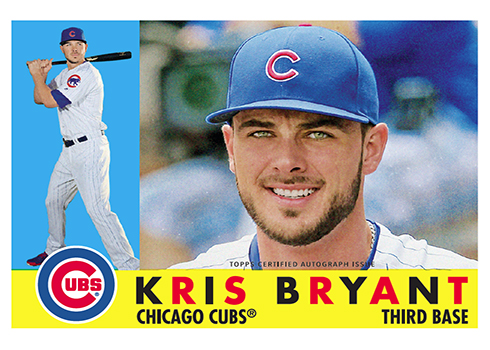 By Ryan Cracknell | Hobby Editor
Most of the time, one-of-one cards are parallels. They're like another card only with a different colored border or background and the ensuing serial number. The one-per-case 2016 Topps Transcendent Kris Bryant autographs truly are unique. Each one has a different, albeit familiar, design.
The set has 65 different cards, one for each of the designs Topps used for their flagship set between 1952 and 1965. Each has just one copy and they're not parallels, either.
Each case of 2016 Topps Transcendent Baseball, which comes with a price tag of more than $20,000, comes with one of the Kris Bryant autographs. He also has a card on the product's main autograph checklist.
So far, a handful have been listed on eBay with Buy It Now asking prices ranging from a nickel under $5,000 to a high of just under $10,000. The lone card put up for auction currently has bids over $1,600 with several days left before it closes.
Here's a full gallery of all 65 cards — or at least the mock-ups used to create them. Obviously, Bryant's signature is missing. Some of the modern sets have foil accents as well.
2016 Topps Transcendent Kris Bryant Autographs Gallery