BGS Black Label Watch: 5/10/21
It's no secret that the secondary market moves quickly. Sales records are set one day and broke the next. Then it's on to the next one. With that in mind, starting this week with the BGS Black Label Watch: 5/10/21 edition, we're going to highlight some BGS Black Label cards at auction that you should be aware of. The kicker is, each of these cards will end this week. So, if you want them you, may need to act quickly. Let's get started with card number one below.
2019-20 Panini Prizm Rookie Variations Ja Morant – Pop 1
Some would argue that Ja Morant was the rookie to collect from the 19-20 NBA Rookie class. Everyone was riding the Zion train, and then out of seemingly nowhere, here came Morant. Collectors that did pick up the Grizzlies guard have seen great returns on their investments. For those collectors still looking to add to their Morant collection, here's a prime opportunity. This Ja Morant Prizm Rookie Variation is currently a POP 1 on our BGS report and ends at auction tomorrow night. (Update: Final Price $6,185)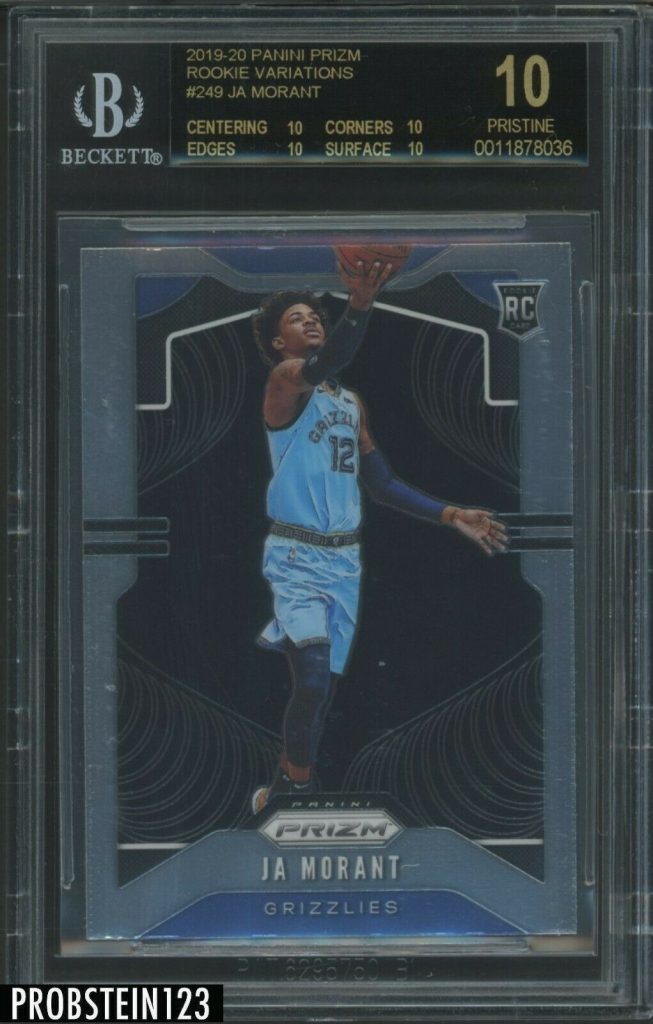 2003-04 Topps Pristine Lebron James R – Pop 6
With all the news that LeBron James rookies have been making lately, it's nice to see one that you don't have to be a millionaire to afford. Currently, this Topps Pristine Lebron James rookie will only set you back just over $5K, but there is still time left on the clock. I'm definitely going to hit the watch button on this one. (Update: Final Price $23,788)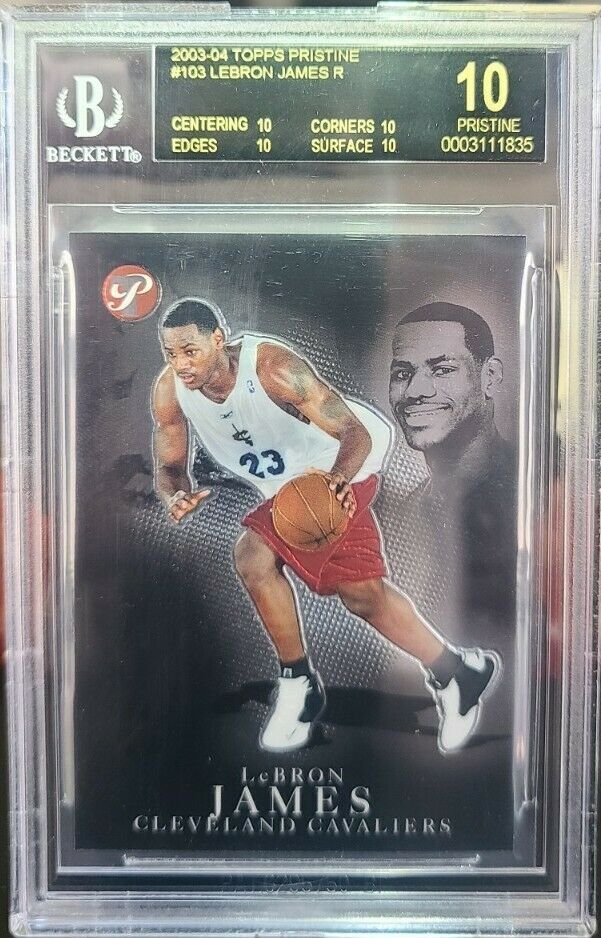 2014 Bowman Chrome Prospect Autographs Blue Refractors Kris Bryant – Pop 8
This card is only seven years old, but it brings back fond memories of when I started at Beckett. Kris Bryant was everything to the hobby then and collectors were doing all they could to pick him up. Well, maybe not so much now, but this card still has its place in the lexicon of modern collecting. Just a Pop 8 on our report the blue makes the Cubs uniform jump off the card. It will be interesting to see where this Bryant ends on Thursday.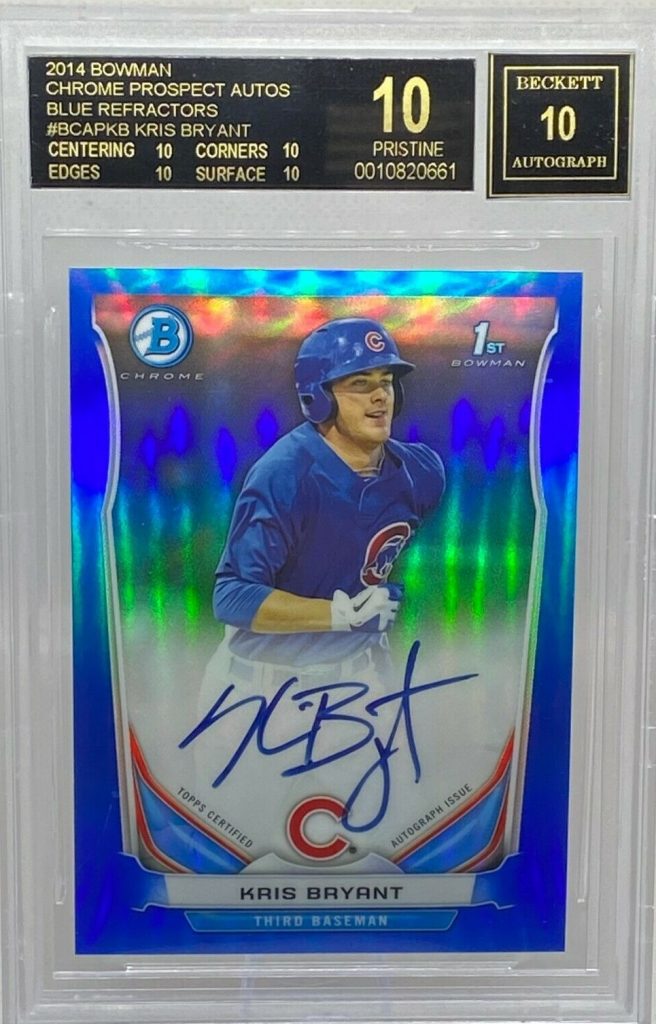 2019-20 Hoops Zion Williamson Rookie – Pop 22
In the fourth slot of the BGS Black Label Watch: 5/10/21 edition, we find the aforementioned Zion Williamson. This 19-20 Hoops rookie happens to end this evening and is currently over $1,500. Not bad money for a base card if you can get it. (Update: Final Price $2,100)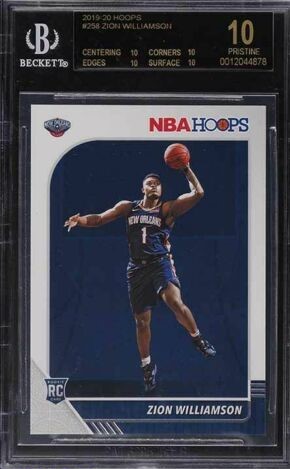 2018 Bowman Chrome Shohei Ohtani Rookie – Pop 1
The Angels are in the cellar of the AL West. However, both Mike Trout and Shohei Ohtani are doing all they can to change that. They are just three games below .500 and 4.5 games back of the A's. If, and I understand this is a BIG IF, they catch them, you can look for both Trout and Ohtani cards to see a jump. This Pop 1 Bowman Chrome Ohtani rookie will be just a drop in the bucket if he continues on the tear that he is on.