Since its beginnings years ago at In the Game, the Superlative line has been centered on super-premium content. That continues with 2019-20 Leaf Superlative Collection Hockey. Consisting entirely of autographs and memorabilia cards, boxes come with just one card. However, the checklist reaches through several generations and uses lots of elements like patches and cards that bring together pieces from more than a handful of stars.
2019-20 Leaf Superlative Collection Hockey Overview
The majority of those landing an autograph in 2019-20 Superlative are going to find multiple signatures.
Engraved in History cards have signatures and memorabilia from three different stars on the same Stanley Cup-winning team.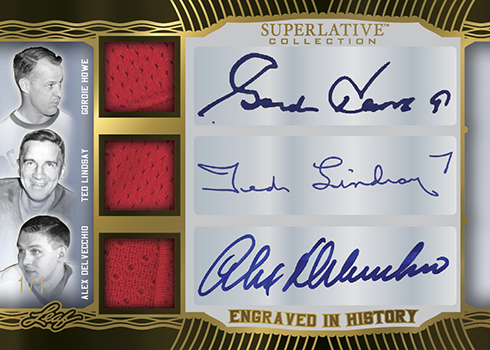 All-Star Ink has versions with six and eight signers, all of whom played together in a specific All-Star Game.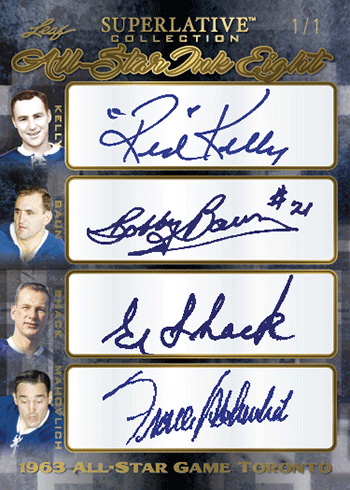 Comp8riots takes a similar approach as far as autographs go. However, the focus here are players from the same country.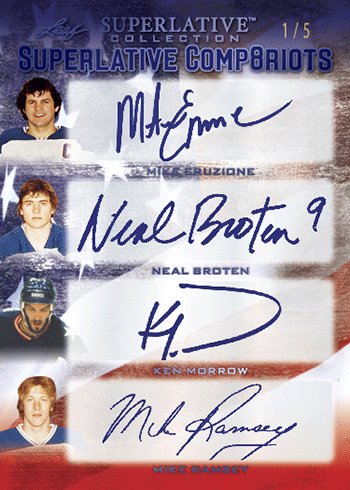 Other sets with six players include Superlative Team Signatures and Signature Sweaters Six, which also come with memorabilia.
Superlative Signatures is autographs-only. These have separate versions with four and eight players.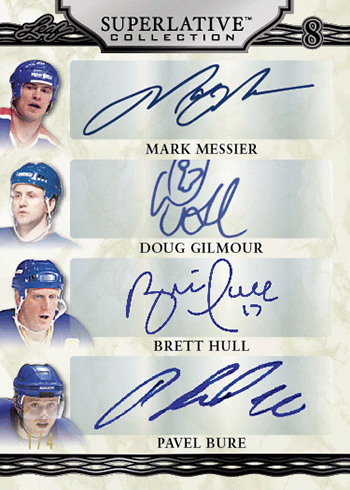 Spectacular Swatch Signatures 2 are dual-sided cards. These have oversized memorabilia pieces of things like patches, buttons and fight straps.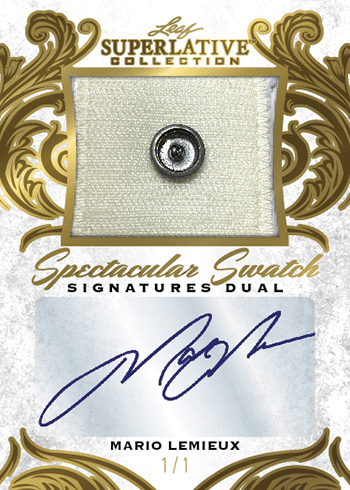 Additional multi-player autograph themes include dual-signed Superlative Trailblazers, three-player Superlative Debuts and four-player Superlative #1 Picks. Trailblazers and #1 Picks also come with memorabilia.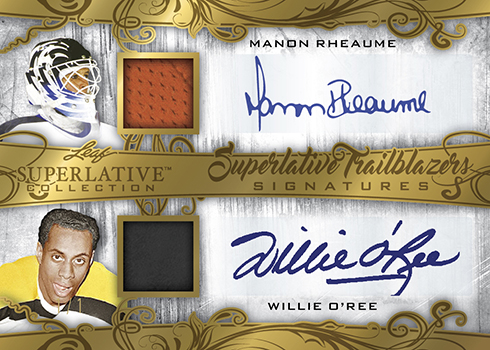 While much of the 2019-20 Leaf Superlative checklist are multi-player affairs, not everything is. Superlative Signature Shields have an NHL Shield logo taken from a jersey and placed on a card with a corresponding autograph.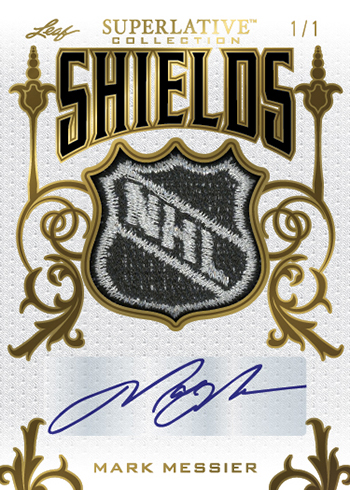 There's also Superlative Signature Memorabilia and dual-memorabilia Greatness.
On the strictly memorabilia side of things, there's Trouvaille, which translates to "a lucky find." These have a pair of jumbo pieces from two players.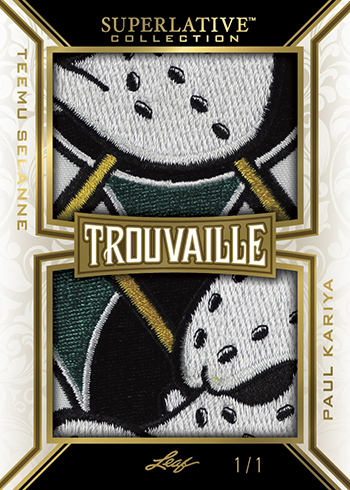 Other memorabilia inserts include four-player Franchise Tag Teams, Superlative Patch 6, The Superlative 7 and Old Time Hockey 8.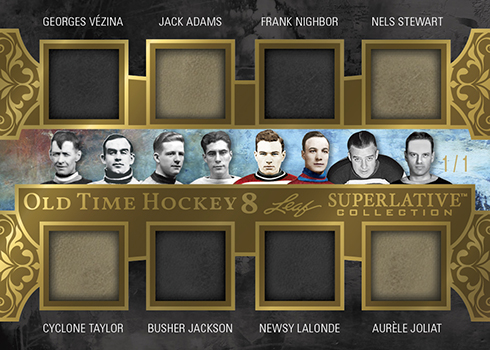 Cut Signatures are randomly inserted in the form of mystery redemptions. Autographs available include Jacques Plante, Pelle Lindbergh and Tim Horton.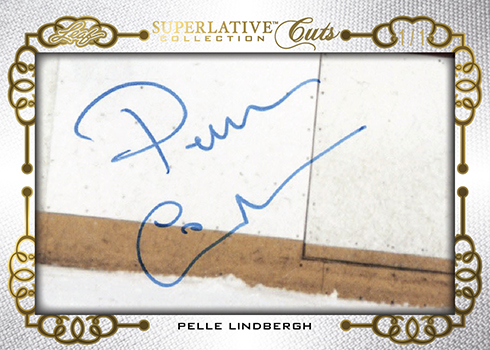 2019-20 Leaf Superlative Collection Hockey at a glance:
Cards per pack: 1
Packs per box: 1
Boxes per case: 12
Release date: October, 2019
What to expect in a hobby box:
Autographs or Memorabilia Cards – 1