2018-19 Panini Dominion Basketball Checklist, Team Set Lists and Details
2018-19 Panini Dominion Basketball is getting a major calendar shift. After coming out towards the end of the season in 2017-18, it's moving up to be one of the early high-end releases.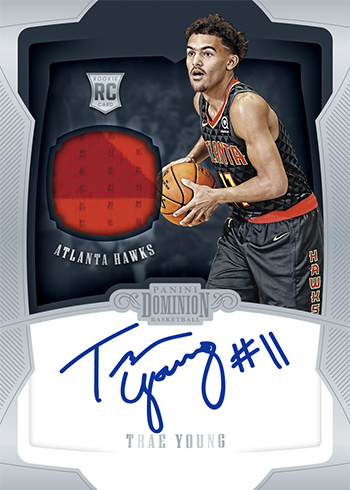 Autographs continue to be the big focus. Three out of the six cards in every box are of the signature variety. There's also one memorabilia card.
2018-19 Panini Dominion Basketball Overview
With its move, 2018-19 Panini Dominion Basketball now has the season's first on-card rookie jersey autographs. Base versions are numbered to 199. Parallels include Gold Prime and one-of-one Platinum Prime.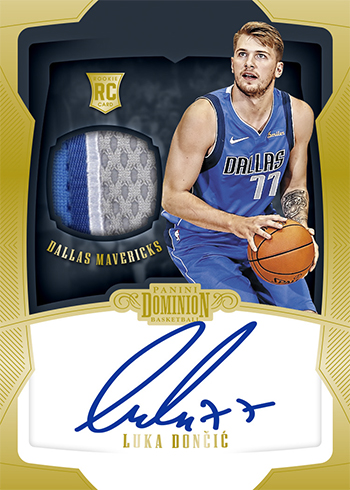 Sticking with the signature memorabilia theme are Peerless Jersey Autographs, which, according to Panini, have a theme surrounding tough jerseys.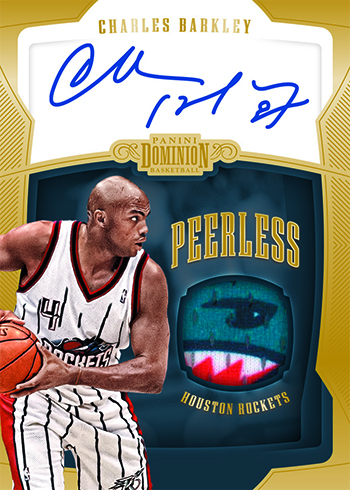 Main Exhibit Autographs, available for both rookies and veterans, use acetate for the signature and a shadowbox design.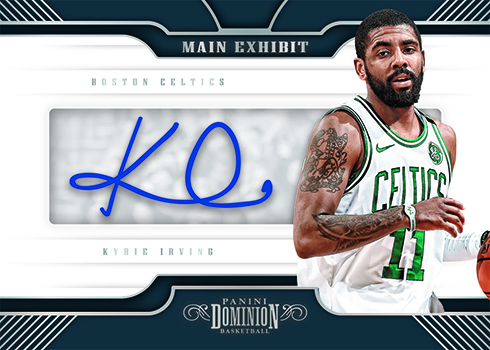 More first-year ink is in Regal Rookie Signatures.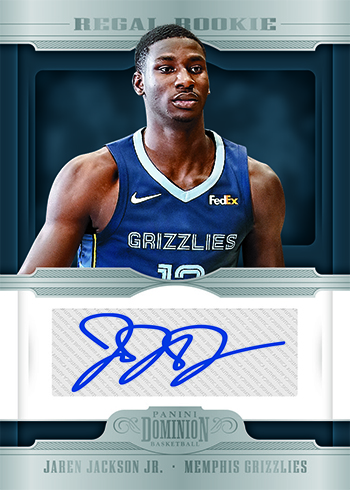 2018-19 Panini Dominion Basketball has a variety of multi-signature inserts with two, three and four signers. This includes a variety of rookie combinations like what team they're on or what school they came from.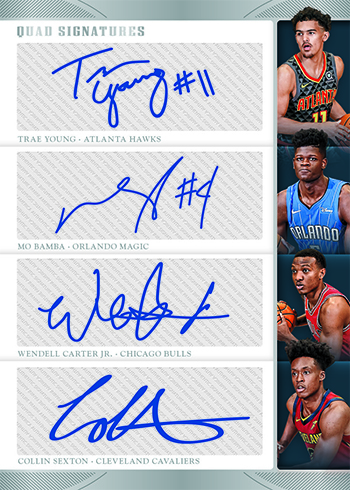 In a similar vein are NBA Champions Dual Signatures that showcase players from teams that won it all. Franchise Favorites Dual Signatures are another place that pairs up players from the same team.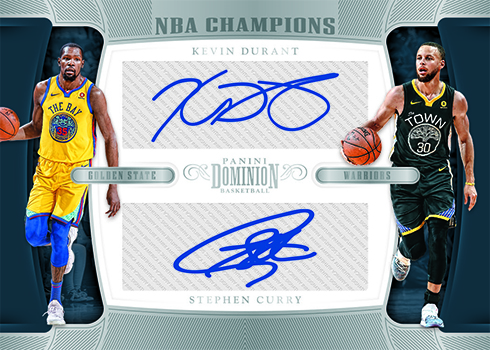 Among the memorabilia inserts in 2018-19 Panini Dominion Basketball are Mammoth Materials, which, as the name suggests, has over-sized swatches. On top of the regular versions are Gold Prime (/10) and Platinum Prime (1/1) parallels.
2018-19 Panini Dominion Basketball at a glance:
Cards per pack: 6
Packs per box: 1
Boxes per case: 6
Set size: 180 cards
Release date: January 11, 2019
What to expect in a hobby box:
• Autographs – 3
• Memorabilia Cards – 1
2018-19 Panini Dominion Basketball Checklist
Base
Autographs
Memorabilia
Team Sets