2017 Topps Star Wars Galactic Files Reborn Trading Cards Checklist, Details
One of Topps' most comprehensive Star Wars lines is returning after a nearly four-year absence. With new movies, TV shows and more to draw from, 2017 Topps Star Wars Galactic Files Reborn covers all corners of the expansive fictional universe.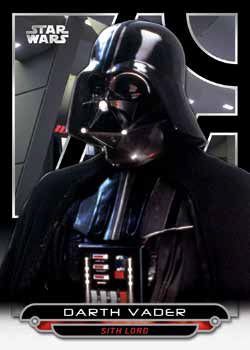 The large checklist delves deep into characters with other areas of the product digging even further.
Hobby boxes come with two total autographs or premium inserts.
Base Set
Just like the previous two sets of Galactic Files trading cards, the 2017 Topps Star Wars Galactic Files base set is massive compared to other entertainment releases. It has 200 cards. All are focused on characters from the eight live action films as well as the Rebels and Clone Wars animated shows.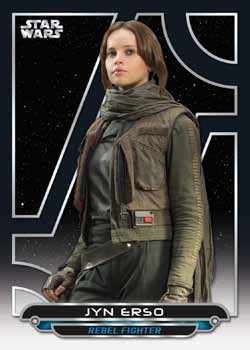 Parallels come in a few different colors. Orange are easily the most plentiful with two per pack. Others include Blue (1:2 packs), Green (/199), Purple (/99), Gold (/10), Printing Plates and Red (1/1).
Autographs
Matching the depth of the base set, the number of autograph signers is greater than 60 actors. All of the films, including Rouge One, are represented on the autograph checklist. Besides basic versions, there are Gold (/25), Purple (/10), Red (1/1) and Printing Plate parallels. Purple and Red Autographs are only found in hobby packs.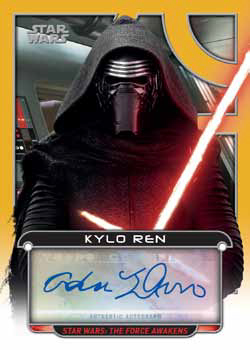 In addition to the regular signed cards are tough hobby-exclusive multi-signed cards with two, three and six actors.
At least one of the two "hits" per hobby box is an autograph.
Medallion Cards
Manufactured relics have become a regular thing in Star Wars trading cards over the past few years. 2017 Topps Star Wars Galactic Files Reborn is no different. This time, it's Vehicle Medallions.
These pair up characters and various modes of transportation from all eight films. Parallels come in Silver (/99), Gold (/50) and Red Galactic (1/1). The latter two are hobby exclusives.
Original plans for the set had poster patch cards instead. The Vehicle Medallions replace them.
Inserts
2017 Topps Star Wars Galactic Files Reborn has a handful of basic inserts that add further depth to the overall release: Famous Quotes, Locations, Weapons and Vehicles. There's also Galactic Moments that focuses on turning points in the massive story.
2017 Topps Star Wars Galactic Files Reborn trading cards at a glance:
Packs per box: 24
Cards per pack: 8
Boxes per case: 12
Set size: 200 cards
Release date: July 19, 2017
What to expect in a hobby box:
• Autographs – 1
• Additional Autographs, Movie Poster Patch Cards, Printing Plates – 1 Total
• Blue Parallels – 12
• Orange Parallels – 48
2017 Topps Star Wars Galactic Files Reborn Checklist
Base
Autographs
Inserts
Sketch Cards
Comments? Questions? Contact Ryan Cracknell on Twitter @tradercracks.