WrestleMania 29 rundown: Predicting every match with a little help from their cardboard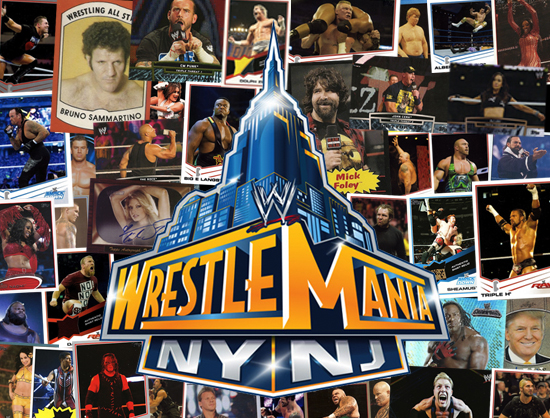 By Chris Olds | Beckett Sports Card Monthly Editor | Commentary & Opinion
The biggest event in sports entertainment, WrestleMania, is little more than 24 hours away with the WWE's showcase event coming from a sold out MetLife Stadium in New Jersey.
It's no secret among wrestling fans that trading cards can be hot commodities as the print runs are often far smaller than their baseball or football counterparts and the volume of autographs and memorabilia for the stars of today pale in comparison to those other sports, too.
But there's only one wrestling card that matters tomorrow — who's facing who at WrestleMania (7 p.m. Eastern on pay-per-view) — but we've taken a look at the match-ups and the competitors' cardboard stats on Beckett.com to give you a tale of the tape for each match — and for the latest WWE Hall of Fame class going in tonight.
Check them all out … after the jump.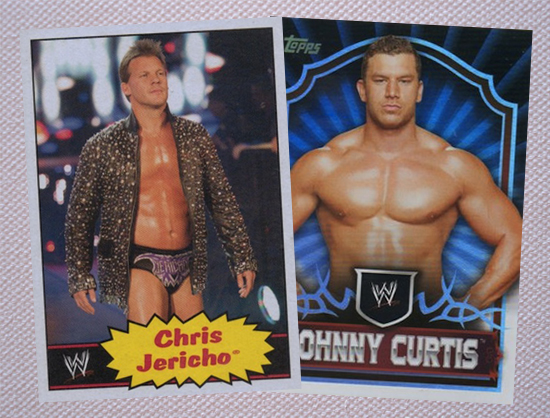 Chris Jericho vs. Fandango
Jericho is the veteran workhorse taking on a newcomer in Fandango who is in his first match (though he has cards from his previous run as Johnny Curtis). On cardboard, this one appears to be no contest, but weirder things have happened than a feud starting when somebody purposely mispronounces a ballroom dancing newbie's name … even in the wrestling world.
And the winner is … Jericho will nearly make him "say it," but something tells me that the dancer wins dirty after putting up a surprisingly decent battle.
—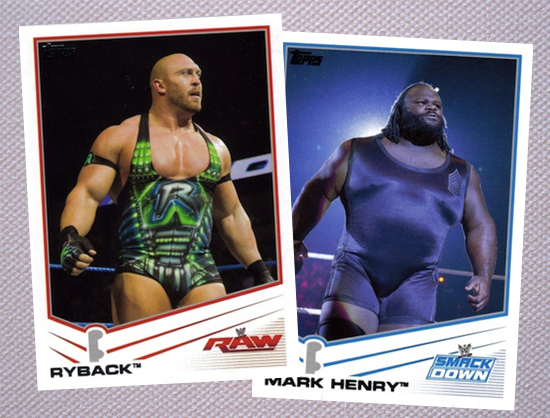 Ryback vs. Mark Henry
Henry is a hefty 412-pound former two-time U.S. Olympic weightlifter who has been with the WWE for more than 15 years. Ryback is a chiseled newcomer who, as we all know, needs fed more. Only Big Show or Khali could be a bigger treat in the WWE but Henry might put up a better fight.
And the winner is … While Henry wins on cards, Ryback has the edge of youth.Expect both to show off their strength, but I'll call a double count-out as they battle this one outside of the ring.
 —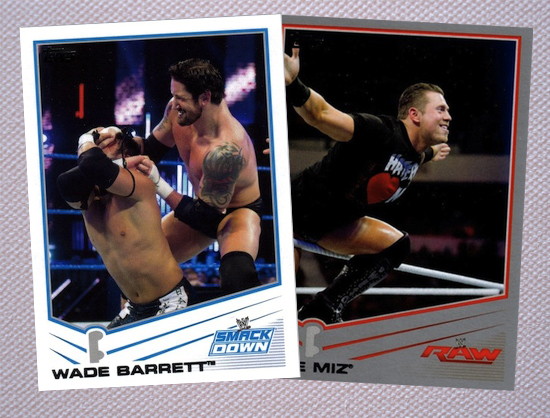 Intercontinental Champion Wade Barrett vs. The Miz
One's a fighter who can talk. The other's a talker — and former Real World cast member — who learned how to fight. This one will open the pre-show online — a more important match than you might think given WWE's online platforms, which include real-time apps to interact and help decide some stars' fates in matches.
And the winner is … Barrett. Not sure how, but that's what I'm going with. (I'm not awesome enough to figure out the finish.)
—
Tons of Funk (Tensai, Brodus Clay, Cameron, Naomi) vs. Rhodes Scholars & The Bella Twins (Cody Rhodes, Damien Sandow, Brie Bella, Nikki Bella)
This mixed-tag match features two of the WWE's big boys, two of the WWE's big mouths, two newcomers on the women's side and two returning veterans who recently took a break. While the combos speak for themselves, look for Sandow to continue his jawing, Rhodes to continue to amaze with a bad moustache, and the big boys to, well, jiggle.
And the winner is … On cardboard, the women here are the winners. Look for Naomi to impress with her in-ring skills and help lead the good guys to a win.
—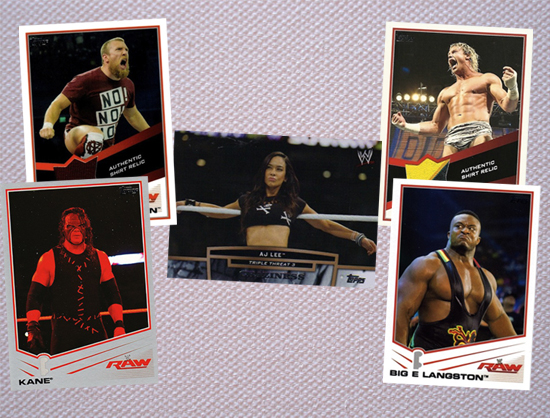 WWE tag champs Daniel Bryan & Kane vs. Dolph Ziggler & Big E Langston (with A.J. Lee)
Gorilla Monsoon may have called Hogan and Andre "the irresistible force meeting the immovable object" at WrestleMania III, but this match just might have some of that, too. The duo of Kane, a longtime WWE star, and Bryan, a newcomer whose shtick (and a beard) seems to have overtaken his skills, faces one of WWE's top performers who never gets any respect (or gold) in Ziggler along with an imposing newcomer in Langston, who is making his WWE match debut at Mania.
And the winner is … Forget the cardboard edge, Ziggy and Big E will win. Why? The irresistible force, of course. That's A.J. — who has been all over the WWE's key story lines for the last year. That won't be ending here.
—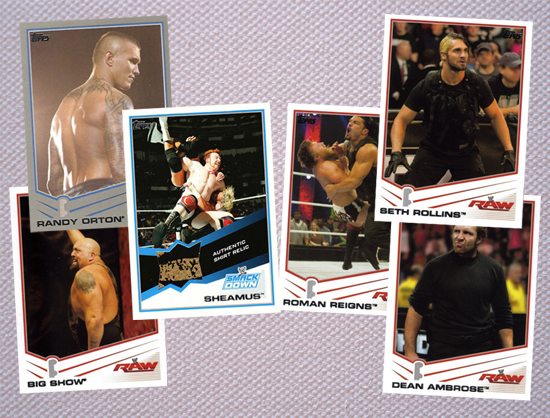 Randy Orton, Sheamus & Big Show vs. The Shield (Dean Ambrose, Seth Rollins, Roman Reigns)
The good guys in this one are mostly all long-time stars (Sheamus is the newest) but they're all former champs with decent runs. The Shield? They're Nexus 2.0 — plenty of run-ins and disruptions with a storyline that's going absolutely nowhere. On cardboard, there's no comparison — and that mismatch pretty much sums up the enigma that has been The Shield's presence for months now.
And the winner is … Orton, Sheamus and Show unless we finally get a shocker — you know … The Shield story to make any sense at all.
—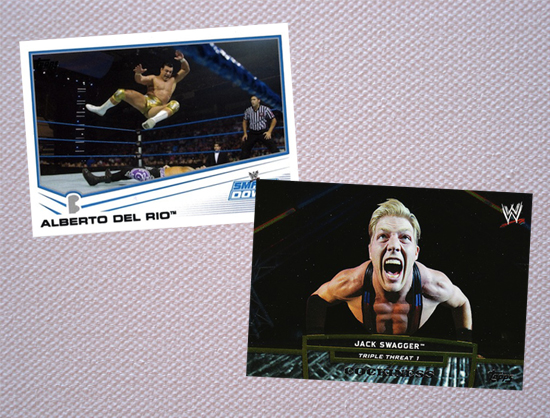 World Heavyweight Champion Alberto Del Rio vs. Jack Swagger
If you don't follow wrestling as closely, you might know Swagger from his TMZ reports and from controversial "We The People" promos that are a bit of a commentary about politics while also fueling an antagonistic story line with Del Rio, the nephew of Mexican wrestling legend and WWE Hall of Famer Mil Mascaras.
And the winner is … Something tells me that the crowd wants a beatdown of Swagger, but Swagger just might get the belt for an even longer and more intense battle later with an even bigger pay-off down the road. (Or, perhaps, we get that and Ziggler cashes in his Money in the Bank chance, making everybody happy.)
—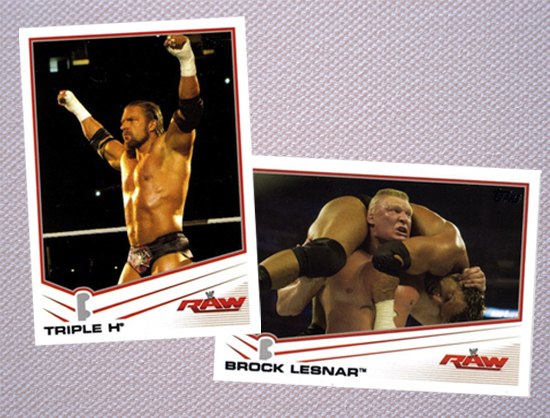 Triple H (with Shawn Michaels) vs. Brock Lesnar
This no-holds barred match as Triple H's career on the line if he loses to the former WWE star-turned NFL scrub-turned-UFC champ-turned Jimmy Johns-shirt-wearing part-time wrestler. (Was that too harsh?) Lesnar is a draw to get the MMA fans to tune in — they're one big reason his card values trump everybody else's here — and Trips should make it an interesting one as long as there are no "broken arms" that heal the next day.
And the winner is … Triple H in an oldschool (bloody, we hope) beatdown on "the grandest stage of them all" that probably still won't be a classic match. (Has he had a classic Mania match?) Expect Mr. WrestleMania to help out at the end, too.
—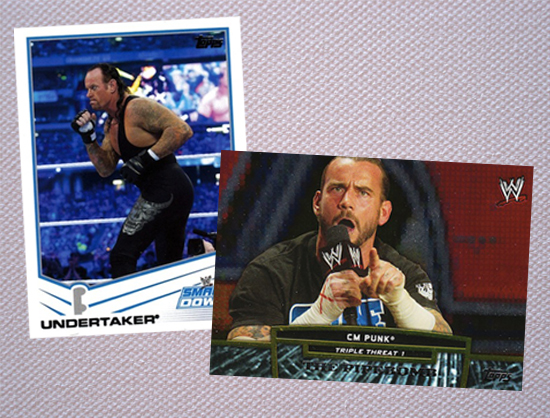 The Undertaker vs. CM Punk
The Undertaker has never lost in 20 previous matches at WrestleMania so, if all goes to plan like most think, the antagonist Punk is just another tombstone tally. The real-life death of Paul Bearer — Undertaker's iconic first manager — has intensified and added an emotional twist to this battle. It should be an interesting match between an oldschool icon and one of wrestling's more-iconic new guys.
And the winner is … I'm a firm believer that The Streak will end at Mania at some point as that would be the most-shocking and, really, most impressive way for the WWE veteran to go out. How many years does Taker have left is the question. I've picked him to lose at Mania before, but I think think time might be it. I'll take Punk — because if a loss is about passing the torch to a younger guy, it's either him or Cena who will get it. And would there be a better platform for such a shocker than the New York-New Jersey media market?
—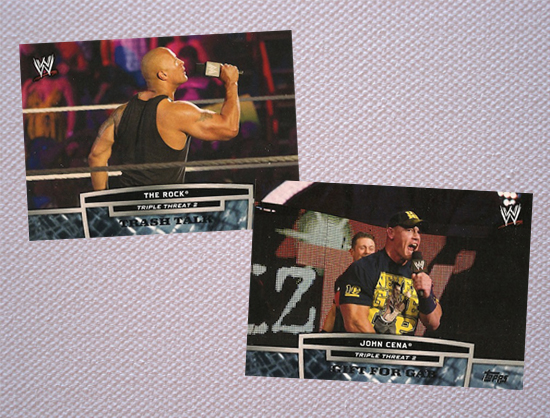 WWE Champion The Rock vs. John Cena
Last year, this match was dubbed "Once in a Lifetime" and yet this was a rematch that we all should have seen coming. Last year, The Rock beat Cena — a surprise to most as he had left WWE long ago for acting — before he returned once again in January to win the belt from Punk at the Royal Rumble. The Rumble winner got a title shot and — cough, cough — Cena won it. There's nothing shocking here — unless it's all just one big move to set up a third and final battle at WresleMania XXX next year in New Orleans.
And the winner is … Cena. How? We'll all find out on Sunday.
—
WWE HALL OF FAME INDUCTEES
Tonight, the WWE enshrines its latest class of Hall of Famers — four former WWE Superstars, one former WWE Diva and one celebrity who has had his hand in a few past WrestleManias. Here's a rundown of what will be recapped on tape Tuesday night (10 p.m. Eastern) on USA Network  …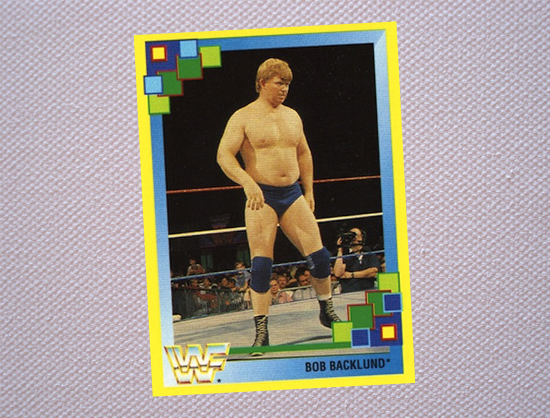 Bob Backlund (presented by Maria Menounos)
This two-time WWE champ dethroned Superstar Billy Graham for the title before dropping the belt five years later to the Iron Sheik, who then fell at the boot of Hulkamania. This no-nonsense technical wrestler and good guy finally gets his due and is presented by TV personality and occasional WWE competitor Maria Menounos. Backlund doesn't have much WWE cardboard, but expect that to possibly change after this.
—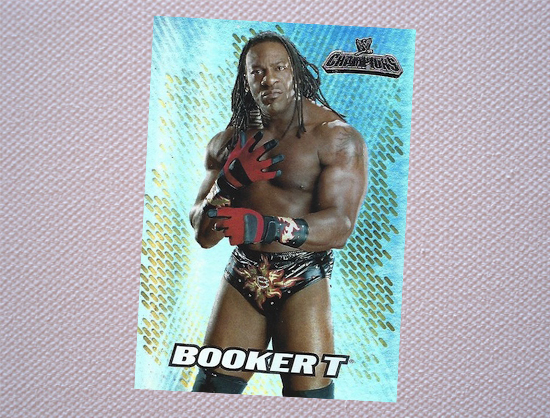 Booker T (presented by Stevie Ray)
This five-time world champ has held countless other titles in the ring as well as titles that involve announcing and other on-air roles. His brother will present him, reuniting Harlem Heat on the WWE stage for the first time and it will be their first time together on TV in more than a decade. On cardboard, Booker has a very healthy presence, while his brother barely has any.
—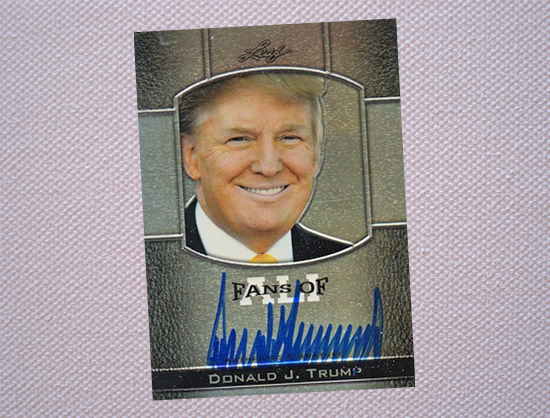 Donald Trump (presented by Vince McMahon)
Long before he was on TV with The Apprentice, the real estate mogul's Trump Plaza hosted a pair of WrestleManias back in the 1980s and he's been involved with WWE off and on many times since. His biggest part of the show? The Battle of the Billionaires at WrestleMania 23 where he and McMahon each backed a fighter and the loser had his head shaved. Needless to say, it wasn't Trump's do that lost — but we all did because that is still here. Trump has had his share of card appearances — and even his own card set — but the money isn't really there.
—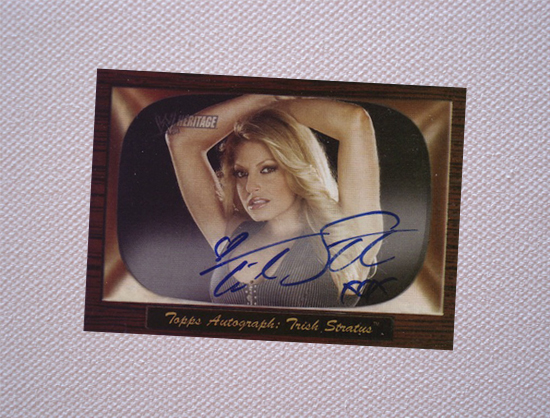 Trish Stratus (presented by Stephanie McMahon)
This former fitness model helped transform the WWE's women's ranks in the early 2000s and was involved in many a memorable story lines while also winning championship gold a record seven times. She walked away from full-time work as a wrestler in 2006 but has been involved with WWE as a part-timer (appearances, occasional matches) on a semi-regular basis since. On cardboard, she's dominant — even much more than the woman running the show these days who is presenting her, Stephanie McMahon.
—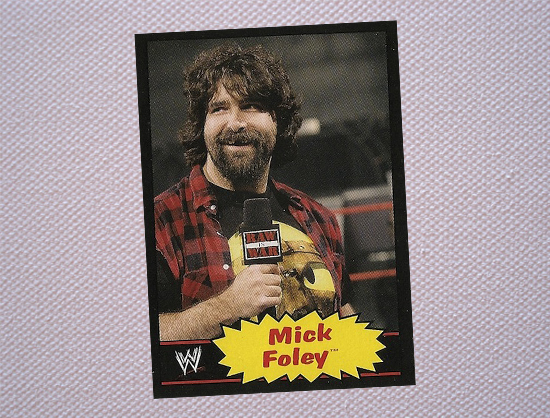 Mick Foley (presented by Terry Funk)
Mankind, Dude Love, Cactus Jack … they are all Mick Foley — and Foley is legend. His Hell in a Cell match with Undertaker redefined the limits for the WWE — and even for Vince McMahon — and his multiple gimmicks helped propel him even higher after years of hardcore intense matches left him with plenty of damage (including a missing ear). But Foley's personality has gone a long, long way in getting him to the top — and his career as an author and a comedian has helped, too. For many fans, this one should be a great speech.
—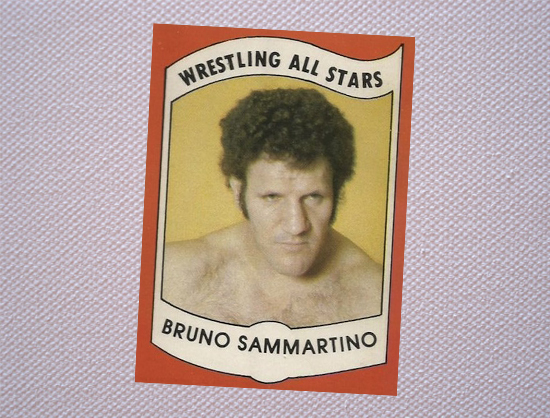 Bruno Sammartino (presented by Arnold Schwarzenegger)
On May 17, 1963, Sammartino became just the second WWE champ and he didn't give up the belt until Jan. 18, 1971. Working in New York at Madison Square Garden back when even the WWE was a wrestling territory and not a global entity, Sammartino's reign was one that built the company and defined the market of all markets. Now, all these years later, he has set aside his differences with the WWE (he had been displeased with its direction in the past) and headlines the Garden one last time to accept the WWE's highest honor. Interestingly, Sammartino has never appeared on a single WWE-licensed trading card.
—
Chris Olds is the editor of Beckett Sports Card Monthly magazine. Have a comment, question or idea? Send an email to him at colds@beckett.com. Follow him on Twitter by clicking here.