Who are the Most Collectable Baseball Players Not in the Hall of Fame?
Vintage sports cards continue to rise in the value, especially high-grade rookie cards of Hall of Fame star players. These rare examples of high-grade vintage cards are almost becoming unattainable for many collectors. Low-grade condition is even beginning to bring a huge premium on popular vintage star players like Babe Ruth, Mickey Mantle, Ted Williams, Satchel Paige and many more. Although some former great players aren't in the National Baseball Hall of Fame, they're still considered highly collectable and memorable for many collectors. Here is a list of players who aren't in the Hall of Fame but are still very important and sought-after.
Pete Rose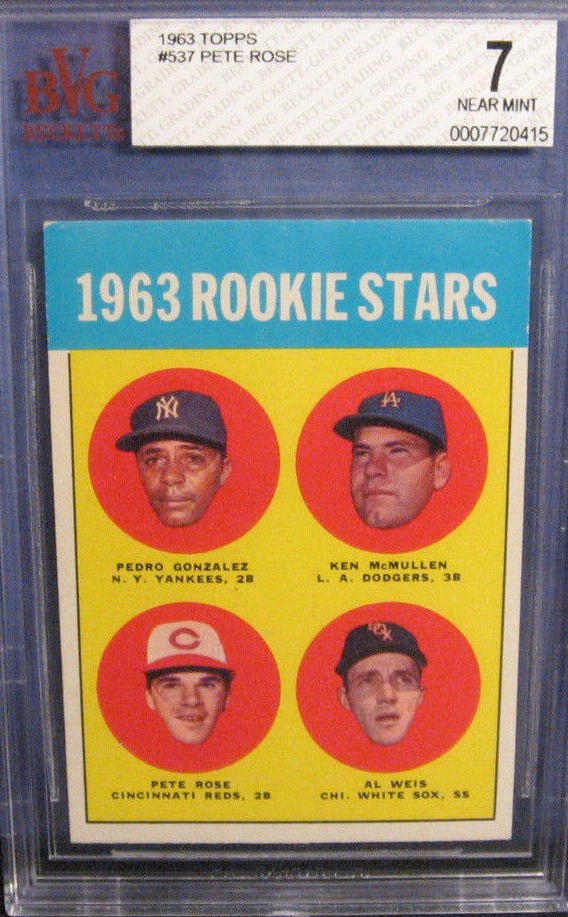 Pete Rose accepted a permanent ban from baseball on August 24, 1989. Rose has since filed for reinstatement from baseball a few times, but the ban hasn't been lifted yet. He is the all-time leader in hits with 4,256 and is one of the most popular players not in the Hall of Fame. Rose's rookie card sold in 2016 for a record $150,000+ in a PSA 9 and $700,000+ in a PSA 10 a few months later that same year. The sale of the Rose card in the summer of 2016 sparked a new craze for vintage that summer. Many other cards that same summer reached all-time highs in value. PSA 8's of his rookie card have sold in the $6-7,000 range r,ecently which has almost doubled in value since this past July.
"Shoeless" Joe Jackson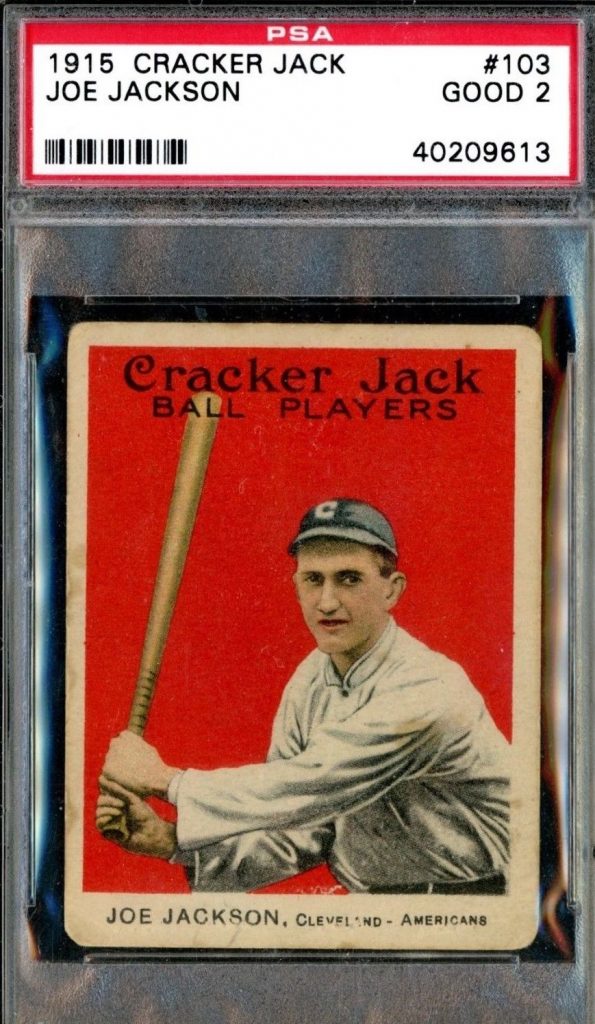 "Shoeless" Joe Jackson played 12 MLB seasons from 1908-1920, and had a lifetime batting average of .356. During the 1919 World Series, "Shoeless" Joe and seven other of his White Sox teammates were accused of throwing the series. Jackson would eventually be banned from baseball after his 1920 season. He tried to proclaim his innocence many times and many believe he was not really part of the group which threw the series. He batted .375 in the series. Jackson was illiterate and could barely sign his autograph, which makes his signature "The Holy Grail of Baseball Signatures." One of Jackson's autographed baseballs sold for $78,000 in 2011. Jackson's most sought-after baseball card continues to be his 1915 Cracker Jack which are becoming very difficult to find. A PSA 2 sold for $11,000 recently at eBay auction. Although he's not a Hall of Famer, he is considered an all-time great baseball player and his card values should continue to climb in value.
Roger Maris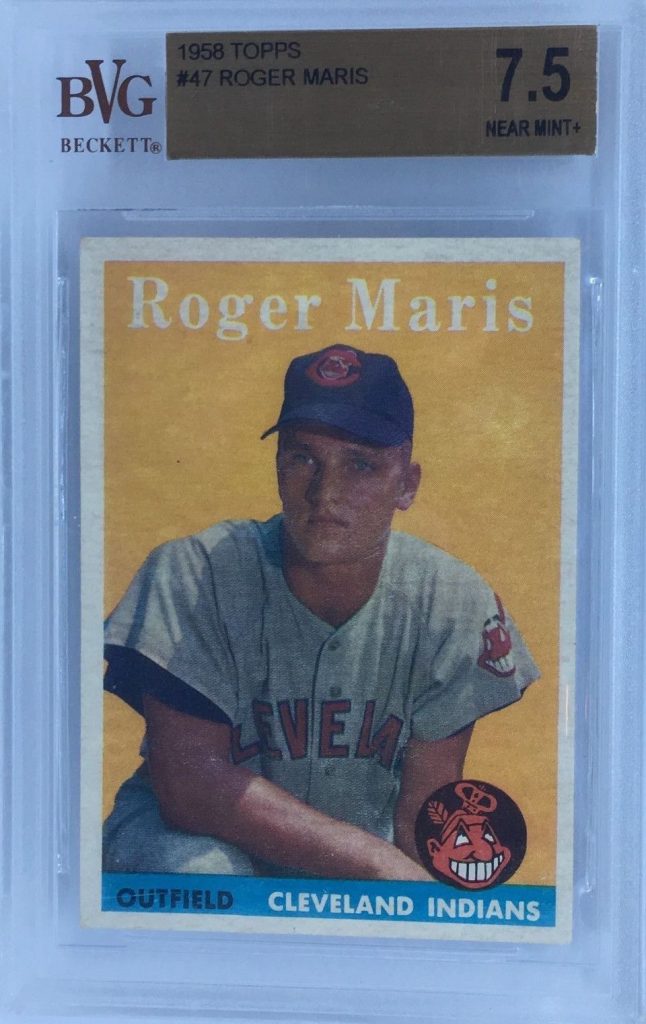 Roger Maris is famous for breaking Babe Ruth's single season home run record when he hit 61 homers in the 1961 season with the Yankees. Maris played from 1957 until 1968, hitting 275 career homeruns and finishing with a career batting average of .260. Despite not making the Hall of Fame, he remains one of the most collectible players in the Hobby. His most sought-after card is his 1958 Topps rookie card, which recently sold for $1,650 and $1,500 in a PSA 8 at eBay auction. His value should continue to climb over time because the single season home run record is perhaps the most famous in all of American sports. Maris's rookie card is still very obtainable in lower grades and even those should go up in value as well.
Don Mattingly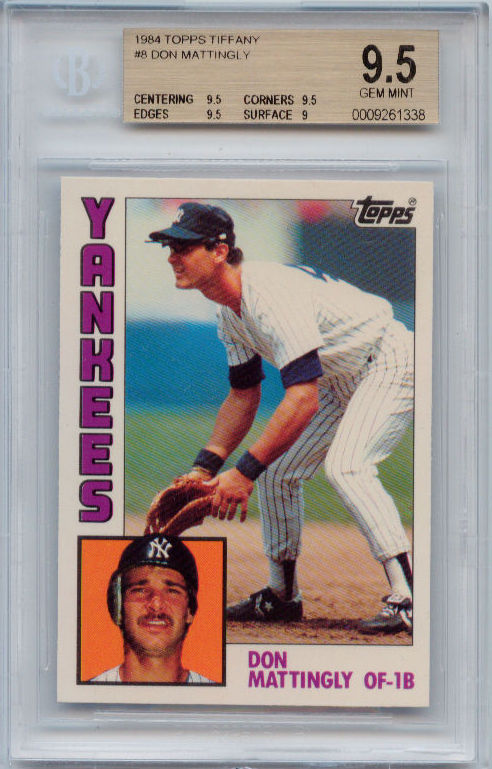 "Donnie Baseball" was one of the best players in baseball during the 1980s. Mattingly most likely would have made the Hall of Fame if not for a lingering back injury in the later part of his career. He played his entire career with the New York Yankees from 1982-1995. His most sought-after rookie card remains his 1984 Topps Tiffany. A BGS 9.5 Rookie Tiffany sold for nearly $650 at eBay auction recently. Mattingly was a very popular player when he played and many collectors haven't forgotten about what he accomplished in his career. He could eventually get in the Hall of Fame through the Veteran's Committee, which would give his card values an immediate bump.
Roger Clemens/Barry Bonds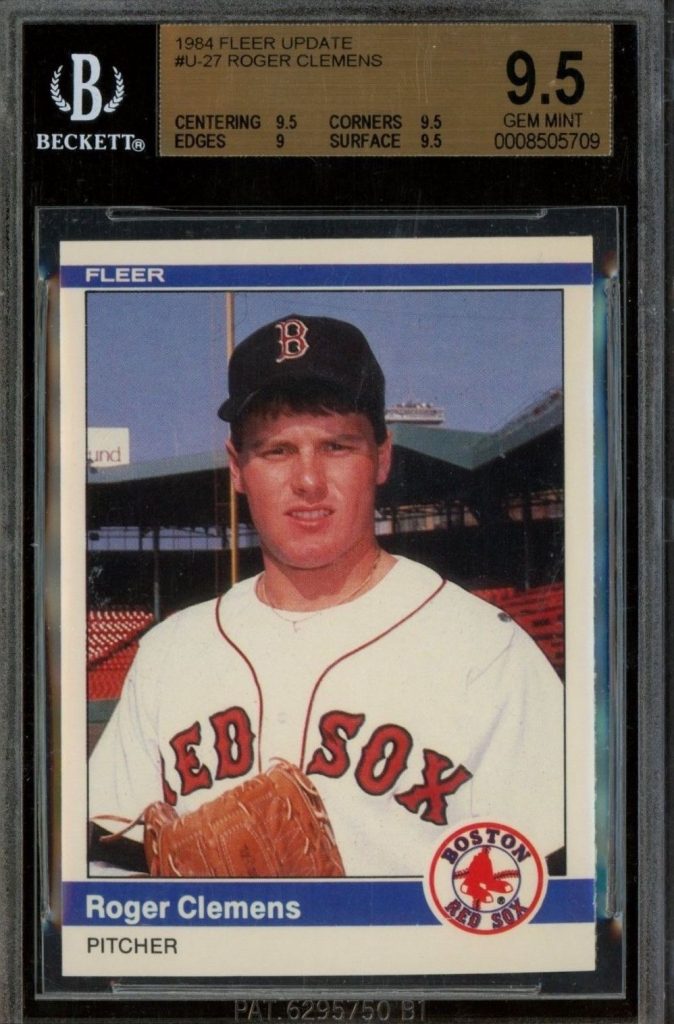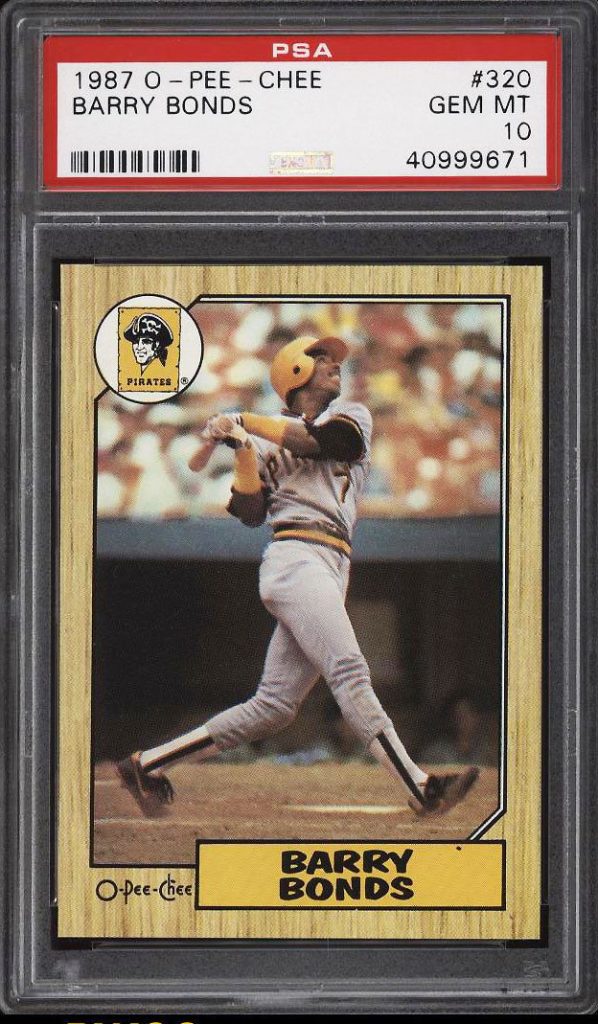 Roger Clemens and Barry Bonds both remain collectible in the Hobby despite the suspected PED usage by both players. It's likely that Clemens and Bonds will eventually get in the Hall of Fame as the trends in voting suggest a change in attitude towards their candidacies. Clemens received 57.3% of the vote and Bonds received 56.4% of the vote in 2018, a significant increase from their first years of eligibility. I believe that once Mariano Rivera is inducted in 2019 and Derek Jeter in 2020 there won't be any "lock" Hall of Famers players due up for induction, which would allow a better chance for Clemens and Bonds to be inducted in a few more years. One of Clemens' most popular rookie cards is his 1984 Fleer Update which recently sold for nearly $400 in a BGS 9.5. One of Bonds' most sought-after cards is his 1987 Topps O-Pee-Chee with PSA 10 versions selling for as high as $1,800. These sales show that many people also believe that both Clemens and Bonds will eventually get in the Hall of Fame. There are a number of their rookie cards that could be great buy-low opportunities right now if you're patient and they do get elected to the Hall.
Hall of Fame rookie cards are very sought-after in this hobby, with that being said there are still many other non-Hall of Famer players who are still very collectible. Buying former baseball players in high grade is a smart investment because these vintage cards in high grade should continue to climb in value over time. I would also look for Mariano Rivera and Edgar Martinez rookie cards as they should both get elected to the Hall of Fame in January of 2019.