When Tim Lincecum Was King – Beckett Pricing Insider
This edition of the Beckett Pricing Insider is sponsored by MN Nice Cards.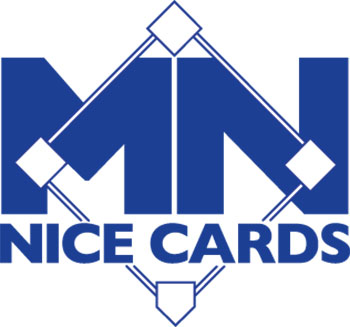 Nine years ago, Tim Lincecum was awarded his second-consecutive Cy Young Award. Only 25 at the time, Lincecum was already being compared to Giants pitching legends like Christy Mathewson and Juan Marichal.
Unfortunately, Lincecum would have issues with velocity and effectiveness, mostly due to multiple injuries and his unorthodox delivery motion. Those legendary expectations were derailed.
Even still, Lincecum's impact on the Giants remained important as the team was transitioning from some down years and Lincecum was able to help make the clubhouse fun again.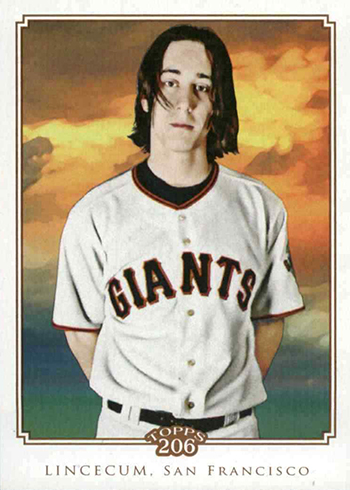 He was a sight to be seen when he first arrived. At 5' 11" and around 170 pounds, he did not have your prototypical pitcher's build. But Lincecum had this funky delivery that was unlike any seen in the game. With his unique delivery, the lanky pitcher was regularly throwing fastballs in the upper 90's.
In 2010, the year after he won his second Cy Young, Lincecum helped the Giants to their first World Series title since they had moved to the Bay Area. He played a major part at the end, earning wins in Games 1 and 5.
Success would continue in 2011, earning his fourth consecutive All-Star appearance. But despite having one of the league's lowest ERAs at 2.74, the Giants had little run support and he finished with a 13-14 record.
Things started to go sour in 2012 when Lincecum's ERA imploded and he finished the season with an ERA over 5.00. He was converted to a relief pitcher for the playoffs and would go on to help the Giants win another World Series title.
In 2013, Lincecum's struggles continued and he was moved to the third spot in the rotation. While he wasn't able to throw with the velocity that he had early in his career, there were still times where Lincecum's control and effectiveness would return and we saw glimpses of his greatness return. This included a pair of his no-hitters that he threw against the San Diego Padres in July, 2013 and again on June, 2014.
He would also help the Giants again in 2014 when he would earn his third World Series title with the team.
Lincecum played his last season for the Giants in 2015 but hip issues caused him to miss a large portion of the season. He would sign with the Los Angeles Angels for 2016 but spent much of that time with their Triple-A team.
Lincecum has a decent amount of cards on the market with over 3,700 different cards out there. My personal favorite is his 2007 Upper Deck SPx autographed Rookie Card. Recent sales have this card going for around $15-$25, just a fraction of what it sold for when Lincecum was in his prime.