MLB stars design their own shirts for baseball fans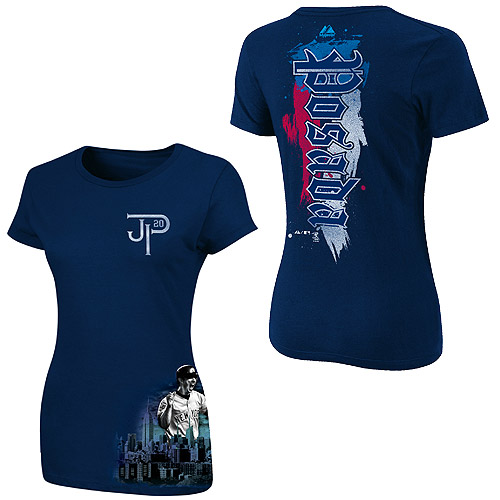 By Susan Lulgjuraj | Contributing Editor
After two months of talking, designing and meetings, fans have an opportunity to own clothing designed by some of baseball's biggest stars.
Major League Baseball's Players Choice Signature Series jerseys and T-shirts are back for a third year. This time, the New York Yankees' Alex Rodriguez, Robinson Cano, Jorge Posada and Mariano Rivera are putting their ideas on these unique products.
In addition, players from the Boston Red Sox, Philadelphia Phillies and San Francisco Giants have designed apparel for the 2011 season, including Carl Crawford, Kevin Youklis, Cliff Lee, Carlos Ruiz, Tim Lincecum, Cody Ross and Matt Cain.
The pieces of clothing are interesting because you have players' direct input going into the product. Because the players are putting their personalty on shirt, the designs are uniquely different between players.
Look at Cano's shirt where he uses one of Yankees radio broadcaster John Sterling's catchphrases with the New York second baseman simply standing there. Most of the other players use action shots.
The Posada shirt is much different with a picture along the side and the player's name on back in a trendier design.
Youkilis' shirt has more going on than any of the other players with his nickname 'Dirt Dog' on the front and the player in grayscale with red thrown in on the back in celebration.
The Phillies' Lee showed exactly what he's into with his camouflage shirt. It's just has his name and number on the back with a silhouette of the Liberty Bell on the front.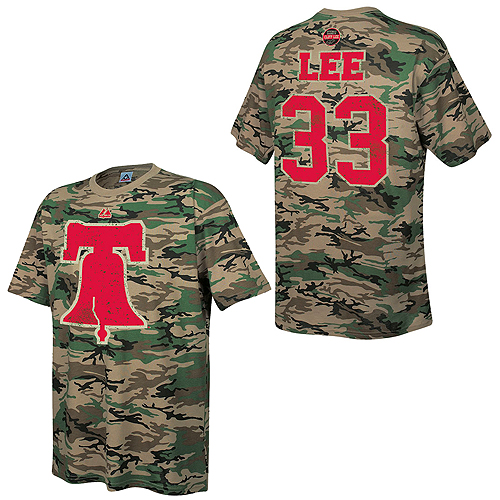 The only questionable shirt – taste aside – is Ruiz's jersey. The Phillies catcher has a jersey that more resembles the New York Mets color than the Phillies. The jersey is the opposite of what the Phillies have now with blue lettering and red piping, but the blue makes it seem more like their rival's jerseys.
Susan Lulgjuraj is a contributing editor for Beckett Media. You can email Susan here. Follow her on Twitter here.