Want to own Jose Bautista's 2015 ALDS game-used jersey? It'll cost you more than $15,000.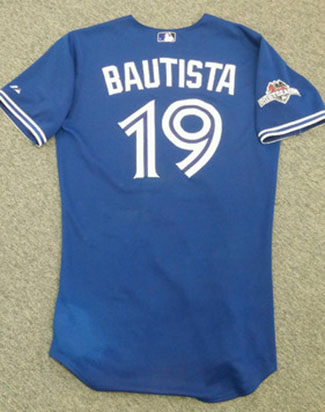 By Ryan Cracknell | Hobby Editor
Whether you're a fan or not, Jose Bautista's home run (and ensuing bat flip) was the thing of legend in Game 5 of the 2015 ALDS. It's a moment that has already spawned carved pumpkins and tattoos. For Blue Jays fans, the memory isn't going to fade any time soon.
The jersey he wore during the memorable at bat is now fetching a hefty price to the tune of more than $15,000.
The jersey is being sold directly by MLB Auction. Since being listed on October 14, it has received more than 70 bids. The auction ends later tonight (October 20).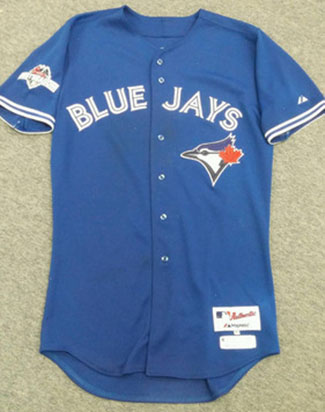 All proceeds from the sale of the jersey go to the Bautista Family Education Fund, Jose Bautista's personal charity that helps young people make the transition to college.
Bautista's home run capped a wild seventh inning in the deciding game. It put the Blue Jays up for good and pushed them into the ALCS and four wins shy of a World Series appearance.
MLB currently has a few other 2015 ALDS items up from Toronto's five-game series win. These include a couple of bases, Ben Revere's cracked bat from Game 2 and several locker tags.