Topps Archives includes different nods to the past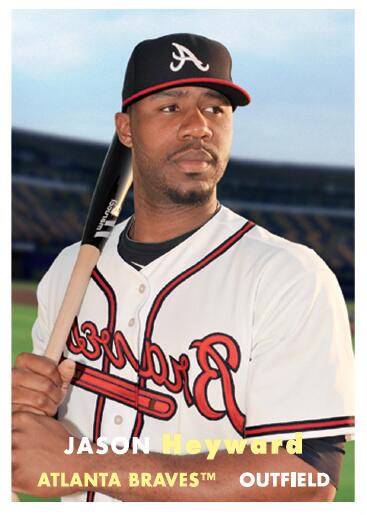 By Chris Olds | Beckett Baseball Editor
When 2013 Topps Archives arrives tomorrow, it will include all sorts of throwback designs and nods to the past that make it, well, Archives as well as the touches from last year that made it reigning Beckett Baseball Product of the Year.
But it will also include something new — which is something old.
It also will include nods to the original chase cards in the hobby — errors and variations.
Among Topps' offerings in Archives — odds still not known — will be five "new error cards." Here's a breakdown:
— 20 Jason Heyward. This card has a 1957 Topps design and has a reversed negative, a nod to the uncorrected error found on Hank Aaron's card that year.
— 400 Joey Votto. His 1982 Topps-inspired card will have a nod to the error-filled and blackless release. What his error might be remains to be seen. (Perhaps a Pascual Perez homage? Or perhaps just a missing autograph a la Johnny Bench that year?)
— 414 Chris Sale. This card, with a 1990 Topps design, is a nod to the Frank Thomas NNOF (no name on front) error where his name is missing from the card. (Be careful when buying Thomas cards that are not graded — the counterfeits look closer to how this card shows the mistake. It's actually more complicated than just his name being gone.)
— 497 Dylan Bundy. This card, with a 1985 Topps design is a nod to the Gary Pettis card, which showed his younger brother, Lynn, on his card. Bundy's older brother, Bobby, is a minor leaguer for the Orioles.
— USA1 George W. Bush. In 1990, Topps made a card for George H.W. Bush showing him as a member of the Yale baseball team and presented a batch of the 1990 Topps-style USA cards to him at a private event. When those cards have gotten into the secondary market, they have sold quite well. This time, Dubya gets his cardboard — so it's not an error as much as it's a nod to a rarity.
Chris Olds is the editor of Beckett Baseball magazine. Have a comment, question or idea? Send an email to him at colds@beckett.com. Follow him on Twitter by clicking here.