Topps Now cards see big swings in production numbers. That's to be expected. While the program highlights big moments, not all are created equal. A card that celebrates on obscure stat or walk-off win will likely appeal to big-time team fans. Major milestones and debuts have much broader hobby appeal.
Numbers can also increase as a player catches fire and has a run of near-daily headlines. It happened a couple of times with Aaron Judge in 2017 and again in the early part of 2018 when Shohei Ohtani was making his debut.
Big Numbers
2016, Topps Now's first season, had its handful of big cards. One that really helped the program get off the ground was Bartolo Colon's home run. It set an early record of almost 8,900 copies. A couple of months later, it was surpassed by an Ichiro card, which sold 11,550 copies. Today, neither ranks among the top 5.
Topps Now print runs can reach five figures, a huge amount for a lot of modern cards. The big numbers are especially impressive when you consider they're only available for 24 hours at which point print runs are set. For some of the brand's smaller lines, though, like soccer and wrestling, Topps Now print runs can be very low. Some cards have less than 30 copies each.
It's worth noting that just because a Topps Now card sells a lot of copies initially that it rockets in value. If there's a big supply from the outset, demand can be pretty much saturated from the outset.
But baseball is king for Topps Now. Outside of special team sets, regular run cards usually sell at least 150 copies. Most are over 200. But then things can pop, which is noted on the cards below. Here's a list of the best-selling Topps Now cards with the highest print runs.
Top 10 Selling Topps Now Baseball Cards
Rankings are based on print runs.
Updated: April 29, 2019
10. 2016 Topps Now Baseball Bartolo Colon #57 – 8,826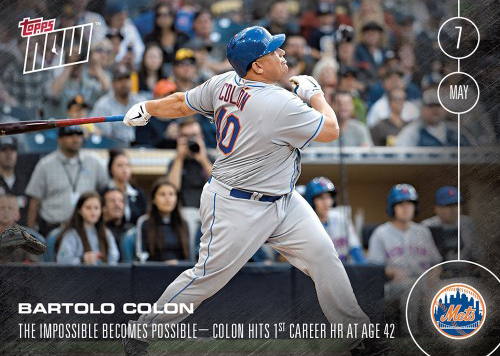 9. 2017 Topps Now Baseball Aaron Judge #346 – 8,997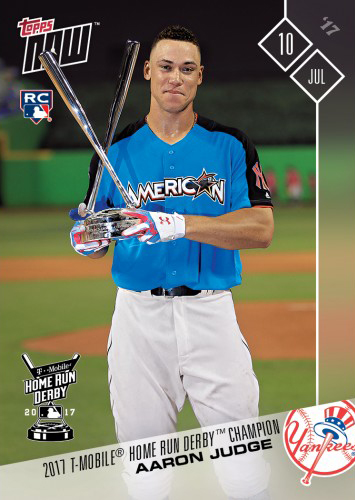 8. 2018 Topps Now Baseball Ronald Acuna #125 – 11,131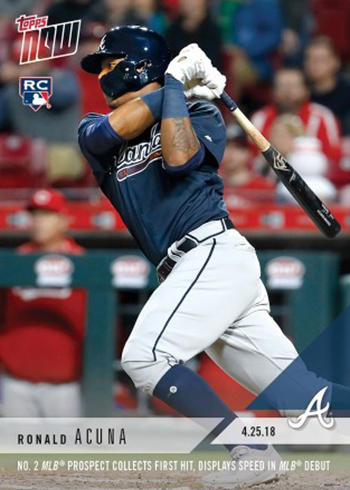 7. 2018 Topps Now Spring Training Shohei Ohtani #ST4 – 11,384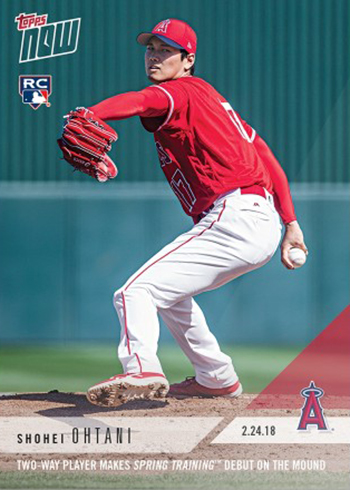 6. 2016 Topps Now Baseball Ichiro #327 – 11,550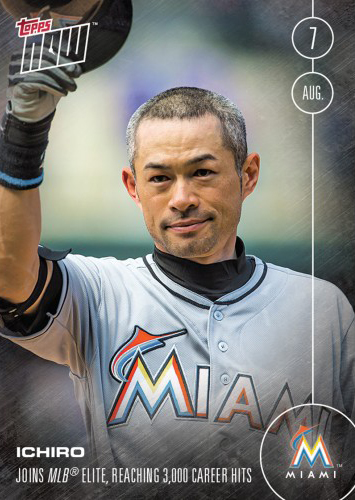 5. 2019 Topps Now Spring Training Bryce Harper #ST3 – 12,387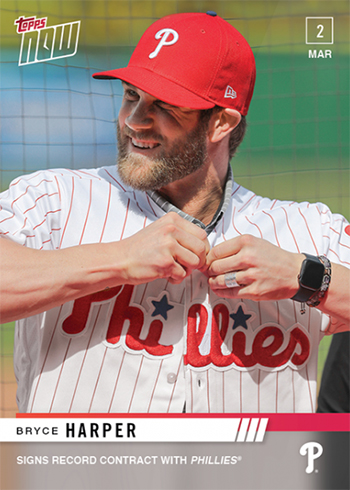 4. 2017 Topps Now Baseball Aaron Judge #654 – 16,138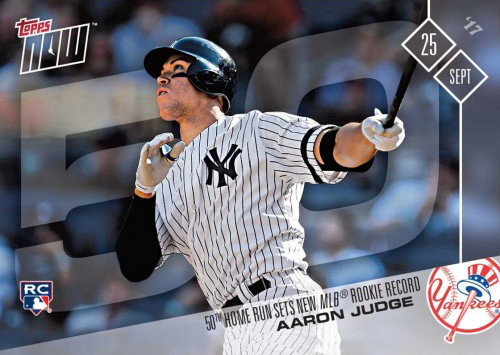 3. 2017 Topps Now Offseason Shohei Ohtani #OS80 – 17,323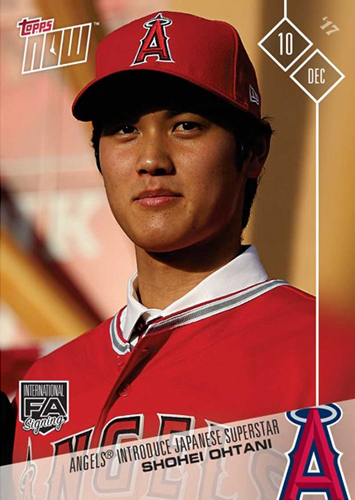 2. 2018 Topps Now Moment of the Week Babe Ruth/Shohei Ohtani #MOW1 – 17,750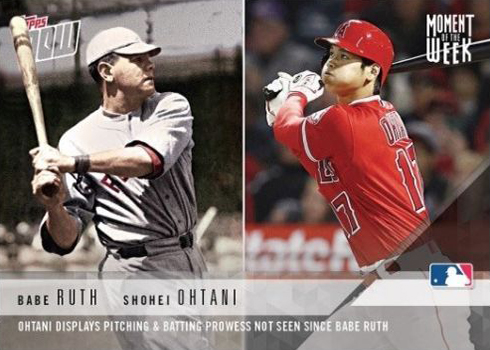 1. 2019 Topps Now Baseball Vladimir Guerrero Jr. #137 – 19,396