Alexa Bliss: In the NOW – Beckett Pricing Insider
On June 17th, Alexa Bliss won the Money in the Bank briefcase. She didn't hold onto it for long, cashing in later that night during the Nia Jax/Ronda Rousey match.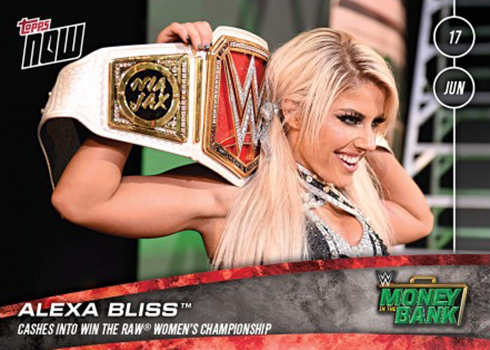 Alexa has always been money. While her autographs and kiss cards, understandable, sell for the most, the success and demand of her Topps Now issues cannot be overlooked.
Alexa only has nine cards out of the 301 regular base cards issued so far between both the 2016-18 and 2018 Topps Now WWE sets. However, she has the highest average price per card ($10-$25) when compared to the rest of the wrestlers ($5-$12). She also makes up eight percent of the total production run for the print-on-demand WWE card line. With names like John Cena, AJ Styles, The Undertaker, and Charlotte Flair in the mix, that's pretty impressive.
An even more impressive statistic is that Alexa has seven of the top 20 highest print runs ever for Topps Now WWE, including the second (304 copies) and third (301 copies) most-produced cards. Nobody else has more than two cards on the list.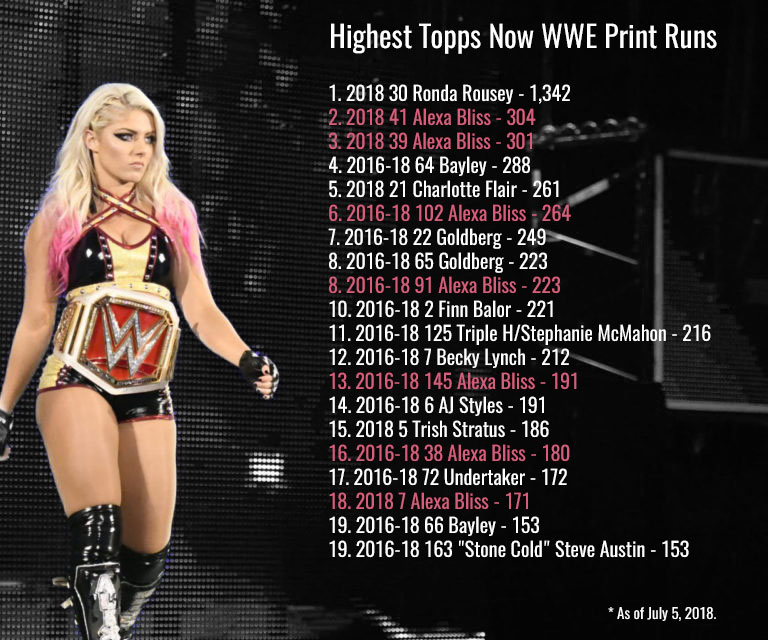 The highest print run for Topps Now WWE? Ronda Rousey at 1,342 copies.