Shohei Ohtani Gets His First Los Angeles Angels Card, Sets Topps Now Record
Shohei Otani already has a lot of cards. Most are from Japan, although he did appear on a Japanese National Team card in the 2017 Bowman Chrome Mega Box. Now he has his first card in an Angels uniform. And it was an immediate record breaker.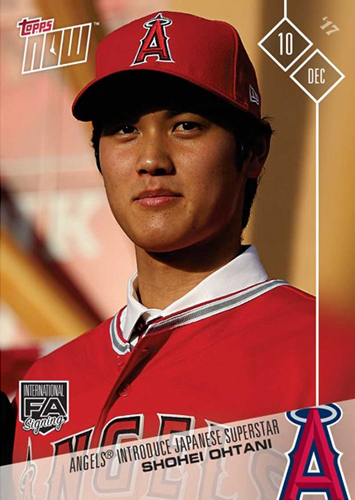 It's part of 2017 Topps Now Off-Season, the print-on-demand offshoot that covering awards and major transactions.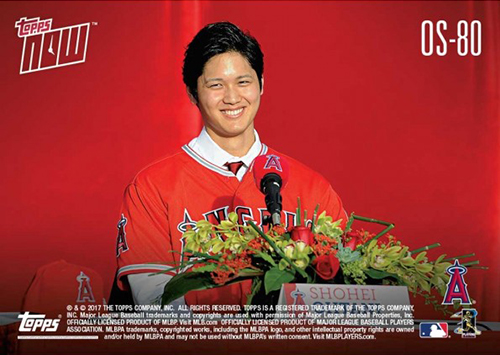 The 2017 Topps Now Off-Season Shohei Ohtani was available for 24 hours through the Topps website. The cost is $9.99 for a single copy. Bulk discounts were available for lots of five ($29.99), ten ($49.99) and 20 ($79.99) cards.
A handful of sellers had them up on eBay very quickly. Because they're buying in bulk, the price for most, at least initially, was less than the Topps website (not including shipping).
The print run of the card was open ended and based on the number that are ordered. Once that window closed, it set a record for the Topps Now program selling 17,323 copies. That's the most for any card since Topps Now launched in 2016.
The previous record belonged to Aaron Judge. His card (#654 in 2017 Topps Now) for his 50th rookie home run sold 16,138 copies in late September.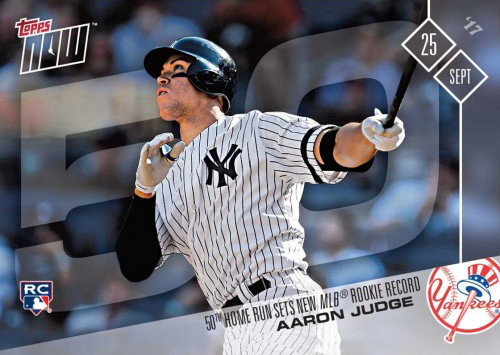 Comments? Questions? Contact Ryan Cracknell on Twitter @tradercracks or by email.