No Royals stars wear a hobby crown just yet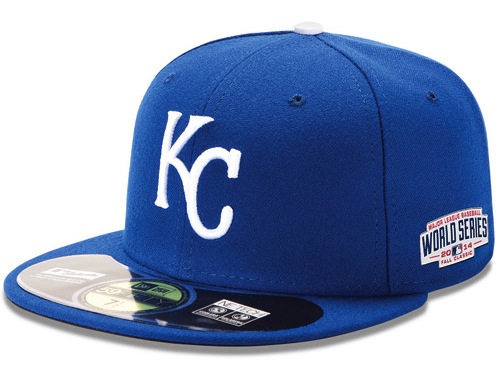 By Chris Olds | Beckett Baseball Editor | Commentary
One of baseball's more-unlikely stories became a reality on Wednesday as the Kansas City Royals downed the Baltimore Orioles in Game 4 of the American League Championship Series to march to their first World Series appearance since 1985.
Win or lose, there's plenty of potential on cardboard for this crew of young and mostly homegrown stars — however, right now it's clear that even the team's best don't wear any kind of crown on cardboard.
There may be Cadillacs in collectors' dreams, but that's not yet a reality — even if they truly are Royals.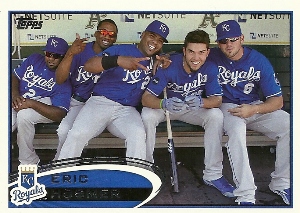 When the team finished above .500 last season, it was the first winning year since 2003 — and the only previous above .500 seasons before that any time recently were in 1994 and 1993. That's five winning seasons in the last 20 years — and just as many years for back-to-back successes before this latest surge.
All that mediocrity — at least recently — has led to some homegrown heroes, but none of them even hit 20 homers this past season. Not one of them drove in more than 74 runs. Not one of them recorded 200 hits. Only one regular hit more than .300. On the pitching side, there's nobody with 15 victories, nobody with 200 strikeouts.
Meanwhile, they're in the Fall Classic.
On paper, your collectable hitters here are outfielder Alex Gordon — he of rescinded 2006 Rookie Card fame — Mike Moustakas and Eric Hosmer. Of the pitchers, there's Yordano Ventura, elite closer Greg Holland and maybe big-trade acquisition and future free agent James Shields, who arrived in the blockbuster trade that sent Wil Myers to Tampa Bay.
Right now, none of them are wearing any kind of crown in the hobby, but with continued success and a World Series ring there definitely is potential despite their being little cardboard buzz now. Why? Because most of these guys are homegrown — their coveted Rookie Cards and key early autographs do show them in their familiar team colors. While some may feel it's trivial, that's a big, big driver in the popularity of a card when non-traditional collectors check eBay and go hunting for something nice after rejoining a bandwagon or a pastime once forgotten. (This doesn't apply to your RCs, Mr. Shields, since you're not homegrown.)
While Gordon was a dominating college star and a big name on the prospecting front in 2006, he doesn't carry the kind of hobby clout these days — no matter how many cards Keith Olbermann is buying. His 2,125 cards check in at a whopping $9,257 excluding rarities.
Moustakas doesn't fare much better with his 879 cards checking in at $3,790, while Hosmer has 1,202 that check in at $9,383. Hosmer might be the potential hobby darling now with his 2011 Bowman-brand autographs, but he's got plenty before all that MLB ink (USA Baseball and other prospect sets) that's clearly not wowing people at the moment.
How much love do pitchers not get in the hobby? Holland has just 145 cards valued at $333, while the rookie Ventura has 536 checking in at $3,702 without those too rare to price. Heck, Holland has just a single Rookie Card for collectors to chase — 2012 Topps Heritage — and it can be found for less than $1.
So, all that said, there's room for potential with a World Series crown — one that might make for some awkward moments for team mascot Sluggerrr — but right now it seems that Royals fever hasn't yet caught on in any widespread fashion, despite the team carrying a bit of Cinderella charm.
This kind of potential is promising, though — and it should make collectors watch the World Series even closer.
Chris Olds is the editor of Beckett Baseball and Beckett Sports Card Monthly magazines. Have a comment, question or idea? Send an email to him at colds@beckett.com. Follow him on Twitter by clicking here.