Baseball world reflects on life of Sy Berger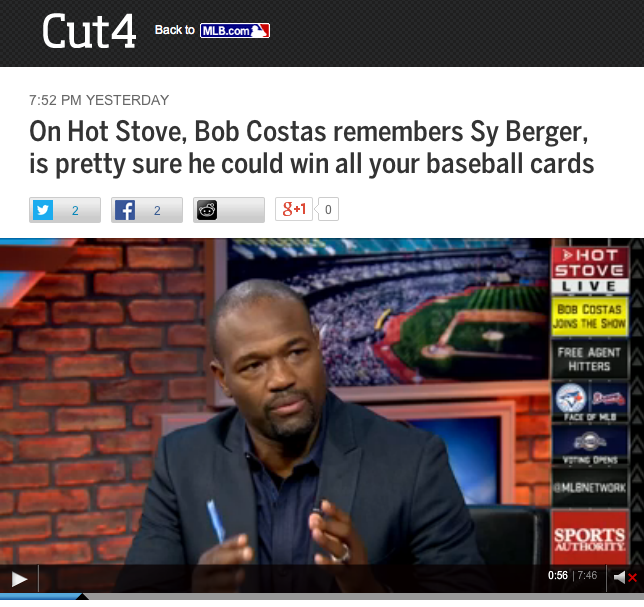 When former Topps executive Sy Berger died on Sunday, the baseball world began reflecting upon a life dedicated to cardboard.
In the MLB video linked to above, Bob Costas and Harold Reynolds offer their memories of Berger, while noted collector Keith Olbermann took time to do the same. His piece is embedded below.
[youtube]http://www.youtube.com/watch?v=jHHmMAcOIXg[/youtube]