The BGS 100 Most Submitted Cards Countdown: 100-91
The Beckett pricing team is hard at work prepping for the annual release of the Beckett Graded Book. Undoubtedly this the most challenging project that we work on each year. With so many graded cards hitting the market our team sifts through countless lines of data to bring you the best possible tool to help the graded card collector.
This year we wanted to share a little insight on the number of cards our BGS team sees on a daily basis. We pulled a report of the top 1000 cards submitted for grading by BGS and some of the numbers are staggering. While this list isn't going to take a look at all 1000 cards, we will work our way through the Top 100, and the countdown starts now with entries 100 through 91.
There are better stories about Matt Leinart hanging out in hot tubs than his actual playing career in the NFL. With that being said, back in 2006, the hype about the USC product was real. It didn't work out well for the Cardinals QB, but, then again, it rarely does.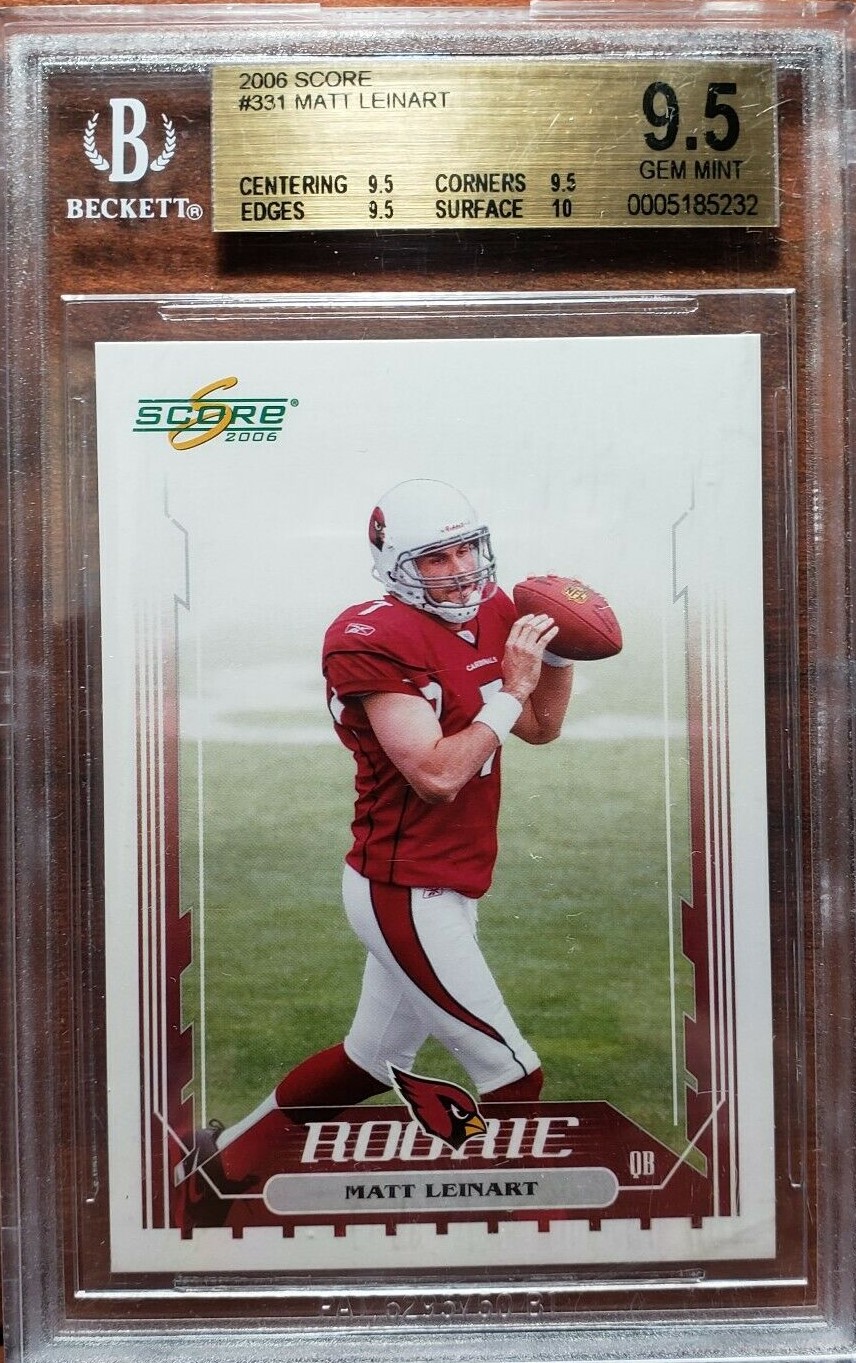 The NBA wasn't ready for Shaq Diesel back in 1992, and to be honest with you, I'm surprised this card isn't higher on the list……..but its probably because of that Kazaam movie.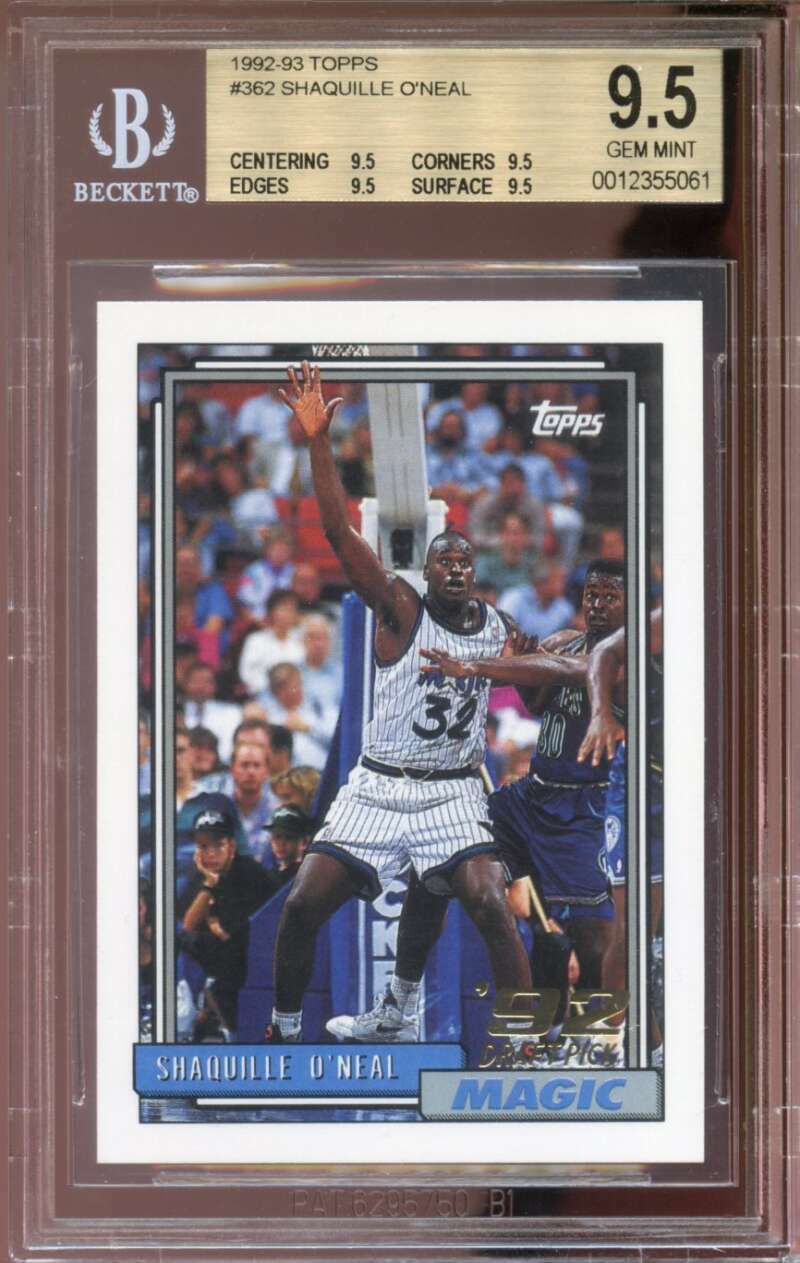 The first BVG entry on the list shouldn't be surprising to anyone. Ryan's rookie has been sought after for years. I hear even Robin Ventura has one just to remind him to never step out of line again.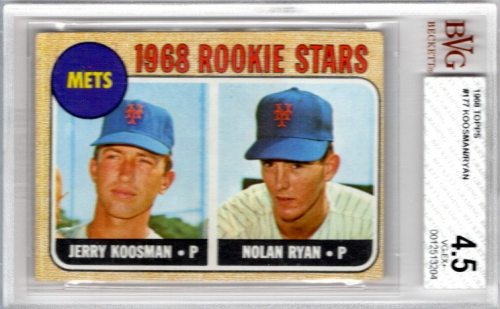 Brady Quinn has more EAS commercial moments than he has in the NFL. Had submitters known that was going to happen back in 2007 perhaps they would have eased off the gas peddle a little bit. "Now I'm Done".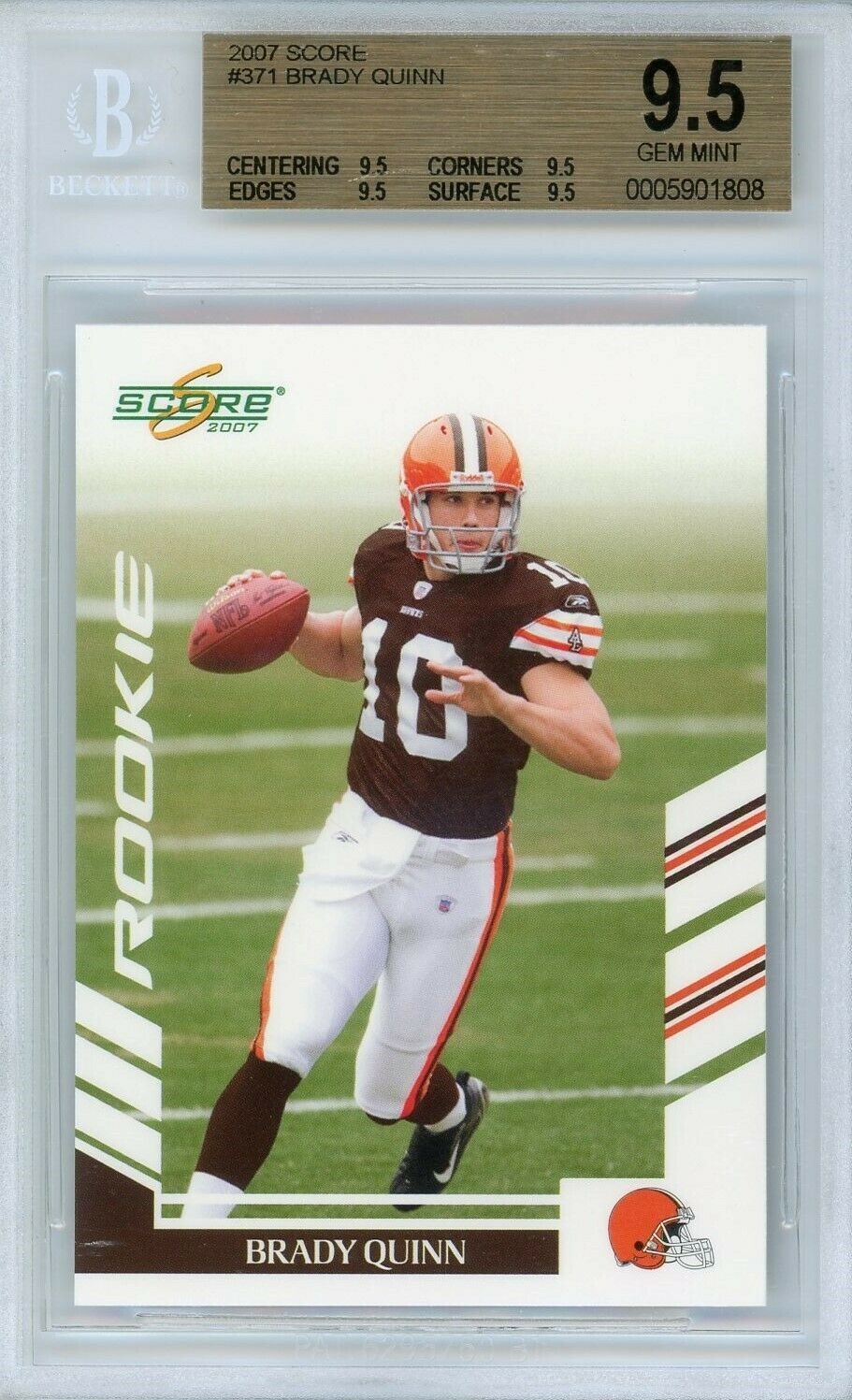 CJ Spiller is a perfect example of what should have been for a running back. As the NFL evolved to a passing league CJ was on the outside looking in.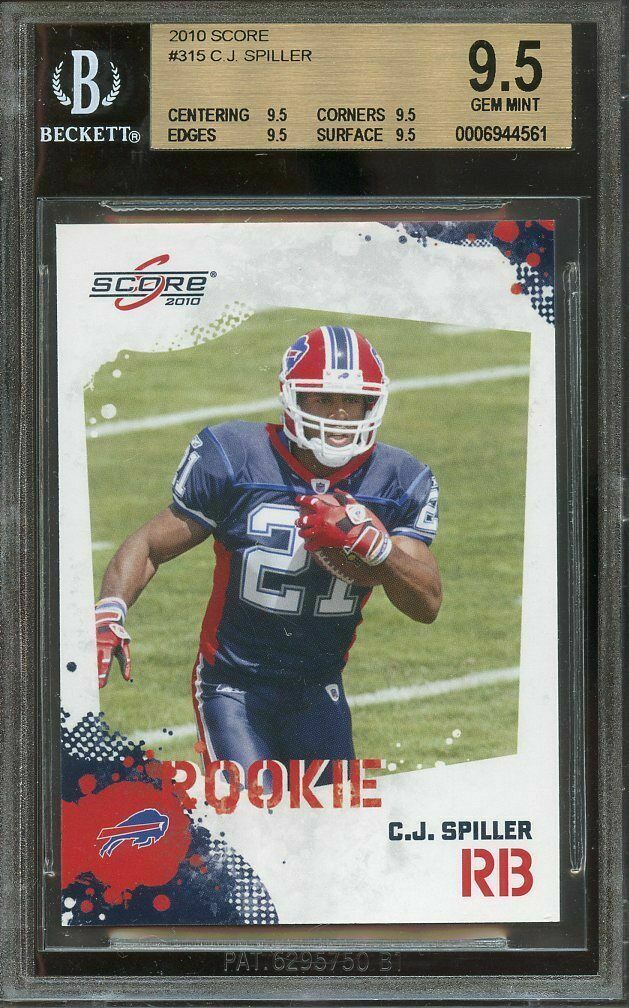 Jimmy Clausen checks in here at number 95 on the list. I honestly think this is more of a product of where he went to school, Notre Dame, than anything else.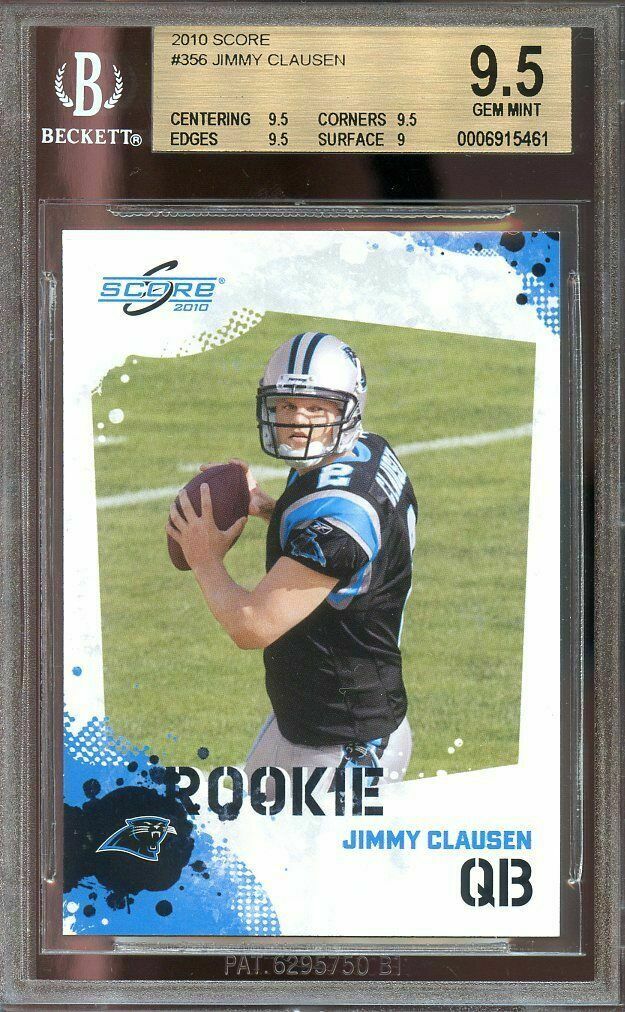 How this card isn't higher on the list is beyond me. Everyone seems to love Ryne (not Ryan) Sandberg. With that being said, rookies from the early to mid-'80s can be tough on centering thus not a ton of reason to submit them unless you have a real clean copy.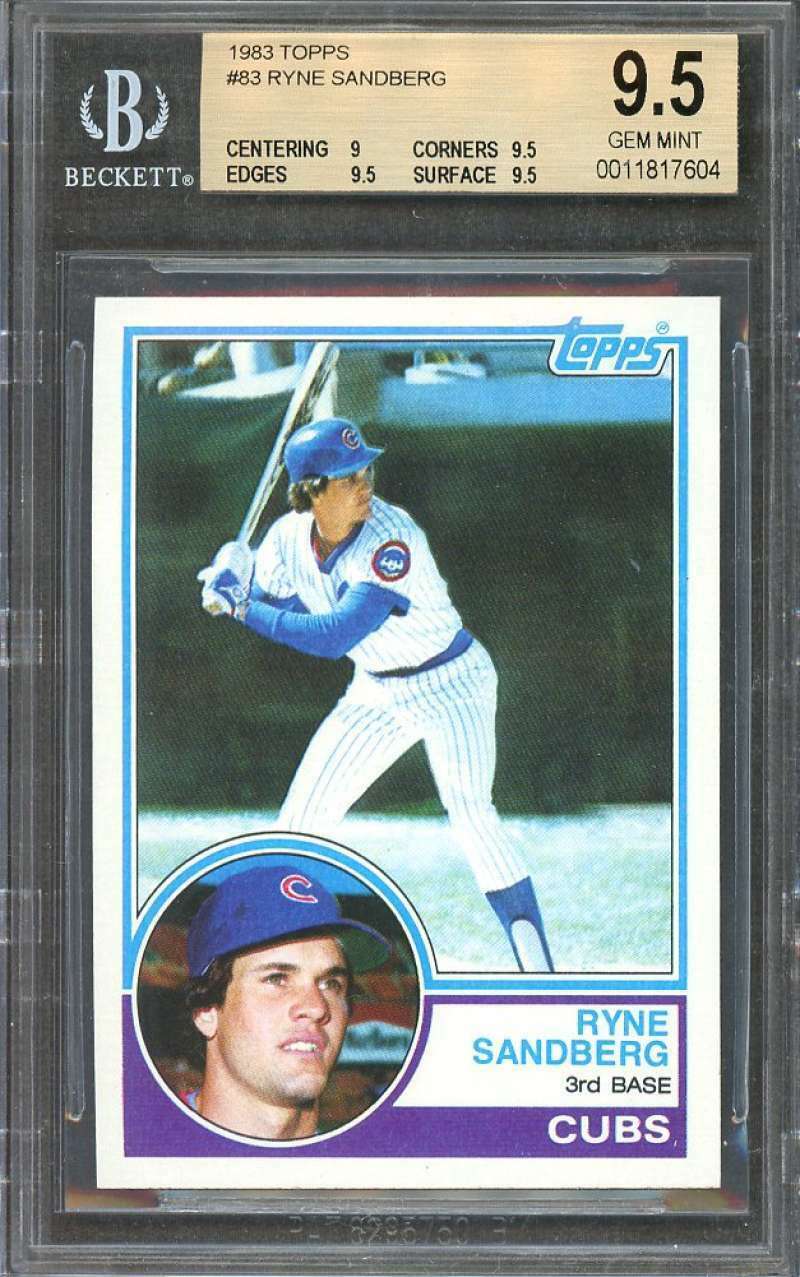 Before the 569 career home runs and the .288 batting average, before the All-Star votes, Gold Gloves, and the finger wag, Rafael Palmeiro was a stud prospect for the Cubs. This card is a great reminder of how much Palmerio was loved before he sat in front of a Congressional hearing and made a fool of himself.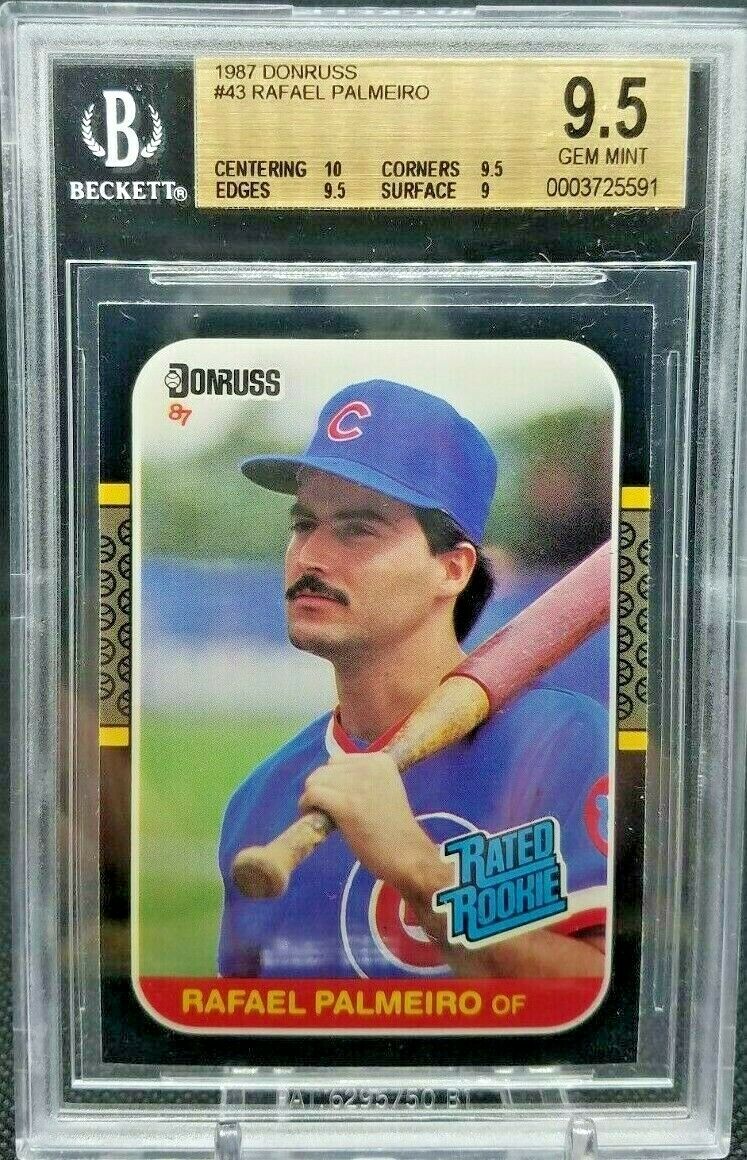 Sammy, Sammy, Sammy. Talk about a guy that was an afterthought until the mid-90s. Then, all of a sudden, the Summer of '98 happened and the world fell in love with the long ball. Sosa's 66 home runs that season was second only to McGwire's 70, and they both made Sports Center "Must Watch" television that season.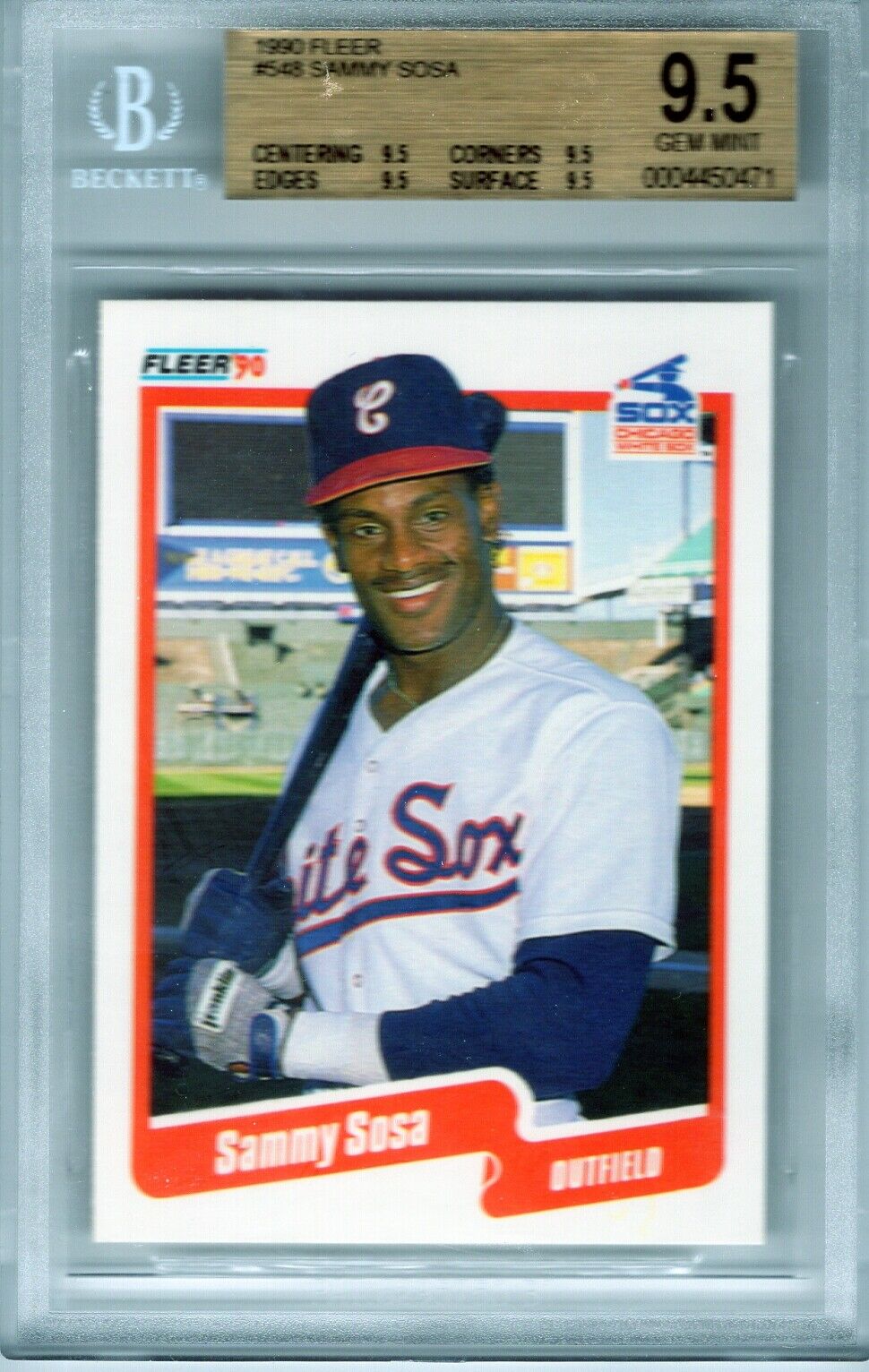 This is a highly underrated card in the hobby and one I don't think has reached its full potential yet. Chipper Jones was a mainstay in Atlanta for nearly two decades and an absolute fan favorite. He was an MVP, an 8x time All-Star, a 2x Silver Slugger, and a cornerstone at third base. This card will never be the SP Jeter or the '89 Upper Deck Griffey Jr, but it has the potential to move up this list as new collectors come into the hobby and realize how great Chipper was.