The BGS 100 Most Submitted Cards: 80-71
Taking a look at the BGS 100 Most Submitted Cards has been fun a little review of what collectors value. Most, if not all of these cards, have been rookies. Most of them have come from sets on the lower end of the pricing spectrum. Finally, most have made a lot of sense from an All-Star or point of view. However, they can't all be winners.
With that being said, I have to admit that I skipped a whole line and the list of cards has been off by one number through the first 20 cards. Instead of trying to go back and correct the entire list I wanted just to clarify my mistake and make the correction here, card number 100 on the countdown should have been 2006 Score #330 LenDale White/Matt Leinart/Reggie Bush. With 3,353 copies graded it falls just short of card number 99, 2006 Score #331 Matt Leinart RC.
So, having to move every card thus far up one spot, our list today will actually start where we left off last week with now card number 80.
80. 1989 Score Rookie/Traded #100T Ken Griffey Jr. RC (4,086 Graded Copies)
I have stated underrated a few different times on this countdown and this card is no different. We all know when it comes to Griffey Jr his '89 Upper Deck is his most sought after rookie, but if you can't afford it, or you're just looking for another option, this card is second on the list in my opinion.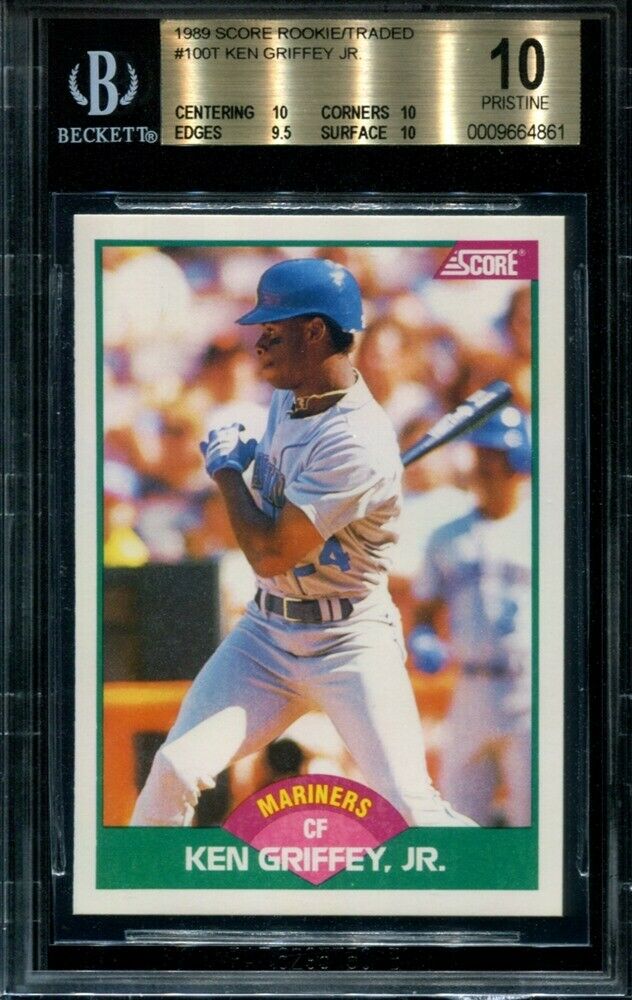 79. 1993 Pinnacle #457 Derek Jeter RC (4,126 Copies Graded)
This card is a no-brainer if you don't already have one. However, keep in mind that the design of this card makes it tough in high-grades due to the black border. Still, this Jeter rookie could be the next one to see a crazy secondary market push because of those borders. I'm not talking about '93 SP status but a nice card nonetheless.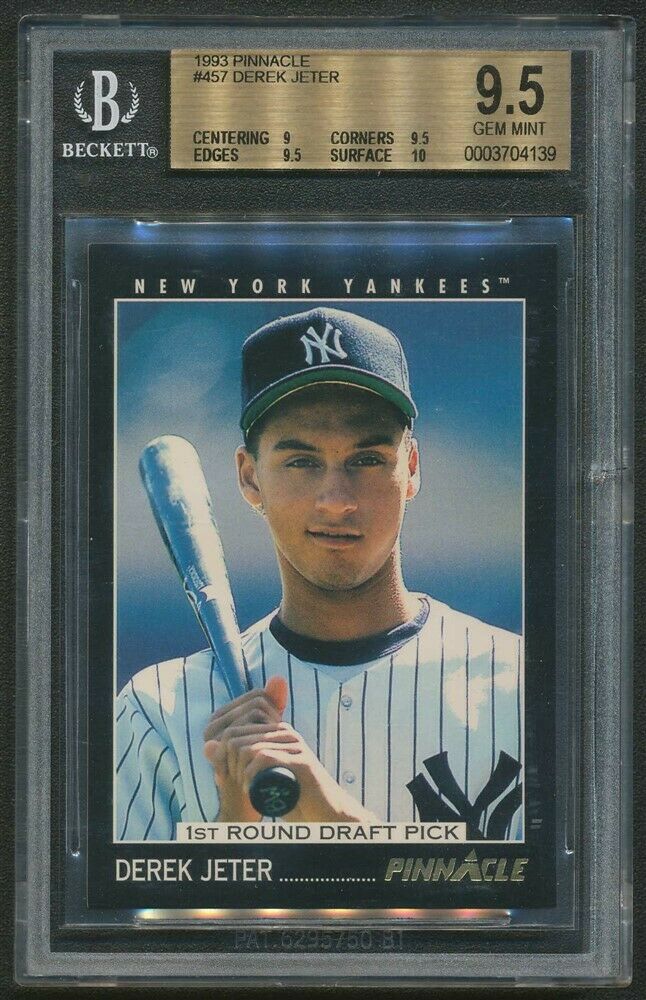 78. 1989 Donruss #635 Curt Schilling DP RC (4,132 Copies Graded)
I'll be completely honest here, I just don't understand this card here in the Top 80. Then again, maybe it's just my fear of guys with blonde mustaches. I know that Schilling had his moment in the spotlight but I just don't see the appeal to grade this card.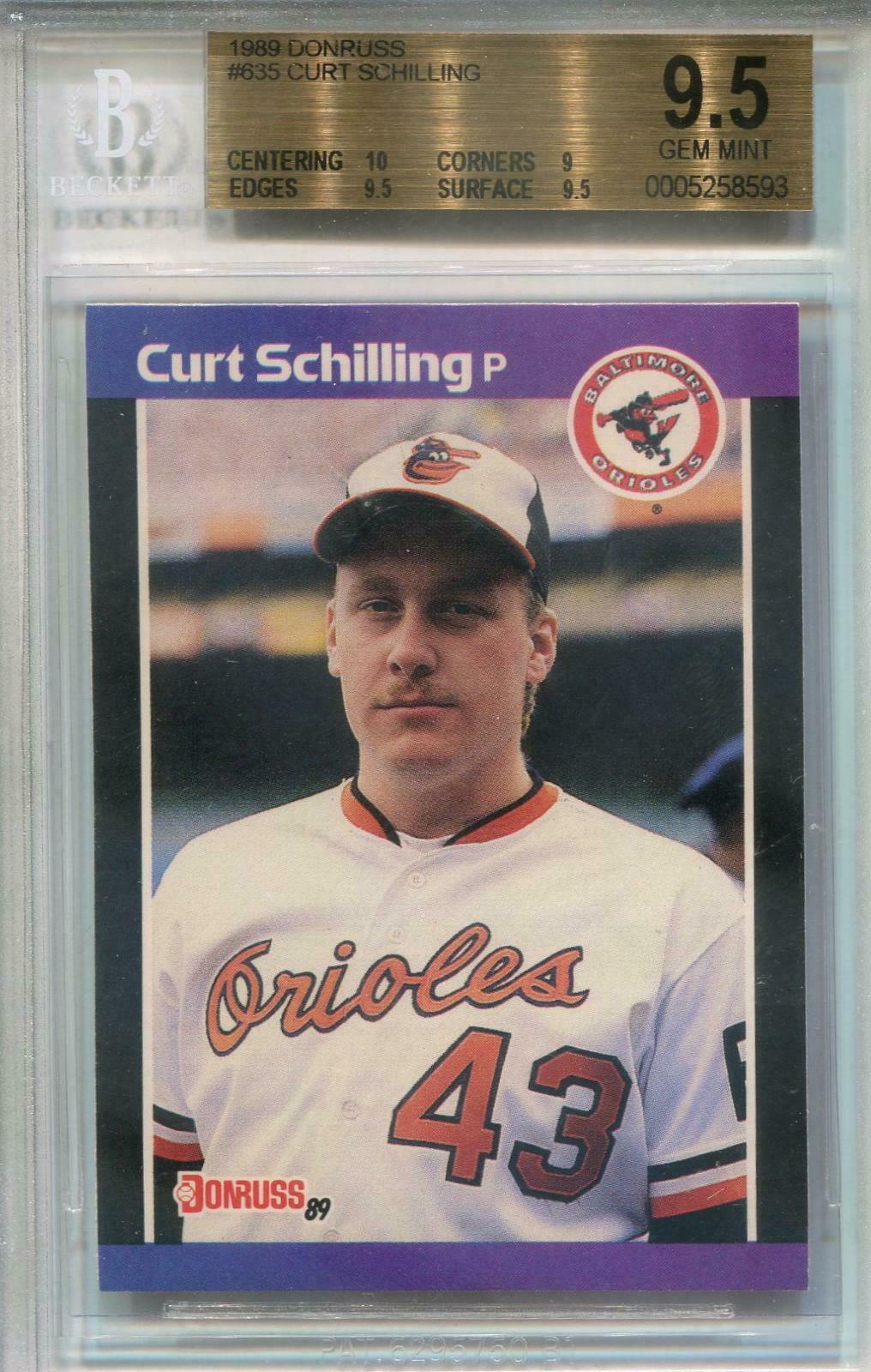 77. 1987 Topps #366 Mark McGwire (4,134 Copies Graded)
The "Is this card a rookie" debate really heats up here. Some say yes and will fight you tooth and nail about it, and yet others point to McGwire's '85 Topps with the RC designation. No matter what side of the argument you fall on we can all agree that '87 Topps is the ugliest, most beautiful, set of that decade.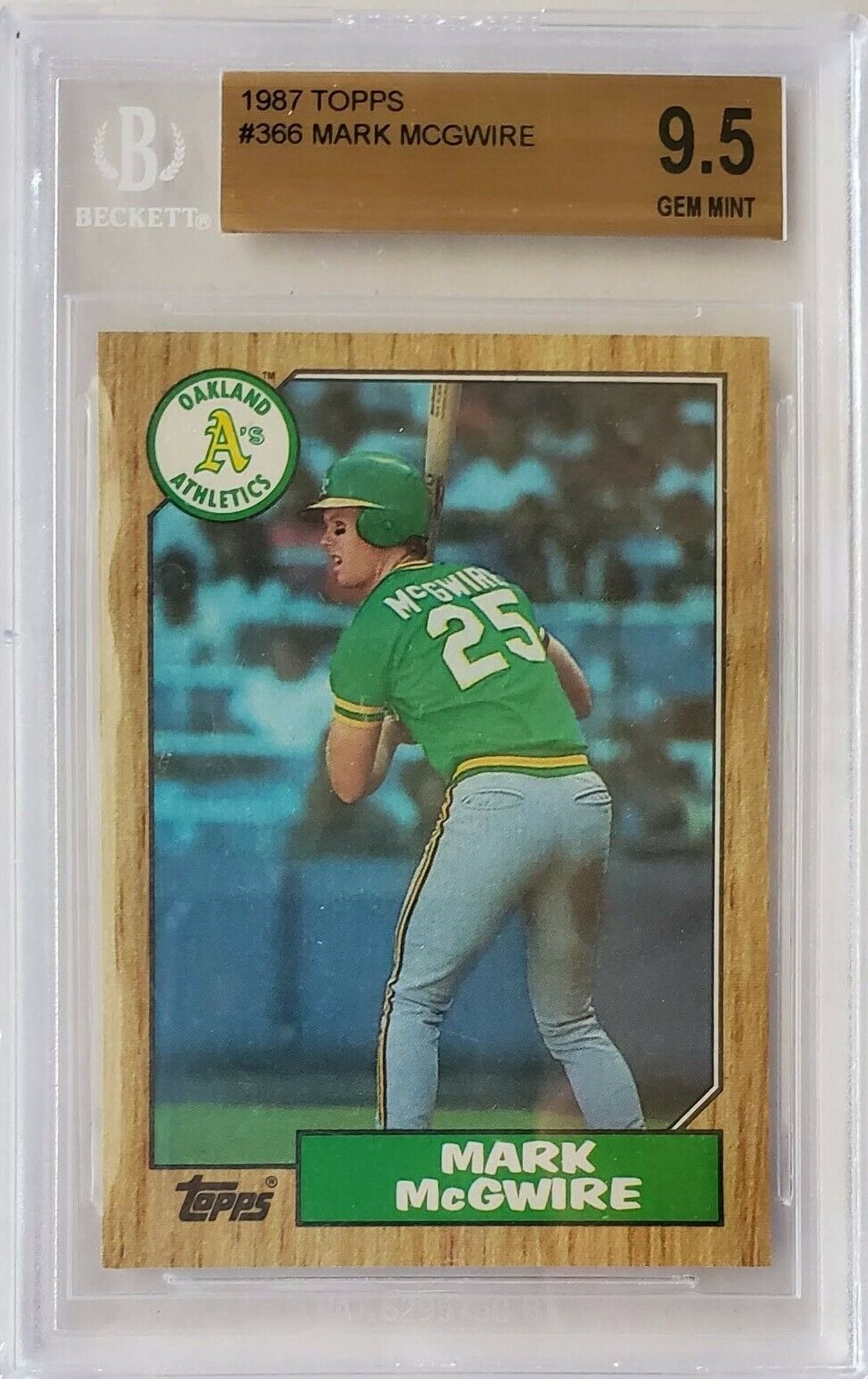 76. 1990-91 Fleer #26 Michael Jordan UER/(Led NBA in scoring 4 years, not 3) (4,161 Copies Graded)
We're all familiar with the Michael Jordan market, but this card in particular is a very intriguing one. After the debut of the Last Dance earlier this year, this set exploded in popularity and this Jordan came flooding through the BGS doors. However, I love this card for another reason, the players in the background. Just take a look at Ewing and Wilkins not getting back on defense looking dumbfounded by His Airness. Scottie even appears to be looking on in awe. This card is great for all the reasons.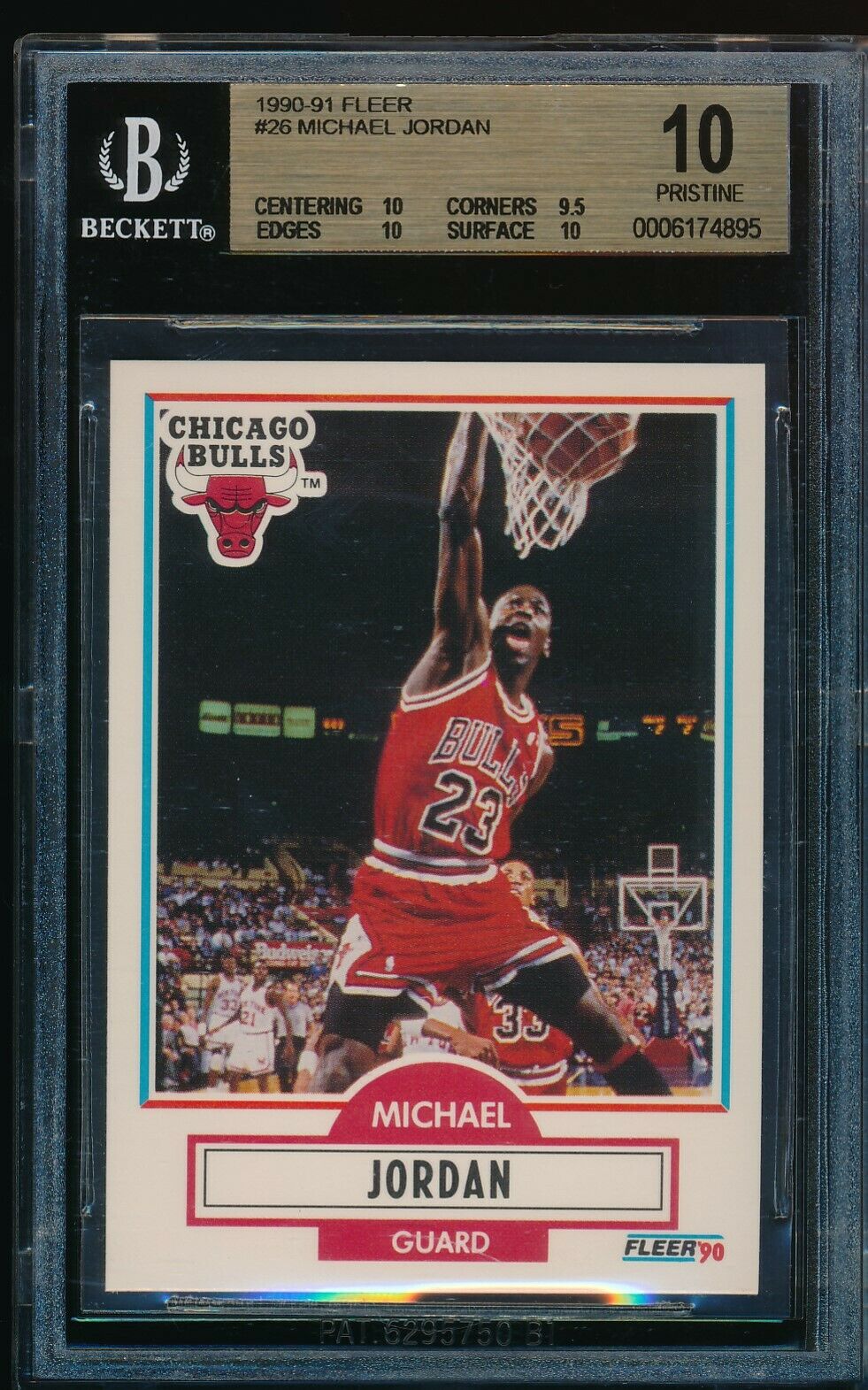 75. 1992-93 Ultra #328 Shaquille O'Neal RC (4,193 Copies Graded)
More Shaq Desiel here at number 75. Earlier in the countdown, we poked a little fun at his film career and we're going to continue that theme here. I was going to dig deep in my bag of references and say this card has a real "Steel" feel to it, but on second thought this is clearly more of a "Blue Chips" kind of card.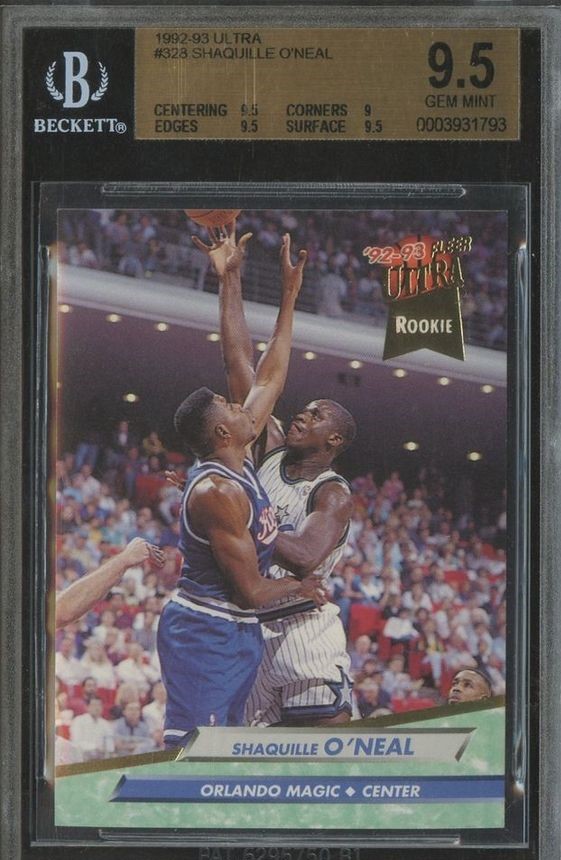 74. 1992 Bowman #532 Manny Ramirez RC (4,236 Copies Graded)
I want to go ahead send some love up to the guys over at Topps for the photography in the '92 Bowman set. Do yourself a favor and just check out how rookies dressed back in the early '90s. Some of these guys would even make Cam Newton second guess his Sunday attire. This Ramirez rookie is well before Manny was just being Manny. Before the dramatics, the steroids, and missteps in left field. It's just Manny, that green striped shirt, that church, and those come-hither eyes.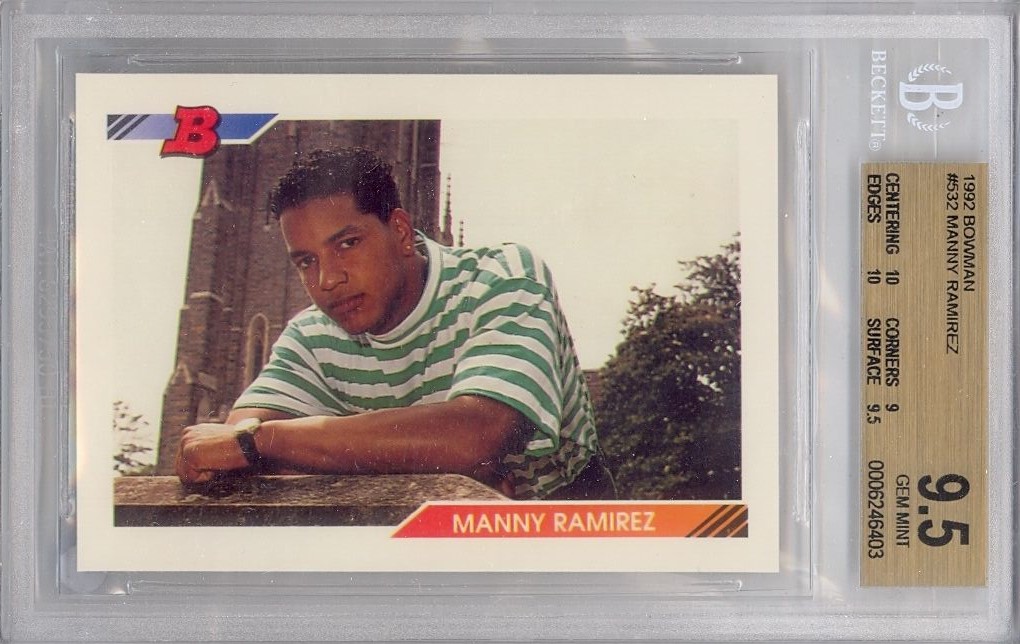 73. 1996-97 SP #134 Kobe Bryant RC (4,238 Copies Graded)
Does this wonderful card actually sit at number 73 on the countdown with just a two graded copies difference from the Ramirez above it? Wow! In retrospect, everything that is funny about Manny's Bowman rookie is right with Kobe's SP rookie. It's almost the same stare, but now we all know that was just Kobe's intensity coming through the camera.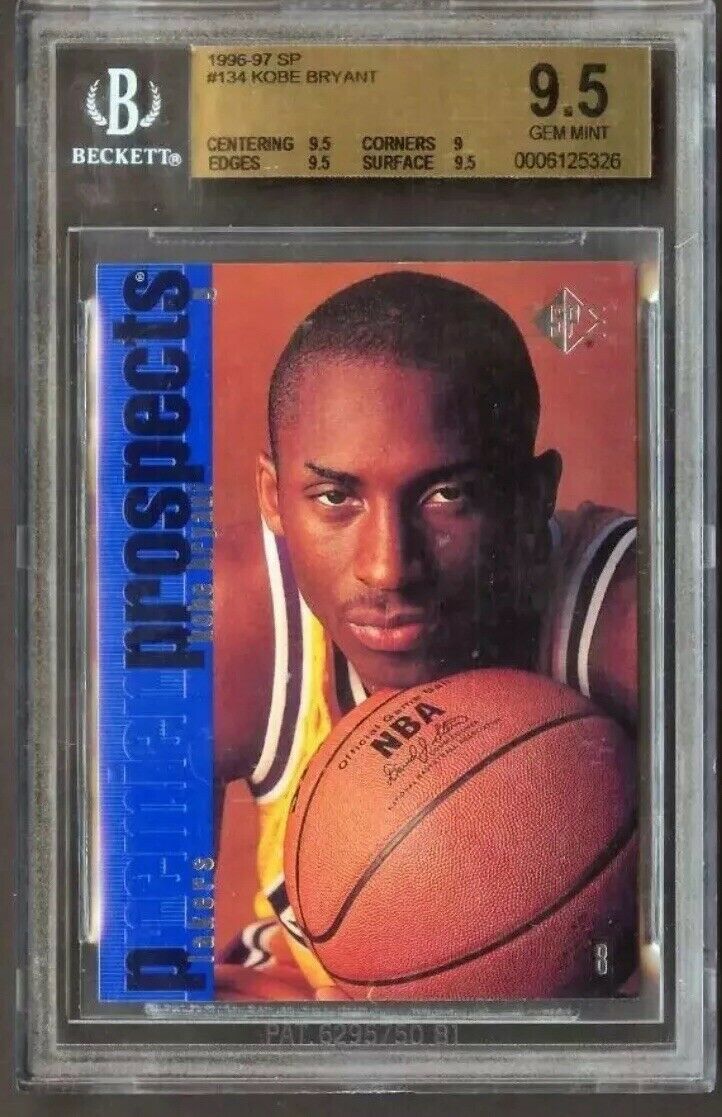 72. 2006 Score #340 Vince Young RC (4,246 Copies Graded)
I took shots at Matt Leinart earlier in the countdown, but Vince is a little more understandable. Coming off an unbelievable Rose Bowl performance VY was set to take over the NFL, well at least that's what we thought. It never worked out, and that's me being nice about it. Still, you can almost forgive those who slabbed this card…………almost.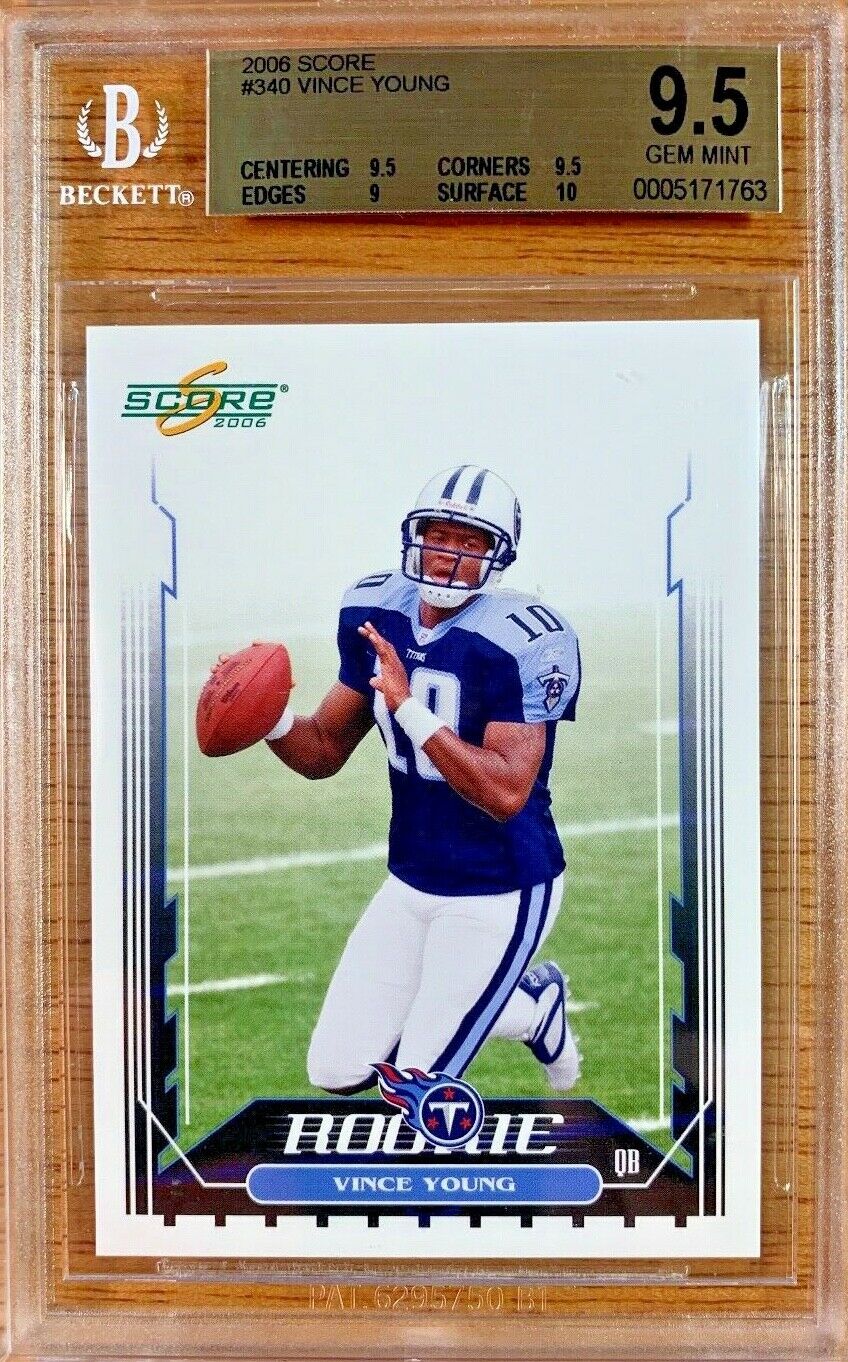 71. 1976 Topps #148 Walter Payton RC (4,250 Copies Graded)
If the very slight margin of difference between Manny and Kobe above is difficult to comprehend the margin here between Vince and Walter is even more so. Four total cards are all that separates a never was NFL quarterback from a Top 3 All-Time runningback. It doesn't make any sense, but, then again, not a lot does in the hobby. Here's to Sweetness and his eventual move up this list.