One-Sheet Collections: Most Points, Under 6′ Tall
The One-Sheet Collections idea is a simple concept with infinite possibilities. Take a single nine-pocket sheet and a reasonable $100 budget, and build a nine-card collection with a unifying theme.
This week we honor the highest-scoring players in NBA history who were under six-feet tall, shining some light on some undersized stars who could fill up the box score.
Ahead I've highlighted the nine players who are 5'11" or shorter who scored the most points in their NBA careers, and chosen one card for each of them to build a nine-card collection.
1971-72 Topps #58 Calvin Murphy ($6)
Points: 17,949
Murphy was the No. 18 overall pick in the 1970 draft—which was the second round at the time—and he earned All-Rookie honors during the 1970-71 season when he averaged 15.8 points with the San Diego Rockets prior to their move to Houston. He is the only Hall of Famer in this collection, and ranks 79th on the NBA's all-time points list.
His Rookie Card is in the 1970-71 Topps set, but its high price tag ($40) and oversized design made it a less-than-ideal fit for this exercise, so we've instead opted for his second-year Topps card.
Buy on: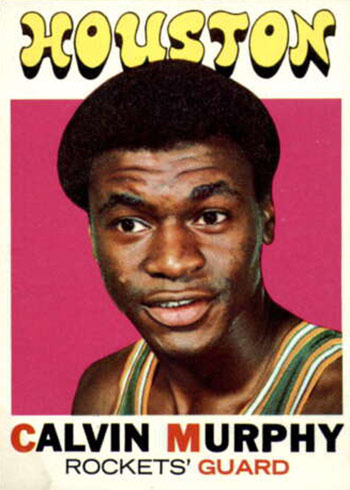 1995-96 Finest #117 Damon Stoudamire RC ($5)
Points: 11,763
"Mighty Mouse" was one of the NBA's best point guards during his time with the Toronto Raptors and Portland Trail Blazers. Following a stellar senior season at the University of Arizona, he went No. 7 overall in the 1995 draft and won 1995-96 Rookie of the Year honors after averaging 19.0 points and 9.3 assists. He peaked at 20.2 points per game the following year before developing into more of a facilitator.
Stoudamire has 15 different Rookie Cards scattered across 1995-96 products, the most valuable of which is his Finest rookie, though they can all be found for a couple bucks.
Buy on: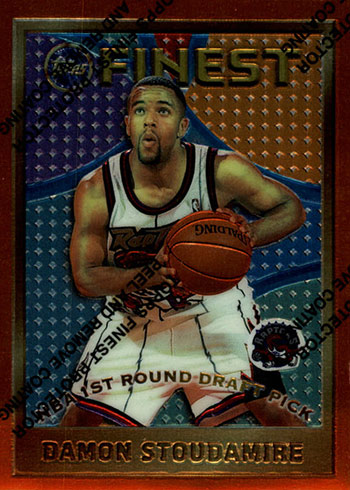 1991-92 SkyBox #523 Terrell Brandon RC ($1.25)
Points: 9,994
Brandon was the No. 11 pick in the 1991 draft, and while it took him a few years to hit his stride, he peaked with back-to-back All-Star selections for the Cavaliers during the 1995-96 (19.3 PPG, 6.5 APG) and 1996-97 (19.5 PPG, 6.3 APG) seasons. He later ran the point alongside Kevin Garnett in Minnesota.
His four different Rookie Cards came at the peak of mass-production, with the most valuable of the bunch being his 1991-92 SkyBox rookie.
Buy on: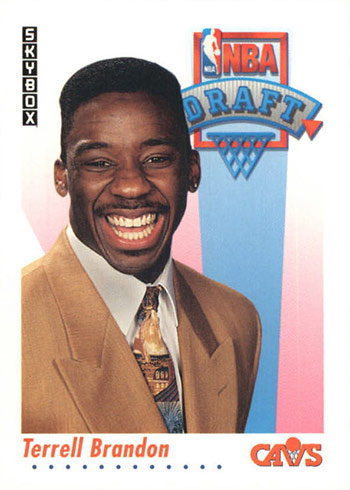 2012-13 Panini Prizm #222 Isaiah Thomas RC ($8)
Points: 9,715
Thomas averaged over 20 points per game three different times, including a career-high 28.9 during the 2016-17 season when he trailed only Russell Westbrook (31.6) and James Harden (29.1) for the league lead. The 5'9″ lefty was a two-time All-Star, and stands as one of the best second-round picks in recent memory after being taken with the final pick in the 2011 draft.
An extremely popular player in his prime, his card values have dropped considerably since his peak in Boston, though several of his RPAs still command good money. Thomas' 2012-13 Panini Prizm RC is the most valuable of his non-auto Rookie Cards.
Buy on: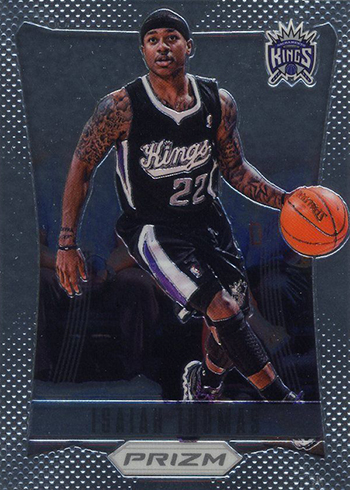 1988-89 Fleer #33 Michael Adams RC ($0.50)
Points: 9,621
Adams spent one season each with the Kings and Bullets before catching on with the Nuggets and emerging as a major offensive threat. The 5′ 10″ point guard averaged 26.5 points and 10.5 assists during the 1990-91 season. He was an All-Star for the first and only time the following year after Denver traded him back to the Bullets.
Adams has one of the more underrated Rookie Cards in a 1988-89 Fleer set that also includes Scottie Pippen, Reggie MIller, Dennis Rodman and John Stockton.
Buy on: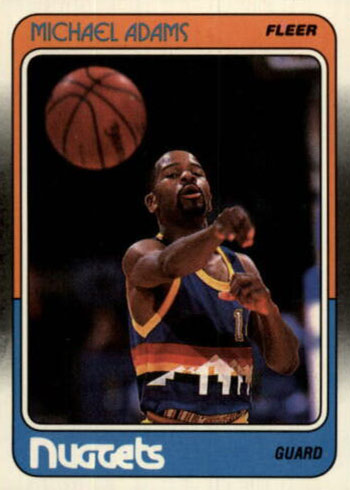 2008-09 Topps Chrome #189 D.J. Augustin RC ($3)
Points: 9,259
Augustin averaged 19.2 points and 5.8 assists during his sophomore season at Texas to earn All-American honors before going No. 9 overall in the 2008 draft. He never developed into a top-tier point guard in the NBA, but put together a solid 14-year career as a fringe starter, suiting up for the Rockets and Lakers just last season.
The most valuable Rookie Cards in the 2008-09 Topps Chrome set belong to Russell Westbrook and Derrick Rose. Augustin is one of a handful of other players from that draft class whose rookie books a few dollars.
Buy on: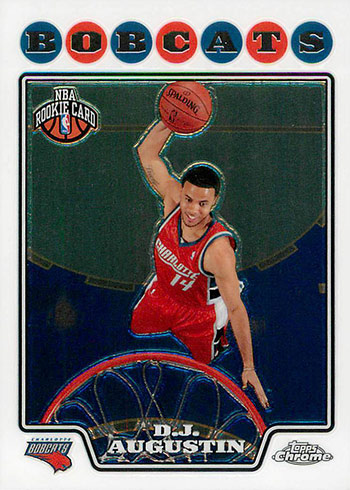 1995-96 Flair Hardwood Leaders #20 Dana Barros ($0.60)
Points: 8,901
Barros led the Big East in scoring as a junior (21.9 PPG) and senior (23.9 PPG) at Boston College before going No. 16 overall in the 1989 draft. He won Most Improved Player during the 1994-95 season when he improved his scoring average from 13.3 to 20.6 points per game, earning an All-Star selection in the process. He also had a 50-point game against the Rockets that season.
His breakout 1994-95 season earned him a spot in a few different insert sets the following year, including the Flair Hardwood Leaders inserts that were found one-per-pack in 1995-96 Flair Series 1.
Buy on: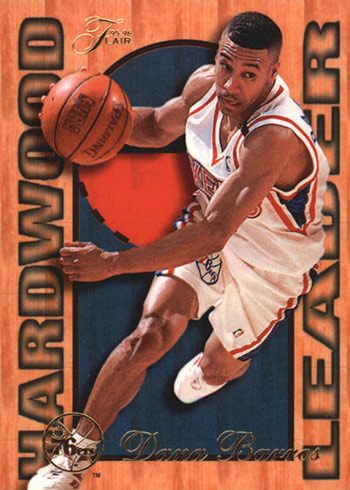 1997-98 SkyBox Premium Autographics #55 Avery Johnson ($10)
Points: 8,817
Johnson is best remembered for running the point alongside David Robinson on the Spurs, and he ranked ninth in the NBA with 4,584 assists during the 1990s. The 5'10" point guard never averaged more than 13.4 points per game, but he enjoyed a 16-year career thanks to his abilities as a floor general and piled up more than 8,000 points along the way.
His only Rookie Card pictures him as a member of the Nuggets in the 1990-91 SkyBox set, so I've opted instead for a reasonably priced autograph from his time in San Antonio.
Buy on: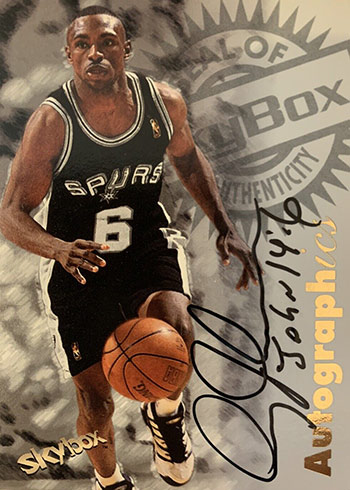 1986-87 Fleer #120 Spud Webb RC ($60)
Points: 8,072
A high-flying 5'6″ guard who won the 1986 Slam Dunk Contest, Webb averaged 13.6 points per game during a five-year stretch with the Hawks and Kings in the early 90s. His NBA career was more or less over by the time he was 32 years old, yet he still managed to claim a spot on this list with just over 8,000 career points.
His only Rookie Card is part of the iconic 1986-87 Fleer set, and his cult hero status has helped keep the value of that card high relative to his career achievements.
Buy on: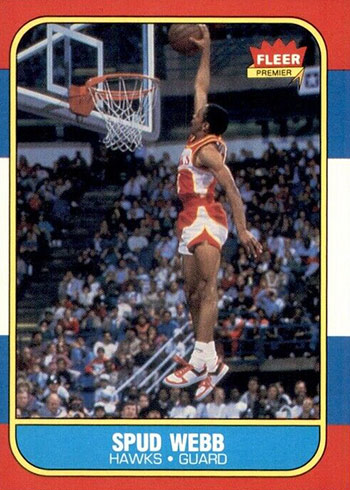 For those wondering, Muggsy Bogues ranks 14th all-time among players under 6'0″ with 6,868 points.
Total: $94.35