Super Joe's Super Stuff: Joe Montana's Personal Memorabilia Heading to Auction
Hall of Fame quarterback Joe Montana has turned over a vast collection of his game-used memorabilia that will be part of Goldin's February Elite Auction that opens Feb. 10 and closes March 1.
Among items directly from Montana are a pair of Super Bowl game jerseys (one that he wore twice!), the uniform from his final game with the Chiefs, his signed Notre Dame helmet he wore in the 1979 Cotton Bowl and his high school game jersey among other memorabilia Goldin calls "The Joe Montana Collection."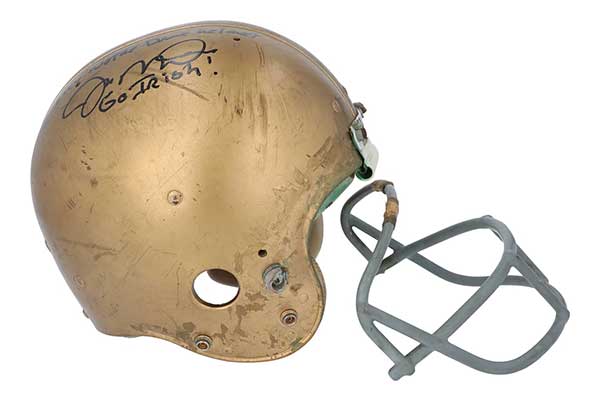 "I have amassed a lot of memorabilia over the course of my career, and I am excited to share these parts of my collection for fans to enjoy and continue to relive the memories," Montana said in a release. "Also, a portion of the proceeds raised through the auction will be directed to The Four Rings Montana Family Foundation, which supports local children's charities."
The offered red San Francisco 49ers jersey is the one Montana wore during Super Bowl XIX vs. the Miami Dolphins. Four years later, he also wore it again in Super Bowl XXIII which included a last-second touchdown drive to beat the Cincinnati Bengals.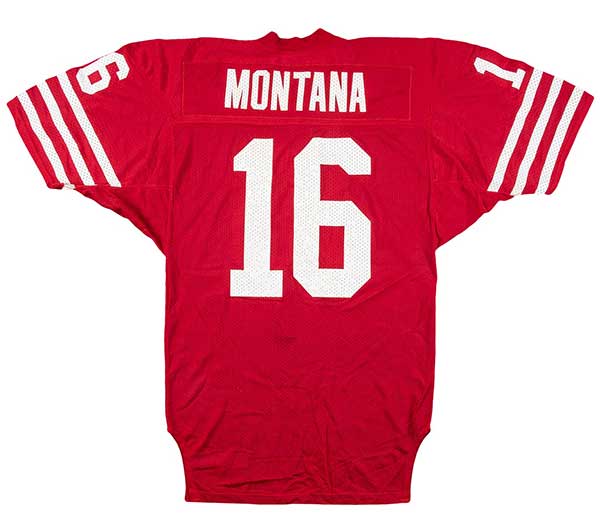 Why wear the same jersey four years later?
According to Goldin's auction description, "the morning of Super Bowl XXIII, Montana's wife, Jennifer, took his game-used jersey from Super Bowl XIX out of a scrapbook, and put it in the bag he was bringing to the game, with a note that read 'Maybe you want to wear it again.' Montana, indeed, wore it in Super Bowl XXIII."
Goldin offered a list of other highlights for the upcoming auction, with bids accepted beginning Feb. 10:
1992 Game Used Framed San Francisco 49ers Photo-matched Final Game Jersey (Montana LOA)
Game Used Notre Dame Helmet (Montana LOA) – Sports Investors
Super Bowl XXIV Game Used Photo-Matched San Francisco 49ers Jersey
Inscribed Last Touchdown Pass as a 49er Football from 12/28/1992 49ers vs Lions (Montana LOA)
75th Anniversary All-Time Team Award (Montana LOA)
Mackey Award for Super Bowl Most Valuable Player (Montana LOA)
Ringgold High School Game Used Photo-matched Football Jersey (Montana LOA)
Pro Football Hall of Fame Induction Jacket (Montana LOA)
Game-used Framed Kansas City Chiefs Final Game Full Uniform 12/31/94 (Montana LOA)