Marvel Films and Spider-Man together at last
–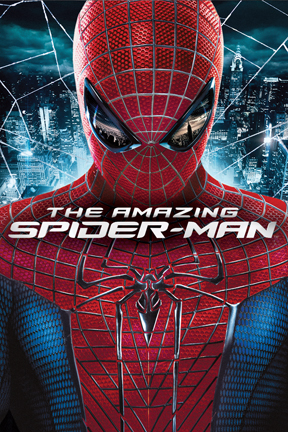 –
By Matt Bible | Beckett Non-Sports and Gaming Analyst | Commentary
It's official. Spidey is coming home.
Late yesterday, Marvel.com announced that they have reached an agreement with Sony Films to bring Spider-Man to the Marvel Cinematic Universe. This is a momentous merger that will greatly impact superhero films for years to come.
The basic outline of the agreement will allow Marvel Films to use Spider-Man in their film franchises, such as The Avengers, Captain America, and Iron Man. This "new Spider-Man" will first appear in a Marvel Films production, which will be followed up by a Sony-produced Spider-Man film. While Marvel is granted access to Spider-Man for cameo and ensemble appearances, Sony still maintains all property rights and final creative control over the character.
Needless to say, this news will have film-goers and fan boys salivating at the possibilities. Will we see Spider-Man in an upcoming Avengers film? Will he have a significant role in the Civil War films? Could we actually see Spider-Man teamed up with Iron Man, Thor, Captain America, and The Hulk?
Also, how will this affect the non-sports card industry? Will Spider-Man be included in any card releases related to the films in which he is to appear? Only time will tell. And, who knows? Perhaps this will lead to other Marvel-based characters, that are owned by other production companies, crossing over into the Marvel Cinematic Universe. Wolverine, The X-Men and The Fantastic Four come to mind.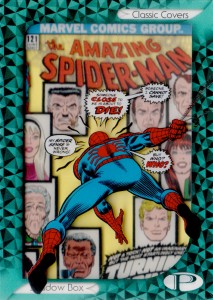 Let us know what you think. Leave a comment in the section below and you could win a 2014 Marvel Premier Classic Covers Shadowbox insert of Spider-Man (above). Are you excited for what awaits? In what film would you like to see Spidey make an appearance? Which other Marvel heroes (or villains) would you like to see Spidey interact with the most? Come up with a creative answer and you could win! A winner will be selected before Feb. 20.