Madison Bumgarner MIA in 2018 Topps Cards – Beckett Pricing Insider
When you click on links to various merchants on this site, like eBay, and make a purchase, this can result in this site earning a commission.
This edition of the Beckett Pricing Insider is sponsored by MN Nice Cards.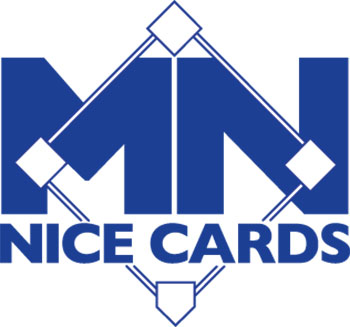 The Winter Meetings are underway, Major League Baseball's Annual Summit where the general managers meet up to talk about business and make deals. One of the most popular name among executives this week is Giants southpaw Madison Bumgarner.
Bumgarner, who is just 29, is known for his legendary performance in the 2014 MLB World Series. He also has just a year left on his contract with the Giants. Considered a bargain at just $12 million in 2019, there is still a lot of caution surrounding Bumgarner as he has missed large chunks of playing time over the last two years due to injuries.
Collectors have a lot to choose from when it comes to Bumgarner, as he has over 3000 cards in the Beckett database.
But there is also a lot of confusion among collectors as Bumgarner was missing from all of Topps products in 2018, including the flagship Series 1, 2 and Topps Update sets. Looking back to 2017 and he was only in a handful of Topps products, unusually low for a player of his caliber and star power.
Unfortunately, Giants fans have seen this before. Almost 15 years ago, Barry Bonds decided to opt out of the MLBPA so he could control his rights.
But this is not the same as that, Bumgarner is still in the MLBPA as he appeared in 2018 Panini products and other licensed products. This is appears that is could be more like the Matt Wieters situation, as Wieters didn't have a contract with Topps in place until 2016 (Topps signs players to individual card deals).
For whatever reason, it's been a while since Bumgarner has appeared on a new MLB card. That said, there is still an abundance of his cards out there that you can find. Here are a few of my personal favorites:
2011 Topps Triple Threads Madison Bumgarner
Just his base from the high-end Triple Threads set, this card come with an on-card autograph, as well as the brand's signature triple relic piece. Numbered to 99, these are going for anywhere from $20-$50 and include a number of parallels.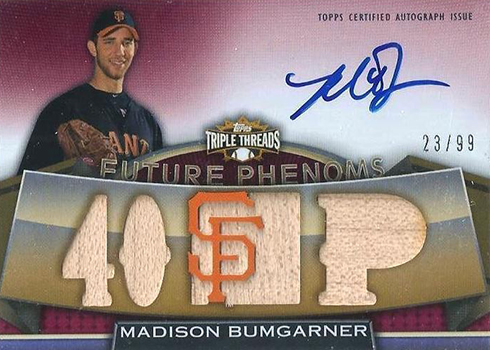 2006 Topps AFLAC Madison Bumgarner
Released while he was still in high school, this card attributes Bumgarner's accomplishments as a prospect. This card sells for just around $30. There is also a certified autographed version of this card which was inserted in 2008 Bowman that sells for $80 – $120.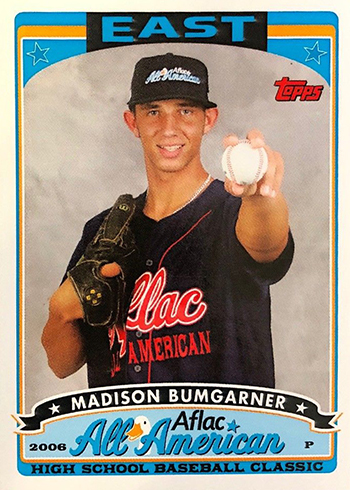 2012 Topps Triple Threads Relic Combos/2013 Topps Triple Threads Relic Combos
I picked these both because they are so similar and they are the only cards which feature Bumgarner along with his home-grown Giants teammates, Tim Lincecum and Matt Cain. They change up the order on the card for each year but these are both of triple relic cards that use the jerseys to make up the phrase "Bayside Aces." With the base numbered out of 36, there are also multiple parallels that are also low-numbered making these difficult to find.