Junior Achievement: Vladimir Guerrero Jr. Tops a Crowded Room of Prospects
Vladimir Guerrero Jr. had barely stepped into the back corner conference room of Tampa's Four Points by Sheraton Suites Hotel when someone in the room announced, "Vlad Jr. is in the house!"
And with that, even several of the other prospects signing their autographs for Panini as part of the Florida leg of the company's annual Spring Training Road Show, looked up.
Everybody knows Vlad Jr.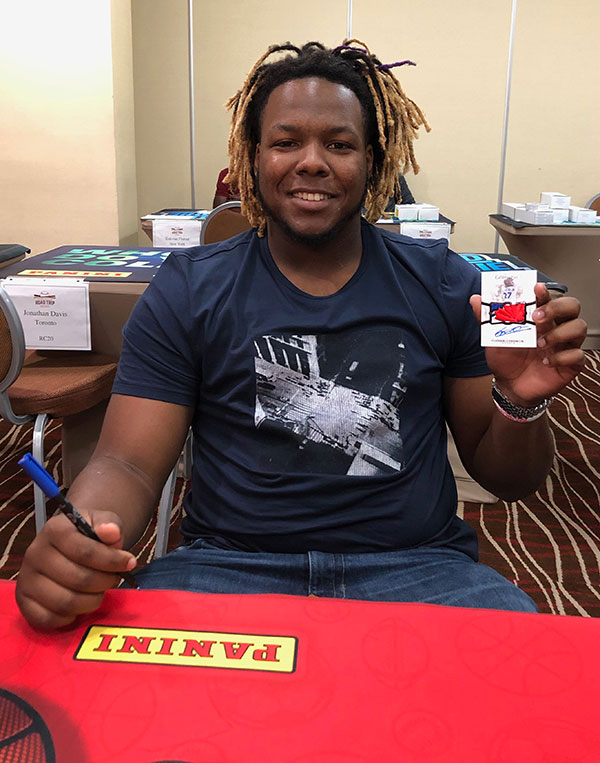 Before he sat down to sign a little more than 1,000 cards, Junior worked the room a little. He spoke to Yankees pitcher Domingo Acevedo. He introduced himself to Tigers pitcher Matt Manning – and those two should have some epic confrontations in the big leagues soon – and then shook hands with Estevan Florial, ranked the No. 1 prospect in the Yankees' organization by Baseball America.
And then Vladimir Guerrero Jr. got down to the business of signing his cards.
He says his signature hasn't changed much in the last five years, beginning at age 15 when his talent on the field had already caught the attention of major league clubs. "It's mostly the same autograph," he told Beckett Media Tuesday night at the event. "I'm just getting used to signing a lot, and I've gotten quicker. But it's really the same signature."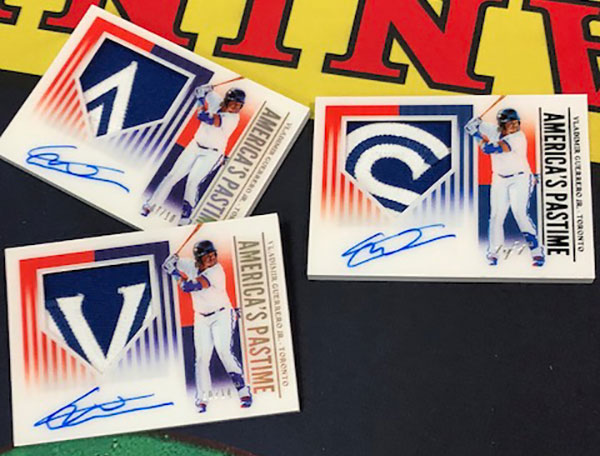 More than a dozen players signed cards and other items for future Panini products.
"This event seems to grow every year," Panini's Tracy Hackler said. "It benefits our products all year, and we look at the Panini Spring Training Road Trip as a marque event for us, and our product development team structures their calendar around this. We've tried to get more on-card autographs, and this event helps us get that."
Guerrero Jr. just turned 20 last week, but he's already caught on to the nuances of being both MLB Pipeline and Baseball America's No. 1 prospect in baseball. He understands, if not fully embraces, the hype that comes from the fact that he batted .402 with a .449 On-Base Percentage at Double-A last season. That went with 14 home runs and 60 RBI in 266 plate appearances, which included almost as many walks as strikeouts.
"As a kid, I was always disciplined at the plate," he says. "And now, I'm just doing the same things. The same things I've always done playing ball. It works for me."
Sooner, rather than later, he'll be testing that batting eye at the big league level. Maybe by the end of April.
"I feel I'm ready now," he says without a hint of arrogance. "But it's not up to me."
See more of Beckett's exclusive interview with Vladimir Guerrero Jr. in the May issue of Beckett Sports Card Monthly, which will also include comments from other prospects such as Bo Bichette, Estevan Florial, Reese McGuire, Matt Manning and others.