Jay Ajayi Scores Big in Win – Beckett Pricing Insider
The first NFL game of the season was'nt the prettiest game to watch but the Eagles got it done. The defending Super Bowl Champions defeated the Atlanta Falcons, 18-12 with most of the offensive output coming from new running back Jay Ajayi.
He ran for 62 yards and two touchdowns including the game winning touchdown and two-point conversion with 2:19 left in the game. This game proved that Ajayi is the main man in Philadelphia's backfield. The next closest performance by an Eagles running back was Corey Clement who rushed for only 26 yards.
Jay Ajayi was drafted in the fifth round of the 2015 draft by the Miami Dolphins. He did very little his rookie year but had a breakout year in 2016 when he rushed for almost 1,300 yards and eight touchdowns. Halfway through the 2017 season he was traded to the Philadelphia Eagles where he won a Super Bowl ring.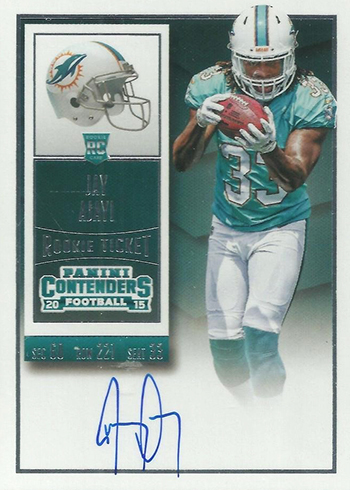 There are currently around 2,500 different cards in the Becket Online Price Guide for Ajayi. Of those cards, more than 825 are autographs.
Being a fifth round draft pick, his values started low but shot up once he started having big games in 2016. Since then, collectors have been consistently going after Ajayi's cards. If he can produce like he did in 2016 will like taken another bounce. That's a nice side effect of being the lead running back for the defending champions.